Are you someone who has an interest in joining the Army?
Every year, thousands of individuals volunteer for the Army to help defend their country and to be something bigger than themselves.
Before joining the Army, you'll need to take a test. This test is the ASVAB, or the Armed Services Vocational Aptitude Battery. This exam is required before you enter any branch of the military.
What Are Good ASVAB Scores? | What to Expect on the ASVAB
What is the ASVAB?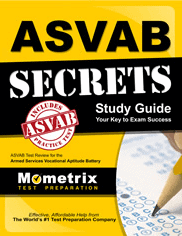 The ASVAB is a multi-aptitude exam that is given to individuals at over 14,000 schools and MEPS around the nation. The ASVAB is usually given to students who are in the 10th-12th grade year of high school, but it can also be given to those who have a GED or a high school diploma.
The ASVAB measures your strengths and weaknesses in different areas as well as your interests. This exam also gives you and your recruiter information about which military careers you would be best suited for as well as what career areas you would be the best outside of the military.
What is Tested on the ASVAB?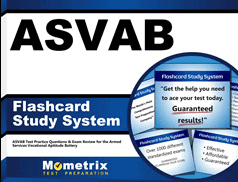 On top of testing your strengths and weaknesses, you're also tested on your knowledge in different areas:
General Science
Arithmetic Reasoning
Word Knowledge
Paragraph Comprehension
Mathematics Knowledge
Electronics Information
Auto and Shop Information
Assembling Objects
Mechanical Comprehension
The computerized version of the ASVAB (called the CAT-ASVAB) contains 135 questions and is timed to be completed in 186 minutes. The paper-and-pencil version of the ASVAB (called the P&P-ASVAB) contains 225 questions and is timed at 149 minutes.
How is the ASVAB Scored?
The ASVAB is scored in two different ways. You'll receive a score for each different area on the exam as well as an AFQT score. Your AFQT score is very important when it comes to whether or not you will be enlisted into the Army.
Your AFQT score will be based on the scores of four sections on the exam:
You will be given a score showing as a percentile ranging from 1 to 99. This percentile score is based on the number of questions that you answered correctly compared to the number of other ASVAB test-takers. For example, if you receive a percentile score of 92, this means that you did better than 92% of the other test-takers.
Along with your AFQT score, you'll also receive a Composite score that helps the Army decide which career you would be best suited for. This score is a combination of the scores from each subtest on the exam. Your Composite scores are also called "line scores" which helps determine which military job would be best for you.
ASVAB Practice Test | How to Pass the ASVAB | Free ASVAB Study Review
Army ASVAB Score
Every branch of the military has its own minimum score requirement for enlistment. To be eligible to enlist into the Army, you will need to have a score of 31. If you want to gain certain enlistment incentives, such as an enlistment bonus, you'll be required to have a minimum score of 50.
To learn more about every available job that the US Army has to offer and which ASVAB/AFQT scores you need in order to qualify for each one, click here!