We exist to educate and empower people to achieve their maximum God-given potential, so they can serve others and provide for themselves and their families.
We exist to educate and empower people to achieve their maximum God-given potential, so they can serve others and provide for themselves and their families.
We Want to Help You Take the Next Step
A standardized test is your next obstacle to overcome in reaching your career or educational goals. We believe you're capable of passing the exam standing between you and the next step in your career. All you need is a little help.
That's why we work hard to bring you the best test prep. Our resources are up-to-date, easy to read, and focused on the most relevant material.
Basically, if you want to spend your study time on the information most likely to help you perform well on the exam, you've come to the right place!
Seven Reasons to Use Mometrix
With all the test prep out there, why should you use Mometrix? More than anything, we want you to use the resources that will be most effective for you. Good test prep should be matched to the official test, easy to use, and in-depth, without being overwhelming. There are a few reasons why we think Mometrix prep is your best option.
1. We're Obsessed with Covering What's on the Test
Mometrix products are designed to help you not just learn the material but learn the material in the context of your test. You need to know what kind of questions will be on the test, how they're laid out, and how to study for them. Our product development team carefully researches each test to craft questions that best mimic the formats found on that test. Our study guides and flashcards are also designed to cover every topic mentioned on the official test outline.
2. We Use Proven Study Strategies
In order to give you the best chance to pass your test, our products cover a lot of information. But we don't just throw a giant book at you and leave it to you to figure out how to study. Every Mometrix study guide includes study strategies and test-taking tips so that you know exactly how to use all that information to be best prepared. You'll learn how to study, how to use flashcards effectively, and how to approach standardized test-taking. We also make sure each of our practice questions comes with an answer explanation, because there's nothing more frustrating than getting a question wrong without knowing why.
3. We Have Options for Every Type of Learner
Whether you want flashcards to study in your spare time, videos to listen to on your daily commute, digital content to read on the go, or hundreds of practice questions to quiz yourself, we have a product for you. Not everyone learns the same way, so we provide test prep materials in several different forms. Our online courses excel at accommodating different learning needs, as they contain videos, practice tests, flashcards, and color images all in one platform, and they can be used on any device.
4. Millions of Test-takers Use Mometrix
We're passionate about education, so we can talk all day about our favorite study strategies, updating our content, and developing new resources. But there's nothing more impressive than the results test-takers have achieved with our tools.
At the end of the day, we exist to educate and empower people to achieve their maximum God-given potential, so they can serve others and provide for themselves and their families. We create quality, affordable test prep because everyone deserves the opportunity to be prepared for their test.
5. Mometrix Gives Back
Many students face not only the barrier of passing a test but also financial barriers to receiving an education and furthering their career. That's why we started our GED buy-one-give-one initiative to put one GED prep course in the hands of someone who needs it for every GED study guide purchased from us. Since 2015, we've also given away over $35,000 in scholarships, and we look forward to many more years of helping students overcome barriers to their education.
We also run an annual campaign to raise money for the Muscular Dystrophy Association. Throughout the month of August, 10% of all sales that come through our institutional sales division will be donated to the MDA. This initiative is particularly dear to us because it is spearheaded by one of our Executive Partners, Jay Willis, whose son Benjamin has muscular dystrophy. Since 2011, we have raised over $100,000 for the MDA!
6. Mometrix Empowers Educators
Each year, millions of test-takers use Mometrix materials, including free online resources, study guides, flashcards, and online courses. We have the largest catalog of any test preparation publisher, with over 3,500 products covering over 1,500 different standardized exams. If you're looking for prep for a standardized test in the United States, odds are there's a Mometrix product there to help.
We annually work with thousands of educators at libraries and universities to help them prepare their students for various exams. To learn more about making a purchase for or through your institution, please visit our Institutional Sales page.
If you have questions about our products, please visit our Customer Service page or Contact Us to learn more.
7. Mometrix Has Experience
Of course, we couldn't make all of this possible without our amazing team. We're passionate about education and have the experience to back it up. We hire the best people, so that you can have the best test prep.
---
Our Team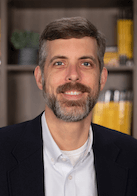 Matthew Bowling
Executive Managing Partner
Matthew has worked at Mometrix since 2007 and currently serves as the Executive Managing Partner. He holds degrees from Texas A&M University in Industrial Engineering. Matthew's experience at Mometrix is used to help departments collaborate thoughtfully, identifying and avoiding potential pitfalls. He especially enjoys building sustainable systems, maintaining data hygiene, and adapting to an ever-changing business environment. With his wife and four school-aged children, he enjoys traveling, Legos, and participating in the worship and work of his local church.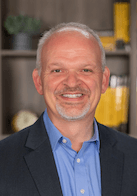 Jay Willis
Executive Partner, Sales
Jay joined Mometrix as Executive Partner, Sales in 2009. With over 20 years of sales experience, Jay is dedicated to providing the highest-quality experience for customers. His friendly and outgoing nature, coupled with his sales and marketing expertise, has resulted in many institutional relationships that Mometrix values greatly. Jay is a graduate of Northwest Missouri State University and lives with his wife and four children. One of Jay's passions is raising money and awareness for neuromuscular disease through his work with the MDA. Click here to learn more about Institutional Sales.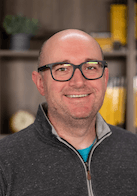 Eric Manthei
Executive Partner, Operations
Eric's path to Mometrix was an adventure that included stops working in applied economic research and managing restaurants. He joined the team in 2011 as an assistant to the Executive Managing Partner, Matthew Bowling. However, as the company grew in complexity, so did Eric's role. Now the Executive Partner, Operations, Eric oversees our digital footprint. When not hard at work, Eric can be found spending time with his family, eating cheeseburgers, or doing both at once.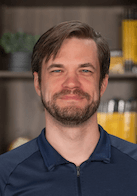 Peter Rench
Executive Partner, Product Development
Peter has been with Mometrix since 2009, and during that time he has overseen the development of hundreds of new test prep products and the implementation of countless quality improvements to Mometrix content. Peter's background in mechanical engineering gives him a unique perspective on product development and product efficiency. As Executive Partner, Product Development, Peter puts his unique skill set to use solving problems and improving content. When he is not at work, Peter enjoys spending time with his wife and five children and playing basketball and ultimate Frisbee.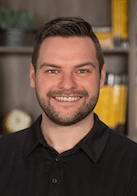 Eric Richter
Education Product Development Manager
Eric is the Product Development Manager responsible for developing and updating the Mometrix Teacher Certification and K-12 products. Eric loves that he is constantly learning at Mometrix. His time spent as a case manager for adults with intellectual disabilities and as a coach for adult English language learners gave him a passion for helping others. Eric has a bachelor's degree in Sociology and a master's of education in Teaching ESOL. He enjoys spending time with his wife and two dogs and learning new skills such as coffee roasting, woodworking, and photography.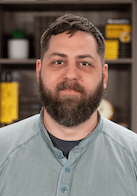 Tim Onken
Math & Science Product Development Manager
Tim loves learning. While he has a deeper understanding and passion for mathematics, physics, and the hard sciences, he is also fascinated by linguistics, psychology, architecture, music, economics, and history. Growing up overseas, Tim had an early exposure to a variety of cultures, languages, traditions, and cuisines. Tim puts all his miscellaneous expertise to good use in working to develop and update test prep for exams from many fields. Tim utilizes his unique skill set to review the quality control process and ensure the necessary updates are implemented.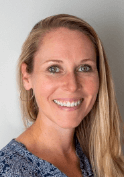 Kate Nockunas
Nursing & Medical Specialist
Kate has been Mometrix's Nursing & Medical Editor for over four years. She has a bachelor's degree in Communications from Vanderbilt University, a bachelor's degree in Nursing from Marymount University, and a master's degree in Education from Johns Hopkins. Kate is a critical care registered nurse who still works occasionally in the ICU and PACU. She combines her love for education and healthcare by preparing individuals in these fields for important certifications. Kate is an avid runner and skier and loves spending time with her husband, daughter, and dogs.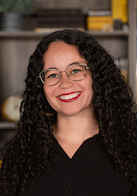 Kaily House
Director of Interactive Learning
Kaily House has a bachelor's degree in English and a Master's in Business Administration. She works closely with the course managers to produce new courses and keep live courses up to date. She also manages a team of editors to ensure that lessons and practice tests are error-free. In her free time, Kaily enjoys writing fiction, running, and trying new foods.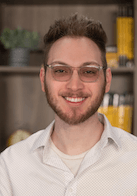 Aaron Lanni
English & Reading Content Coordinator
As a former high school teacher, Aaron has spent the last 6 years at Mometrix using his teaching experiences to create a wide range of accessible educational materials. Aaron's main focus is managing a team of content writers, but he also spends time proofreading, producing educational videos, and formatting web pages. Aaron's creativity and attention to detail can be seen in all of his projects, no matter the subject. In his off time, Aaron enjoys composing music, studying linguistics, and spending time outdoors.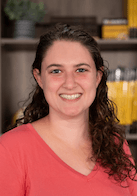 Alli
Math Content Coordinator
Alli graduated with her bachelor's degree in Mathematics in 2020 and is our resident math expert. She uses her passion for math to help create and edit math content that is understandable and enjoyable for learners at any level. She helps create instructional content, practice questions, and videos. If you take any course with math content, you'll likely see Alli cheerfully working through problems in the videos. In her free time, Alli enjoys playing board games, baking, spending time with her friends, and helping her church.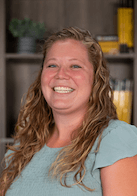 Amber Pippins
Interactive Content Lead
Amber uses her master's degree in Biology to review and improve science content, making it comprehensive and accessible for every learning level. Additionally, Amber works to create, maintain, and format Mometrix online courses content. This can involve anything from uploading new content to catching mistakes and glitches. With her keen attention to detail and encouraging attitude, she helps her team members give customers the highest quality products possible. Amber spends her weekends traveling and playing tennis with her husband.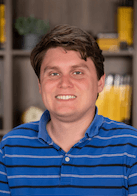 James
Interactive Content Lead
James has a bachelor's degree in Finance and eight years of experience at Mometrix. He is in charge of test articles and uses his extensive knowledge of the catalog and acute attention to detail to ensure the articles are the highest quality they can be. He uses his skills in Microsoft Excel and database management to manage the processes related to the upkeep of Mometrix online courses. Everyone at Mometrix knows that James is the man to ask for anything website-related. In his off time, James likes to spend time with friends, play games, and read books.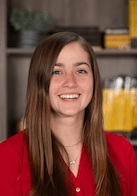 Emma Cooper
Academy Development Associate
Emma is a nursing student who has been with Mometrix for two and a half years. She strives to provide Mometrix customers with the highest-quality material. She writes copy for product descriptions, works with social media, and is a key part of marketing at Mometrix. Her motto is "Do everything 110% to the best of your ability." In her free time, Emma loves running 5ks, learning about the human body, singing at church, and playing pickleball and Ultimate Frisbee.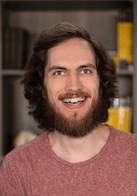 Matt Lanni
Video Production Lead
Since joining Mometrix in 2017, Matthew has become our resident expert at various tools such as Adobe Illustrator, Photoshop, and Airtable, and he uses these tools to oversee the creation of graphics for Mometrix products. In addition to his design work, Matthew has also created and maintained the database that houses all the video content produced by Mometrix. When not at work, you can find Matthew mowing his lawn, enjoying a podcast, or thinking about the fact that a pack of 52 cards is never shuffled the same way twice.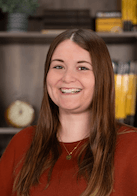 Meghan Havard
Marketing Coordinator
Meghan graduated with a BBA in Marketing in May of 2023. She uses her marketing background to advertise products and improve the Mometrix brand. Meghan spends her day working on email campaigns, talking with affiliates, and filming TikToks. When she's not at work, Meghan loves to spend time with her family, walk her dog, and cook.
Alex Exum
Marketing Director
Alex has a bachelor's degree in Finance and has worked for Mometrix since 2014. Alex manages the front end of the Mometrix online courses website, and he always keeps the end customer in mind when designing a new page or feature. His role at Mometrix involves collecting customer feedback, building new course features, and launching new products. Alex enjoys the process of listening to customers and helping Mometrix meet their needs. In his free time, Alex enjoys watching football, learning new skills, and spending time with his wife.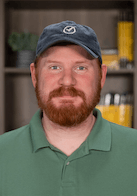 Tucker
Infastructure Manager
Tucker has worked for Mometrix for several years as part of our Marketing team with a focus on our online presence. He has a background in psychology, customer service, sales, construction, and IT. Tucker's main job is to keep Mometrix online courses up and running! Whenever something goes wrong, he's the one to fix it. From writing new code, to making sure you can access your course, to fixing bugs and glitches, Tucker has a hand in it all. In his free time, Tucker enjoys spending time with his family, reading, playing board games, crafting in his shop, gardening, and raising rabbits.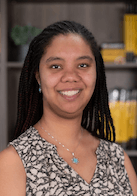 Hannah Brown
Software Engineer
While earning her degree in Computer Science and Mathematics, Hannah worked as a peer tutor, helping others gain understanding in those subjects. Now, as a software developer, she applies that same dedication to helping others in her work. Whenever a frequent task, like uploading courses and practice tests, takes a long time to do, Hannah writes a script to make it faster and easier. She has saved the Mometrix team countless hours of work. When not programming, Hannah enjoys sewing and embroidery projects.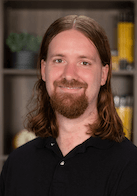 Hazen Johnson
Software Engineer
Hazen has a degree in Computer Science and years of programming experience. He ensures that Mometrix continues to run by maintaining servers, writing code, and doing any other technical work that's needed. Whenever Mometrix online courses have any technical issues, Hazen is quick to fix them. To the rest of the Mometrix team, Hazen is not only easy to work with but also capable of working magic with a computer. When not enthusing about some obscure programming topic, Hazen occupies himself with baking and reading far too many novels.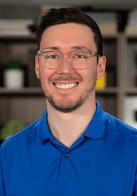 Ryan Boyd
Customer Experience Manager
With over 15 years of customer service experience, Ryan leads our Customer Support team as they navigate the constantly evolving landscape of test preparation support. Ryan is passionate about all aspects of the customer experience and works hard with his team to constantly improve how customers interact with the company. Problem-solving is one of his favorite aspects of the job, and he enjoys the opportunity to work with other departments as well. In his free time, Ryan enjoys coffee, bourbon, podcasting, and spending time with his seemingly ever-growing family.