The ACT exam is one of the exams that many colleges around the nation require for you to take before being admitted into their school. It's the most popular college admissions test in the nation with the numbers of test-takers exceeding those of the SAT.
What's the purpose of the ACT?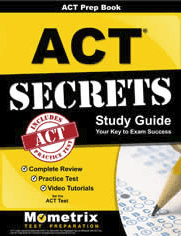 The ACT exam is used as an entrance exam by most colleges and universities around the nation. They use your scores from the ACT to help make an admissions decision. The ACT test measures the high school student's readiness for college by testing their knowledge on subjects such as English, Math, Reading, Science, and Writing.
The ACT is one of the many exams that have changed for one reason or another over time.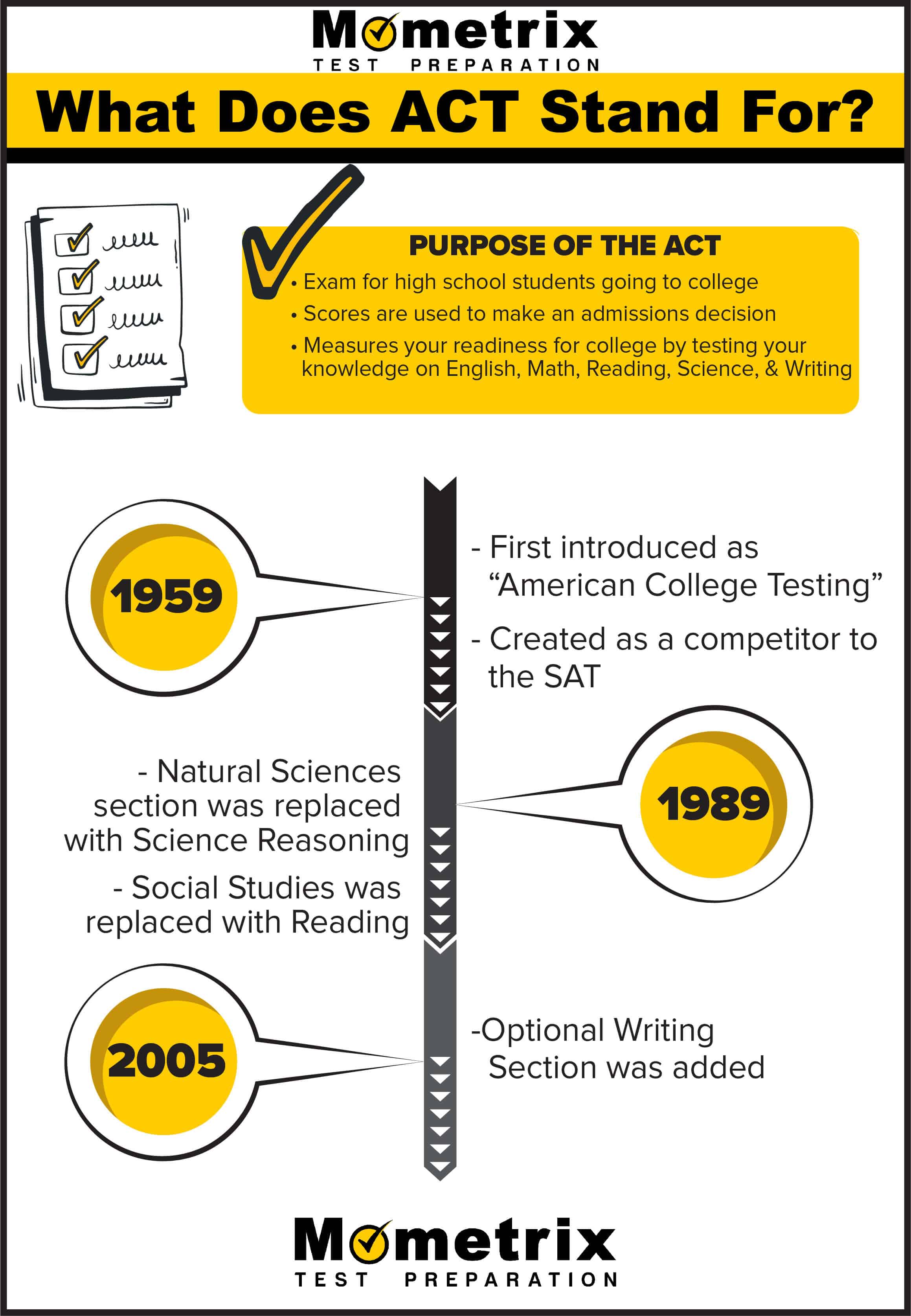 The ACT exam was first introduced in 1959 as a competitor to the SAT. In the beginning, the ACT was named "American College Testing". When the ACT was first introduced, it contained four sections: English, Mathematics, Social Studies, and Natural Sciences and lasted 3 hours with 45 minutes per each section.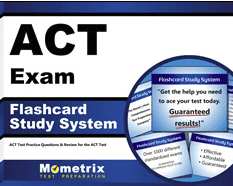 In 1989, the Natural Sciences section of the ACT was replaced with Science Reasoning and the Social Studies section was replaced with Reading. In 2005, the optional Writing section was added to the ACT exam.
Even though the actual exam has changed, the name really hasn't. However, instead of being called "American College Testing" it's been shortened to just "ACT".
ACT FAQ
What does "ACT" stand for?
"ACT" is an acronym that stands for "American College Test".
When was the ACT first introduced?
The ACT was first introduced in 1959 and it was administered to 75,460 students.
What sections were on the original ACT exam?
The original ACT exam covered English, Math, Social Studies and Natural Sciences.
When was the Reading section added to the ACT?
The Reading section was added to the ACT in 1989. The Reading section replaced the Social Studies section on the exam.
Did the ACT always have an essay portion?
No. The essay portion was added to the ACT in 2005.