When it comes to taking a test, you always want to try to do your best. The same can be said for the SAT. The SAT is an important part of your college application process. You want to achieve the highest score that you possibly can. But in order for you to do well on the SAT, you need to first understand how exactly the SAT is scored.
How is the SAT Scored?
The SAT exam is broken down into two sections. These sections include Evidence-Based Reading and Writing and Math. The Evidence-Based Reading and Writing section includes reading passages and English grammar and usage questions. The Math section includes arithmetic, algebra 1 and 2, geometry, and trigonometry.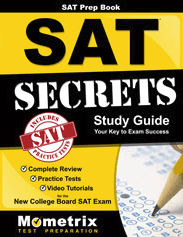 For both sections of the SAT exam, you will earn 1 point for each correct answer. You will also not gain or lose any points for any incorrect answers. Both sections of the exam are scored on a range between 200 and 800, making your final score between 400 and 1600. This makes 1600 the highest possible score you can receive on the SAT.
What is a Perfect SAT Score?

To get a perfect score of 1600 on the SAT, you'll need to get a perfect score of 800 on BOTH sections of the exam. If you decide to take the SAT Essay section, the score that you receive for the essay will not affect your final score for the Evidence-Based Reading and Writing and Math sections. Receiving a perfect 1600 score is rare. The College Board reports that out of 2.1 million students took the SAT in 2018 and only 7% received a perfect score.  Average SAT Scores & Percentiles