Trying to figure out when to take the SAT? Choosing the right test date and giving yourself enough time to prepare are extremely important steps in your college admissions process! Here are the SAT test dates for 2023 and 2024:
| SAT Test Date | Registration Deadline | Late Registration Deadline |
| --- | --- | --- |
| Aug 26, 2023 | Jul 28, 2023 | Aug 15, 2023 |
| Oct 7, 2023 | Sept 8, 2023 | Sept 26, 2023 |
| Nov 4, 2023 | Oct 5, 2023 | Oct 24, 2023 |
| Dec 2, 2023 | Nov 2, 2023 | Nov 21, 2023 |
| Mar 9, 2024 | Feb 23, 2024 | Feb 27, 2024 |
| May 4, 2024 | Apr 19, 2024 | Apr 23, 2024 |
| June 1, 2024 | May 17, 2024 | May 21, 2024 |
What Are the SAT Test Dates for 2023?
There are several SAT test dates for 2023. Registering by the designated deadline is your best option; however, there are also late registration and waitlist options. Waitlisted students who missed the late registration deadline are not guaranteed a seat on test day; waitlisted seats are offered on a first-come, first-served basis. All registration materials in the US must be postmarked by the registration deadlines for those particular test dates. Try to plan ahead as best as you can.
If you are planning to take the SAT during one of the aforementioned 2023 test dates, make sure to check the SAT website to ensure you know the proper registration deadlines as they are posted.
Check Out Mometrix's SAT Study Guide
Get practice questions, video tutorials, and detailed study lessons
Get Your Study Guide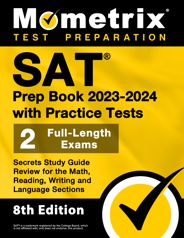 How Do I Choose the Right SAT Test Date?
Typically, the first time you take the SAT will be during the spring of your junior year of high school. You will receive your test score within four weeks of your test date, which should give you enough time to retake the SAT if need be. Regular decision college applications deadlines are usually between January 1st and January 15th. If you are taking the SAT as a junior, you have time to take the test in March, May, June, August, or October. If you are a senior in high school, you will need to choose a fall SAT test date if you are aiming for a regular decision application deadline.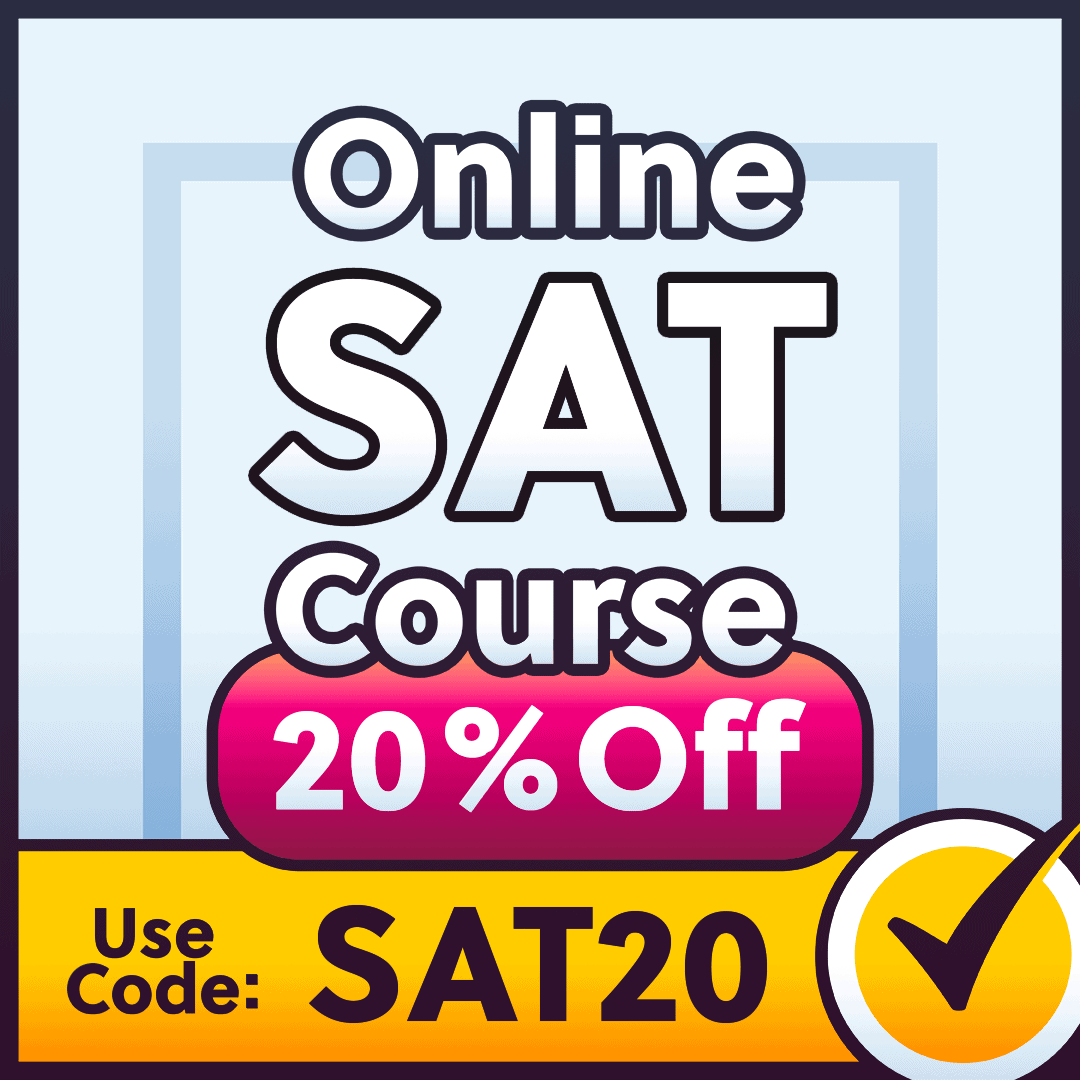 Some students apply for college by early decision or early action deadlines. Usually, these deadlines fall between November 1st and December 15th. To meet these deadlines, you will want to choose a March, May, June, or August test date. October scores may or may not be accepted; double-check with the colleges to which you are applying to be safe. As a helpful note, the University of California System has an application period between November 1st and November 30th. If you are applying to a UC, make sure to take your SAT exam in March, May, June, or August; again, October scores may be accepted, but you will need to double-check with the colleges to which you are applying.
Some colleges and universities have late decision or rolling admissions. This means you may be able to take the SAT during a different time frame, but it's best to check with your intended colleges before registering to take the SAT. You will want to give yourself enough time to register for the SAT, prepare for the SAT, and receive your test score before your college applications deadlines.
SAT Online Study Course
If you want to be fully prepared, Mometrix offers an online SAT prep course. The course is designed to provide you with any and every resource you might want while studying. The SAT course includes:
75 Lessons Covering Every Topics
1,250+ SAT Practice Questions
Over 240 Video Tutorials
More than 500 Electronic Flashcards
Money-back Guarantee
and More!
The SAT prep course is designed to help any learner get everything they need to prepare for their SAT test. Click below to check it out!
Check Out Mometrix's SAT Flashcards
Get complex subjects broken down into easily understandable concepts
Get Your Flashcards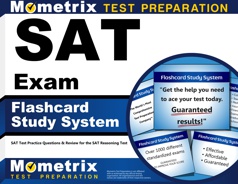 SAT Test Preparation
Now that you have a list of 2023-2024 SAT test dates, you should have a better idea of when to register for the exam. What comes next is preparation. The best way to ensure you get the score you need on the SAT is to thoroughly prepare using the most comprehensive test preparation resources available. Mometrix Test Preparation has the study materials you need in the complete SAT Secrets study guide. The SAT Secrets study guide contains actual SAT content, along with expert tips to help you recall information, reduce test-day anxiety, and get the SAT score you need on your first attempt.
In addition to the SAT Secrets study guide, Mometrix Test Preparation also offers a complete set of SAT Exam Flashcards and an SAT Practice Test.
Remember, the better your SAT score, the better your likelihood of getting into your first-choice college or university.
Affiliate disclosure: As an Amazon Associate, we may earn commissions from qualifying purchases from Amazon.com.