ACT® Test
The ACT is one of the two main college admission exams. Colleges and universities have found that it's very useful for predicting who's capable of succeeding at college level academic work. Taken with pencil and paper (until 2015), the ACT has either four or five sections: English, Mathematics, Reading, Science Reasoning, and an optional Writing test. It's given six times each year, and requires registration in advance. It is scored on a scale of 1 – 36; the average score was 21.1 in a recent year. Mometrix Academy provides an extensive number of ACT prep videos free of charge, to help you be fully prepared for the ACT on test day.
ACT Video Review
ACT Practice Questions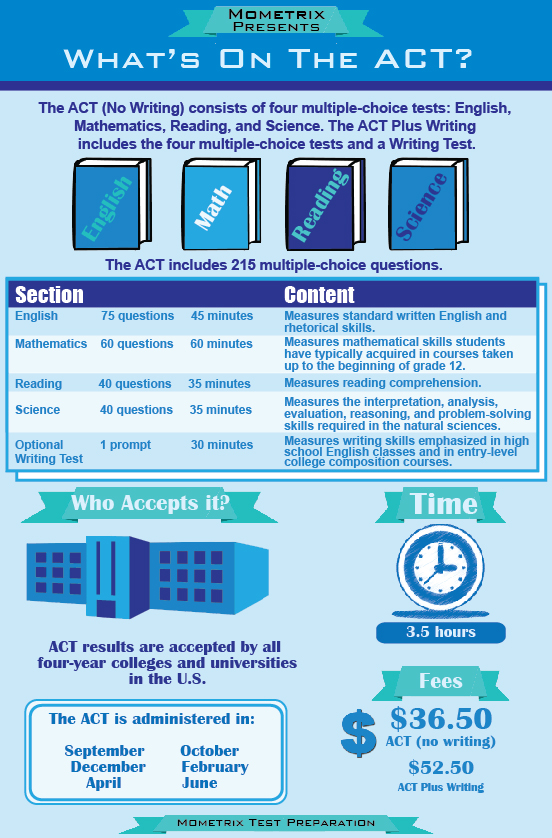 ACT® is the registered trademark of ACT, Inc. Mometrix Media, LLC has no affiliation with ACT, Inc., and Mometrix Academy ACT Review is not approved or endorsed by ACT, Inc.
Provided by:
Mometrix Test Preparation
Last updated: 06/29/2015
Find us on Twitter: Follow @Mometrix