You've decided to take the next step and go back to school for your Master's degree. When you start sending out applications and letters of recommendations, you also need to check to see if the school that you're applying to requires you to take the GRE.
The GRE is also called the Graduate Record Exam. This exam is required by many graduate and business schools around the country. It is a standardized test that was created and administered by ETS. The GRE measures graduate and business school candidates on their overall academic readiness for graduate school. Having a high score on your GRE has a positive impact on your graduate or business school application.
How to Study for the GRE | What to Expect on the GRE
GRE Overview –  What's on the GRE Exam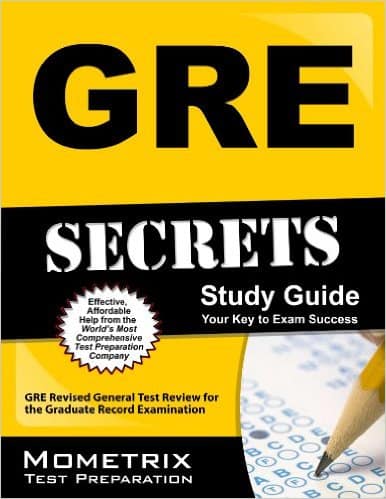 The GRE is divided into three sections:
• Analytical Writing
• Verbal Reasoning
• Quantitative Reasoning
The Analytical Writing section is always the first section taken on the exam. The other two sections can be taken in any order. You are given about 3 hours and 45 minutes to complete the exam. The GRE exam analyzes your ability to think critically, evaluate written material, and solve problems.
2019-20 GRE Test Dates | How to Pass the GRE
Analytical Writing
The Analytical Writing section is the essay section which contains two essays that are to be completed within a total of 60 minutes. You'll be given two topics to write an essay over such as analysis of an argument and analysis of an issue. Your essays will be scored on a range between 0 to 6 in half-point intervals, with 6 being the best score.

The "Analyze an Issue" essay task requires you to agree or disagree with a statement that is given. You'll be expected to write an essay with your point of view and use examples to defend your point of view. To get a good score on this essay, you'll need to make sure that you have a strong argument as to why you agree or disagree with the given statement.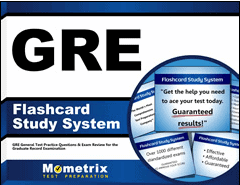 The "Analyze an Argument" task is the opposite of "Analyze an Issue" task; you'll be required to deconstruct an argument instead. You'll be given a short paragraph that draws conclusions from statements. You will need to identify those errors of logic and reasoning within the paragraph. You will also need to bring up ways that the argument could be improved. Your score on this essay will depend on the skill level in which you analyze the argument.
GRE Analytical Writing Study Guide
Verbal Reasoning
The Verbal Reasoning section of the GRE exam contains two sections. Each section consists of 20 questions and is timed for 30 minutes. The Verbal sections of the GRE exam are section-adaptive, which means that your performance on one section determines who easy or difficult the next section will be.

In the Verbal Reasoning section, you'll be given incomplete data and you'll be required to come up with the conclusions. You'll also be given questions that focus on meaning such as what the author meant to say as well as themes and details. This section measures your ability to analyze and draw conclusions from incomplete data, summarize content, understand meanings of words, sentences and entire texts as well as understand relationships among words and concepts.
GRE Verbal Reasoning Practice Test | GRE Verbal Reasoning Study Guide| GRE Online Course
There are three categories of questions on the Verbal Reasoning section:
1.Reading Comprehension: You will be given 10 questions that are based on passages that contain 100 to 450 words. These paragraphs can be about anything ranging from humanities, science, history, or social science.
You will need to understand the central ideas that are presented in each passage as well as the structure of a text to draw valid conclusions from it. Reading Comprehension questions will require strategic reading and paraphrasing skills.
2. Text Completion: You'll be given a paragraph or a sentence that has up to 3 blanks. Your task for these types of questions is to complete the sentence or paragraph that is based on grammar and style of the language.
You will have 6 of these questions to complete. Text Completion questions will require your skills at using context clues as well as your vocabulary.
3. Sentence Equivalence: You'll be given a sentence that has 1 blank and 6 answers. You'll be required to find the 2 answers that will fill in that blank. These 2 answers will create 2 sentences that are logically similar in meaning.
There are 4 of these questions that you'll need to answer. Sentence Equivalence questions are focused on your vocabulary and your skills in identifying context clues.
Quantitative Reasoning
The Quantitative Reasoning section tests is basically a math section that tests you on high school level math such as algebra, arithmetic, geometry, and data analysis. This section tests your ability to reason and solve problems. In the Quantitative Reasoning section, you'll be given 20 questions that need to be completed within 35 minutes.
GRE Quantitative Reasoning Practice Test | GRE Quantitative Reasoning Study Guide

This section contains 2 types of questions:
1.Problem Solving: Two-thirds of the Quantitative Reasoning section will be made up of problem-solving questions. These questions are multiple-choice and will ask you to find the 1 correct answer out of 5 possibilities. There are also questions that will ask you to choose one or more answers from the choices given as well as questions that ask you to enter your own answer. There are usually 3 questions in the Problem Solving section that is to be used with charts. In this section, you'll need to be familiar with math concepts and know how to approach a question to solve it efficiently.
2. Quantitative Comparison: In this portion of the Quantitative Reasoning section, you'll be given questions that ask you to compare 2 quantities – Quantity A and Quantity B as well as to identify the relationship between the two quantities. You're given 4 answer choices for these questions. For this portion of the GRE, you'll need to be familiar with shortcut methods that allow you to compare rather than calculate.
How is the GRE Scored?
When you receive your GRE scores, you'll see 3 scores. Each score that you receive is based on two components; a scaled score and a percentile rank.  The Verbal Reasoning and Quantitative Reasoning sections are both scored on a scaled score of 130 to 170 in 1-point increments. The Analytical Writing section is scored on a scaled score of 0 to 6 in half-point increments.

The Verbal Reasoning and Quantitative Reasoning section is scored differently than the Analytical Writing section. For these two sections, you'll first receive a raw score. Your raw score is the number of answers that you got correct.
Your scaled score is derived from your raw score through a process called "equating" which is done because it takes into account of how many questions you answered correctly as well as how difficult those questions were.

The Analytical Writing section is graded on a more straight forward basis. Your essay is read by a trained grader and will give you a score ranging between 0 to 6. It's then scored by an e-reader which is a computer program that measures your writing based on scores in multiple areas. If the e-readers score is close to the trained grader, the average of those two scores is used.