GRE Practice Test
Welcome to the GRE practice test page! The links below will take you to our sample GRE practice tests. These GRE practice questions will give you a better idea of what to study for your exam.
If you need additional practice questions, get our GRE study guide, online course, and flashcards. Good luck with your studying!
GRE Test Outline
Throughout the GRE test, there is a combination of question types:
Multiple-choice questions: You must select only one correct answer.
Multiple-select questions: You must select one or more correct answers.
Select-in-passage questions: You will read a passage and then select the correct answer from the material you have read.
Fill-in-the-blank questions
The exam is divided into three sections: Verbal Reasoning, Quantitative Reasoning, and Analytical Reasoning.
Verbal Reasoning
The Verbal Reasoning section contains two tests. Each test contains 20 questions with a time limit of 30 minutes.
You will be evaluated on the following:
Your ability to analyze written material and draw conclusions from that material
Your ability to determine levels of meaning in a passage, such as the literal meaning, the figurative meaning, or the author's intention
Your ability to understand the meaning of individual words or phrases
Your ability to choose an important point from a written piece of material
Your understanding of the relationships between words
Quantitative Reasoning
The Quantitative Reasoning section contains two tests. Each test contains 20 questions with a time limit of 35 minutes.
You will be evaluated on the following:
Your ability to comprehend and understand quantitative information
Your ability to analyze quantitative information
Your ability to apply mathematical models to solve a problem
Your skills in the elementary concepts of arithmetic
Your understanding of algebra and geometry
Your ability to review and understand data analysis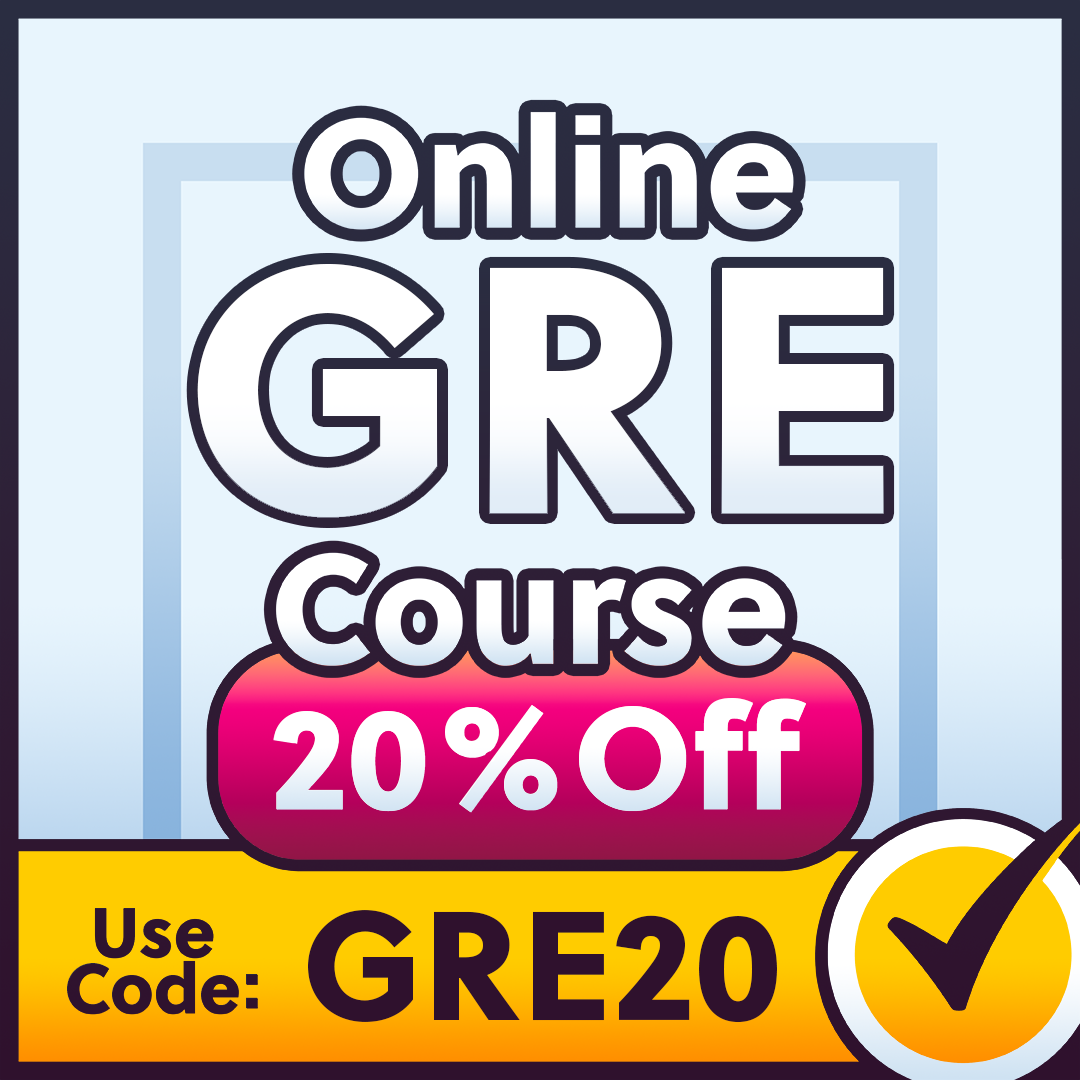 Analytical Writing
There are two writing tasks within this section of the GRE. You will be asked to write an essay that displays your ability to analyze a particular issue, and you will be asked to write an essay that displays your ability to analyze a particular argument. The time limit for each essay is 30 minutes.
Overall, this section evaluates:
Your effectiveness in articulating complex ideas
Your ability to support your ideas with examples
Your ability to examine other views
Your ability to create a coherent and focused discussion
Your control and understanding of the standard written English
Check Out Mometrix's GRE Study Guide
Get practice questions, video tutorials, and detailed study lessons
Get Your Study Guide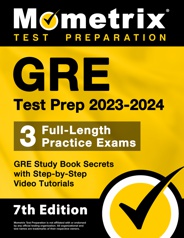 Study For the GRE the Best Way
How to Study Effectively
Your success on GRE test day depends not only on how many hours you put into preparing but also on whether you prepared the right way. It's good to check along the way to see whether your studying is paying off. One of the most effective ways to do this is by taking GRE practice tests to evaluate your progress. Practice tests are useful because they show exactly where you need to improve. Every time you take a free GRE practice test, pay special attention to these three groups of questions:
The questions you got wrong
The ones you had to guess on, even if you guessed right
The ones you found difficult or slow to work through
This will show you exactly what your weak areas are, and where you need to devote more study time. Ask yourself why each of these questions gave you trouble. Was it because you didn't understand the material? Was it because you didn't remember the vocabulary? Do you need more repetitions on this type of question to build speed and confidence? Dig into those questions and figure out how you can strengthen your weak areas as you go back to review the material.
Answer Explanations
Additionally, many GRE practice tests have a section explaining the answer choices. It can be tempting to read the explanation and think that you now have a good understanding of the concept. However, an explanation likely only covers part of the question's broader context. Even if the explanation makes sense, go back and investigate every concept related to the question until you're positive you have a thorough understanding.
Comprehend Each Topic
As you go along, keep in mind that the GRE practice test is just that: practice. Memorizing these questions and answers will not be very helpful on the actual test because it is unlikely to have any of the same exact questions. If you only know the right answers to the sample questions, you won't be prepared for the real thing. Study the concepts until you understand them fully, and then you'll be able to answer any question that shows up on the test.
Strategy for GRE Practice
When you're ready to start taking practice tests, follow this strategy:
Remove Limitations. Take the first test with no time constraints and with your notes and GRE study guide handy. Take your time and focus on applying the strategies you've learned.
Time Yourself. Take the second practice test "open book" as well, but set a timer and practice pacing yourself to finish in time.
Simulate Test Day. Take any other practice tests as if it were test day. Set a timer and put away your study materials. Sit at a table or desk in a quiet room, imagine yourself at the testing center, and answer questions as quickly and accurately as possible.
Keep Practicing. Keep taking practice tests on a regular basis until you run out of practice tests or it's time for the actual test. Your mind will be ready for the schedule and stress of test day, and you'll be able to focus on recalling the material you've learned.
Check Out Mometrix's GRE Flashcards
Get complex subjects broken down into easily understandable concepts
Get Your Flashcards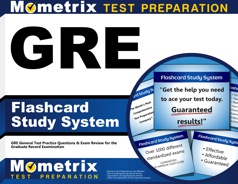 Online GRE Prep Course
If you want to be fully prepared, Mometrix offers an online GRE Prep Course. The course is designed to provide you with any and every resource you might want while studying. The GRE Course includes:
Review Lessons Covering Every Topic
450+ GRE Practice Questions
More than 500 Digital Flashcards
Over 230 Instructional Videos
Money-back Guarantee
Free Mobile Access
and More!
The GRE Prep Course is designed to help any learner get everything they need to prepare for their GRE exam. Click below to check it out!
GRE Practice Questions
Sample Issue Question:
All students should study the same national curriculum until college.
Write a response in which you discuss the extent to which you agree or disagree with the recommendation and explain your reasoning for the position you take. In developing and supporting your position, describe specific circumstances in which adopting the recommendation would or would not be advantageous and explain how these examples shape your position.
Sample Argument Question:The following is a recommendation from the Board of Directors at a bookstore.
We recommend that this bookstore open a café. This bookstore has been in business for over twenty years and has a large customer base due to its wide selection of books. Opening the café would obviously attract more customers. We could open space for the café by closing the children's book section, which will most likely become less profitable due to a recent national census showing a significant decline in the population under age ten. Opening a café will allow our store to attract more customers and compete with rival bookstores that recently opened their own cafes.
Write a response in which you discuss what questions would need to be answered in order to decide whether the recommendation is likely to have the predicted result. Be sure to explain how the answers to these questions would help to evaluate the recommendation.

The essays are typically scored by university literature/writing professors. However, ETS has recently developed an "E-Rater", an automated essay grader. This does not replace the human essay grader; rather, it ensures that the human grader is paying attention to their job. If the E-Rater's score differs by one point or more, it is sent to another human grader. The final score is the average of your two essays rounded up to .5.
The graders are looking for clarity, coherency, and cogency. In other words, your ideas must be expressed in a clear manner with the ideas logically connected and backed up by convincing evidence. Style is important as well; your sentences should be well-written and use sophisticated vocabulary. You must also pay attention to proper grammar; a couple of mistakes won't impact your score all that much as long as the rest of the essay is well-done, but the grader will notice if you make too many mistakes, and it will negatively impact your score.
Longer essays tend to score higher than shorter ones (although substance definitely matters). It is recommended that your essay consist of at least five paragraphs: an intro, three body paragraphs, and a conclusion.
FAQs
What is a GRE test for?
The GRE test is used for those who want to enter into graduate school. The GRE is an admissions exam that is used by many graduate schools.
What does the GRE test consist of?
The GRE exam consists of three sections: Analytical Writing, Verbal Reasoning, and Quantitative Reasoning. The Analytical Writing section is an essay section that measures how well you can articulate your thoughts and responses to complex ideas. The Verbal Reasoning section consists of two sections that both contain 20 questions each. The Quantitative Reasoning section also contains two separate sections with 20 questions each, and you are given 35 minutes to complete each section.
Is the GRE test difficult?
As with any exam, the difficulty of the exam greatly depends on you, how well you have prepared for the exam as well as which areas of the exam you are strongest in. One section of the GRE exam may be difficult for you while another may not be as difficult.
What is considered a good score on the GRE?
The Verbal Reasoning and Quantitative Reasoning sections of the GRE are scored on a scale from 130 to 170 with the average scores being 151 and 153. The Analytical Writing section is scored on half-point increments from 0 to 6 with the average score being 4.0. However, a good score on the GRE determines which graduate school or business school you want to attend.
What is a perfect score on a GRE?
There are two sections on the GRE that are scored on a scale of 130 to 170; the Verbal Reasoning and Quantitative Reasoning sections. The highest score that you can make on these two sections is 170. The Analytical Writing section is scored from 0 to 6, which makes 6 the highest score possible.
How much does it cost to take the GRE?
To register to take the GRE exam, you are required to pay a fee of $205.
How many times can you take the GRE?
If you fail the GRE the first time, or decide to retake the exam to improve your chances of getting a higher score, you can take the GRE every 21 days, and you can do that up to five times during any continuous 365-day period.
Can you fail a GRE test?
You cannot "pass" or "fail" the GRE exam. It is your decision if you want to send the score that you have received to the schools of your choice. Each school has a different cutoff regarding "passing" or "failing".
What is the GRE score required for Harvard University?
The required score for the GRE to attend Harvard University varies depending on which program you want to enter. For example, you would need to have a higher Quantitative Reasoning score for a computer science program than what you would need for a design program.
How long does it take to prepare for the GRE?
The time it takes to prepare for the GRE is a personal preference. Most people spend one to three months studying for just a few hours a week while others might study 10 or more hours each week.
Who has to take GRE?
Anyone who is planning to attend graduate or business school is usually required to take the GRE exam.
How long is a GRE good for?
Your GRE scores are valid and kept on file for five years following the date that you took your test.
Can you use a calculator on the GRE?
You can use a calculator on the quantitative questions of GRE exam. However, you cannot bring your own. There will be an on-screen calculator that will be provided.
How do I get a GRE fee waiver?
To apply for a fee waiver for the GRE, you must first contact the financial aid office of your school to see if you qualify to receive the waiver. If the office finds that you qualify for the fee waiver, the financial aid office will issue you a Fee Reduction Certificate and a copy of your ISIR. You must follow the instructions located on the certificate in order to receive it.
Is the GRE easier than the GMAT?
The level of difficulty between the GRE and GMAT exams depends on the student. There are significant differences between the two exams which may make one harder than the other.
Is it best to answer all questions on the GRE?
You are not penalized for having an incorrect answer on the GRE exam. Incorrect answers count the same as an answer being left blank, so it is always better to guess the answer rather than skipping.
Is the GRE timed?
The GRE test is timed and takes about 3 hours and 45 minutes to complete the exam. The Analytical Writing section and the Verbal Reasoning sections each consist of two sections that are each timed for 30 minutes. The Quantitative Reasoning section also contains two sections, but each section is timed for 35 minutes.
What business schools accept the GRE?
There are many business schools that accept the GRE. A few of these schools include Harvard Business School, Duke University, and Yale School of Management. If you're interested in attending a specific school, it would be best for you to contact the school to see if they accept the GRE exam.
Upgrade your studying with our GRE study guide, online course, and our flashcards:
GRE Study Guide
GRE Online Prep Course
GRE Flashcards