If you're planning on applying to graduate school, you're probably aware that you'll need to take the GRE. Many students are aware of what the GRE is and others may not be aware of what it is.
What Does GRE Stand For?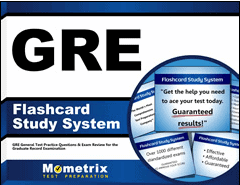 GRE stands for Graduate Record Examination. The Graduate Record Examination is an admissions test that is required for many graduate programs around the country. This admissions test measures your verbal and quantitative skills to determine if you have the academic ability to be successful in an advanced program.
What's on the GRE Exam?
The GRE exam is divided into three sections to measure your ability to be successful in a graduate program.
Analytical Writing
The Analytical Writing section is composed of two essays, each with 30 minutes to complete. One essay is "Analyze an Issue" and the other is "Analyze an Argument". This section measures whether you can articulate your thoughts and responses in a clear and reasoned manner.
The "Analyze an Issue" task requires you to read an opinion of a topic of interest and you will be given instructions on how to respond to that issue.
The "Analyze an Argument" task you will need to consider an argument according to the instructions that are given to you.
GRE Analytical Writing Study Guide
Verbal Reasoning
The Verbal Reasoning section measures how well you're able to analyze and evaluate written material. This section also measures how well you're able to synthesize information that you've obtained from the written material as well as being able to analyze relationships among parts of sentences.
You will be presented with three types of questions in the Verbal Reasoning section:
Reading Comprehension
Text Completion
Sentence Equivalence
GRE Verbal Reasoning Practice Test | GRE Verbal Reasoning Study Guide
Quantitative Reasoning
This section tests your basic quantitative skills as well as how well you're able to solve problems with quantitative methods. You will be given questions covering mathematic areas including basic arithmetic, algebra, geometry, and data analysis.
GRE Quantitative Reasoning Practice Test | GRE Quantitative Reasoning Study Guide| GRE Online Course