The official NCLEX RN test blueprint can be a little overwhelming. We have highlighted the need to know information about the NCLEX RN test plan.  We also have over 60 FREE NCLEX video tutorials available on our NCLEX Study Guide channel.
NCLEX Test Plan

NCLEX-RN Test Plan

Effective April 2019
Exam Administration
Examination length

Variable-length adaptive test

75 to 265 questions long (the total number of questions is determined by the candidate's responses)

15 pretest questions which do not count for or against the final score

Allowed up to 6 hours to complete the exam (this includes the tutorial, sample items, all breaks and the exam itself)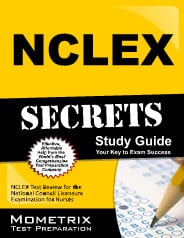 Distribution of Content for the NCLEX RN Questions

17-23% – Management of Care

9-15% – Safety and Infection Control

6-12% – Health Promotion and Maintenance

6-12% – Psychosocial Integrity

6-12% – Basic Care and Comfort

12-18% – Pharmacological and Parenteral Therapies

9-15% – Reduction of Risk Potential

11-17% – Physiological Adaptation

Overview of Content
Safe and Effective Care Environment

– The nurse promotes achievement of client outcomes by providing and directing nursing care that enhances the care delivery setting in order to protect clients and health care personnel.
a. Management of Care
• Advance Directives/Self-Determination/ Life Planning
• Advocacy
• Assignment, Delegation and Supervision
• Case Management
• Client Rights
• Collaboration with Interdisciplinary Team
• Concepts of Management
• Confidentiality/Information Security
• Continuity of Care
• Establishing Priorities
• Ethical Practice
• Informed Consent
• Information Technology
• Legal Rights and Responsibilities
• Organ Donation
• Performance Improvement (Quality Improvement)
• Referrals
b.Safety and Infection Control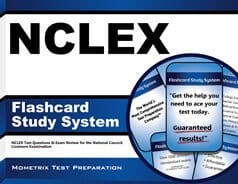 • Accident/Error/Injury Prevention
• Emergency Response Plan
• Ergonomic Principles
• Handling Hazardous and Infectious Materials
• Home Safety
• Reporting of Incident/Event/Irregular Occurrence/Variance
• Safe Use of Equipment
• Security Plan
• Standard Precautions/Transmission-Based Precautions/Surgical Asepsis
• Use of Restraints/Safety Devices

3. Health Promotion and Maintenance – The nurse provides and directs nursing care of the client that incorporates the knowledge of expected growth and development principles, prevention and/or early detection of health problems, and strategies to achieve optimal health.
Health Promotion and Maintenance
Aging Process

Ante/Intra/Postpartum and Newborn Care

Developmental Stages and Transitions

Health Promotion/Disease Prevention

Health Screening

High Risk Behaviors

Lifestyle Choices

Self-Care

Techniques of Physical Assessment
3. Psychosocial Integrity – The nurse provides and directs nursing care that promotes and supports the emotional, mental and social wellbeing of the client experiencing stressful events, as well as clients with acute or chronic mental illness.
a. Psychosocial Integrity
Abuse/Neglect

Behavioral Interventions

Chemical and Other Dependencies/Substance Use Disorder

Coping Mechanisms

Crisis Intervention

Cultural Awareness/Cultural Influences on Health

End of Life Care

Family Dynamics

Grief and Loss

Mental Health Concepts

Religious and Spiritual Influences on health

Sensory/Perceptual Alterations

Stress Management

Support Systems

Therapeutic Communication

Therapeutic Environment
4. Physiological Integrity – The nurse promotes physical health and wellness by providing care and comfort, reducing client risk potential and managing health alterations.
a. Basic Care and Comfort
Assistive Devices

Elimination

Mobility/Immobility

Non-Pharmacological Comfort Interventions

Nutrition and Oral Hydration

Personal Hygiene

Rest and Sleep
b. Pharmacological and Parenteral Therapies
Adverse Effects/Contraindications/Side Effects/Interactions

Blood and Blood Products

Central Venous Access Devices

Dosage Calculation

Expected Actions/Outcomes

Medication Administration

Parenteral/Intravenous Therapies

Pharmacological Pain Management

Total Parenteral Nutrition
c. Reduction of Risk Potential
Changes/Abnormalities in Vital Signs

Diagnostic Tests

Laboratory Values

Potential for Alterations in Body Systems

Potential for Complications of Diagnostic Tests/Treatments/Procedures

Potential for Complications from Surgical Procedures and Health Alterations

System Specific Assessments

Therapeutic Procedures
d. Physiological Adaptation
Alterations in Body Systems

Fluid and Electrolyte Imbalances

Hemodynamics

Illness Management

Medical Emergencies

Pathophysiology

Unexpected Response to Therapies