We can help you pass the NCLEX-PN exam by reviewing the NCLEX-PN test plan.  With Mometrix Test Preparation, you can study with hundreds of NCLEX-PN practice questions and focus on the subjects you need to master.  Use our NCLEX Youtube channel and get over 60+ free video tutorials.
NCLEX PN Test Plan

NCLEX-PN Test Plan Outline
Effective April 2017
Exam Administration
NCLEX-PN Examination length
• Variable-length adaptive test
• 85 to 205 questions long (the total number of questions is determined by the candidate's responses)
• Allowed up to 5 hours to complete the NCEX-PN exam (this includes the tutorial, sample items, all breaks and the exam itself)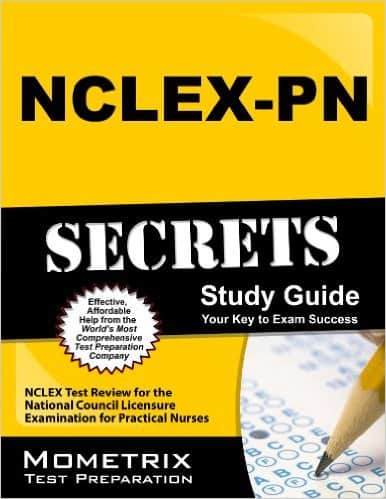 Distribution of Content for the NCLEX PN Questions
• 18-24% – Coordinated Care
• 10-16% – Safety and Infection Control
• 6-12% – Health Promotion and Maintenance
• 9-15% – Psychosocial Integrity
• 7-13% – Basic Care and Comfort
• 10-16% – Pharmacological Therapies
• 9-15% – Reduction of Risk Potential
• 7-13% – Physiological Adaptation
Overview of NCLEX-PN Test Content
1. Safe and Effective Care Environment – The LPN/VN provides nursing care that contributes to the enhancement of the health care delivery setting and protects clients and health care personnel.
a. Coordinated Care
• Advance Directives
• Advocacy
• Client Care Assignments
• Client Rights
• Collaboration with Interdisciplinary Team
• Concepts of Management and Supervision
• Confidentiality/Information Security
• Continuity of Care
• Establishing Priorities
• Ethical Practice
• Informed Consent
• Information Technology
• Legal Rights and Responsibilities
• Performance Improvement (Quality Improvement)
• Referral Process
• Resource Management
b. Safety and Infection Control
• Accident/Error/Injury Prevention
• Emergency Response Plan
• Ergonomic Principles
• Handling Hazardous and Infectious Materials
• Home Safety
• Least Restrictive Restraints and Safety Devices
• Reporting of Incident/Event/Irregular Occurrence/Variance
• Safe Use of Equipment
• Security Plan
• Standard Precautions/Transmission-Based Precautions/Surgical Asepsis
2. Health Promotion and Maintenance – The LPN/VN provides nursing care for clients that incorporate the knowledge of expected stages of growth and development, and prevention and/or early detection of health problems.
a. Health Promotion and Maintenance
• Aging Process
• Ante/Intra/Postpartum and Newborn Care
• Community Resources
• Data Collection and Techniques
• Developmental Stages and Transitions
• Health Promotion/Disease Prevention
• High-Risk Behaviors
• Lifestyle Choices
• Self-Care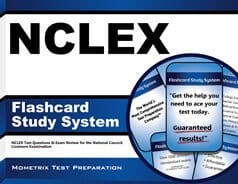 3. Psychosocial Integrity – The LPN/VN provides care that assists with the promotion and support of the emotional, mental and social well-being of clients.
a. Psychosocial Integrity
• Abuse/Neglect
• Behavioral Interventions
• Chemical and Other Dependencies
• Coping Mechanisms
• Crisis Intervention
• Cultural Awareness
• End-of-Life Care
• Grief and Loss
• Mental Health Concepts
• Religious and Spiritual Influences on health
• Sensory/Perceptual Alterations
• Stress Management
• Support Systems
• Therapeutic Communication
• Therapeutic Environment
4. Physiological Integrity – The LPN/VN assists in the promotion of physical health and well-being by providing care and comfort, reducing risk potential for clients and assisting them with the management of health alterations.
a. Basic Care and Comfort
• Assistive Devices
• Elimination
• Mobility/Immobility
• Nonpharmacological Comfort Interventions
• Nutrition and Oral Hydration
• Personal Hygiene
• Rest and Sleep
b. Pharmacological Therapies
• Adverse Effects/Contraindications/Side Effects/Interactions
• Dosage Calculation
• Expected Actions/Outcomes
• Medication Administration
• Pharmacological Pain Management
c. Reduction of Risk Potential
• Changes/Abnormalities in Vital Signs
• Diagnostic Tests
• Laboratory Values
• Potential for Alterations in Body Systems
• Potential for Complications of Diagnostic Tests/Treatments/Procedures
• Potential for Complications from Surgical Procedures and Health Alterations
• Therapeutic Procedures
d. Physiological Adaptation
• Alterations in Body Systems
• Basic Pathophysiology
• Fluid and Electrolyte Imbalances
• Medical Emergencies
• Unexpected Response to Therapies