The SHRM-CP exam is a competency-based certification exam for HR professionals who implement strategies & policies and who serves as a point of contact for staff and stakeholders as well as deliver HR  services and perform HR functions.
The SHRM-CP exam offered by the Society for Human Resource Management consists of 160 questions; 95 of which are stand-alone knowledge items and 65 are situational judgment items.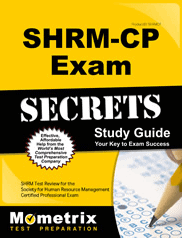 There are two subject areas on the SHRM CP exam: Behavioral Competencies and Technical Knowledge. The Behavioral Competencies section makes up 35% of the exam, while the remaining 65% consists of Technical Knowledge. The Technical Knowledge section contains questions over People, Organization, Workplace, and Strategy.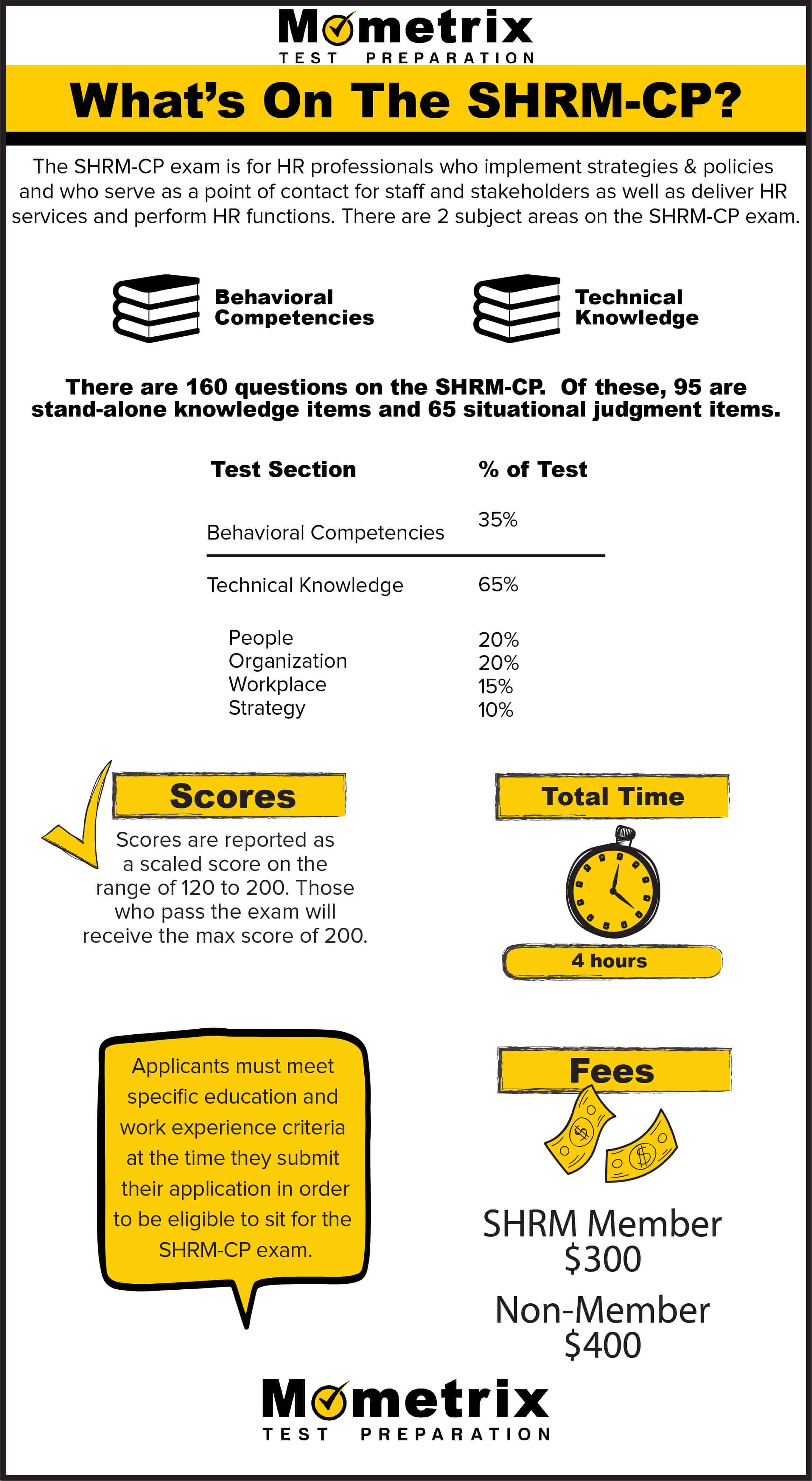 SHRM-CP Scores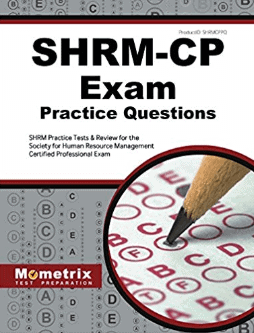 The scores on the SHRM-CP are reported as a scaled score on a range of 120 to 200. Those who pass the SHRM-CP exam will receive the maximum score of 200. Official site: (link)
SHRM CP Review Materials
SHRM-CP Exam Secrets Study Guide: SHRM Test Review for the Society for Human Resource Management Certified Professional Exam (link)

SHRM-CP Exam Flashcard Study System: SHRM Test Practice Questions & Review for the Society for Human Resource Management Certified Professional Exam
SHRM-CP Exam Practice Questions: SHRM Practice Tests & Review for the Society for Human Resource Management Certified Professional Exam
SHRM Certification Prep: Study Guide & Practice Exam Questions for the Society for Human Resource Management Certified Professional Test