The Texas Success Initiative Assessment, or TSI Assessment, is a standardized test used to determine college readiness among test takers. The assessment will test your knowledge and skill in generic areas such as reading, writing, and mathematics. The TSI Assessment also can help figure out which specific needs you require to become prepared for collegiate-level courses.
TSI Prep Course | TSI Test Study Course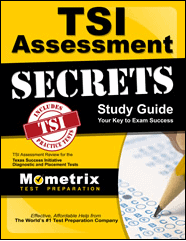 The TSI is an untimed exam and consists of 3 sections.
Writing-20 multiple-choice questions and 1 essay
Essay Revision
Agreement
Sentence Structure
Sentence Logic
Five-Paragraph Essay
TSI Writing Review Course
TSI Writing Practice Test
Math-20 multiple-choice questions
Intermediate Algebra and Functions
Geometry and Measurements
Data Analysis
Statistics and Probability
TSI Math Review Course
TSI Math Practice Test
Reading-24 multiple-choice questions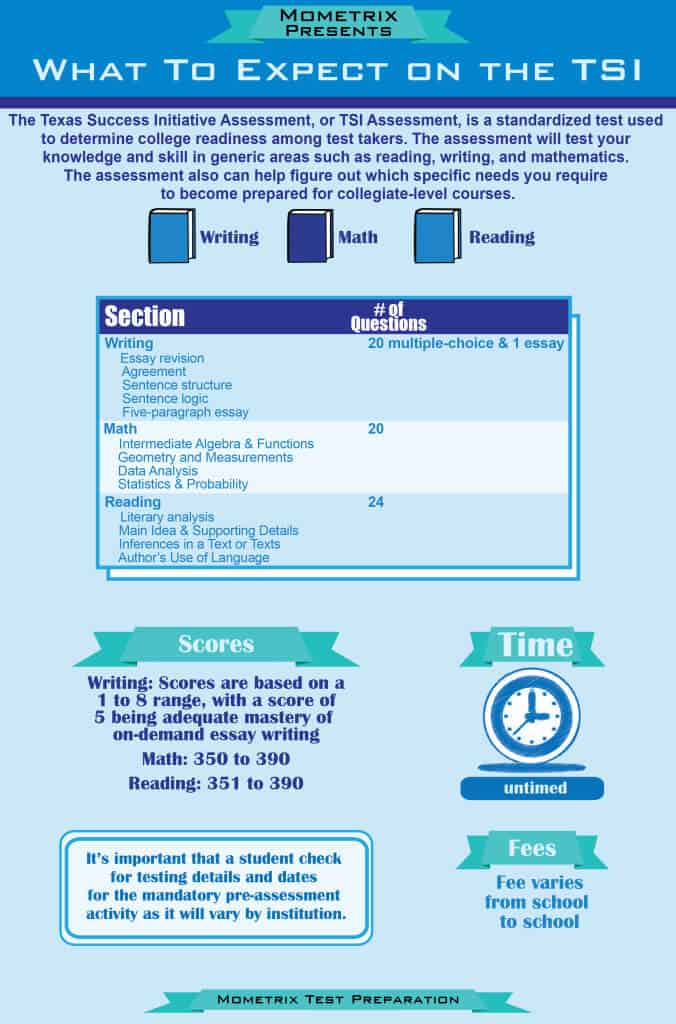 TSI Scores
The scores for the Writing portion of the TSI are based on a scale of 1 to 8 with a score of 5 being adequate mastery of on-demand essay writing.
Test takers should aim to achieve between 350 and 390 for math and 351 to 390 for reading.
How to Pass the TSI Assessment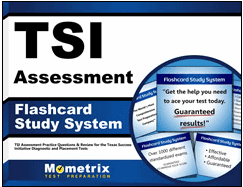 TSI Assessment Fees
The fees for the TSI assessment vary from school to school. Test takers will need to consult with the school or university that they wish to attend.
It's important that students check for testing dates and dates for the mandatory pre-assessment activity as it will vary by institution.