The Reading section of the TEAS 7 evaluates specific, complex details of the reading process. To help you prepare for this section of the TEAS, this page contains everything you need to know, including what topics are covered, how many questions there are, and how you can study effectively.
What's on the TEAS Reading Section?
TEAS Checklist
TEAS Online Course
If you are wanting to be fully prepared, Mometrix offers an online TEAS Prep Course. The course is designed to provide you with any and every resource you might want while studying. The TEAS Course includes:
106 Lessons Covering Every Topic
Over 2,000 TEAS Practice Questions
180+ Video Tutorials
318 Electronic Flashcards
Money-back Guarantee
Easy Mobile Access
and More!
The TEAS Prep Course is designed to help any learner get everything they need to prepare for their TEAS exam; click below to check it out.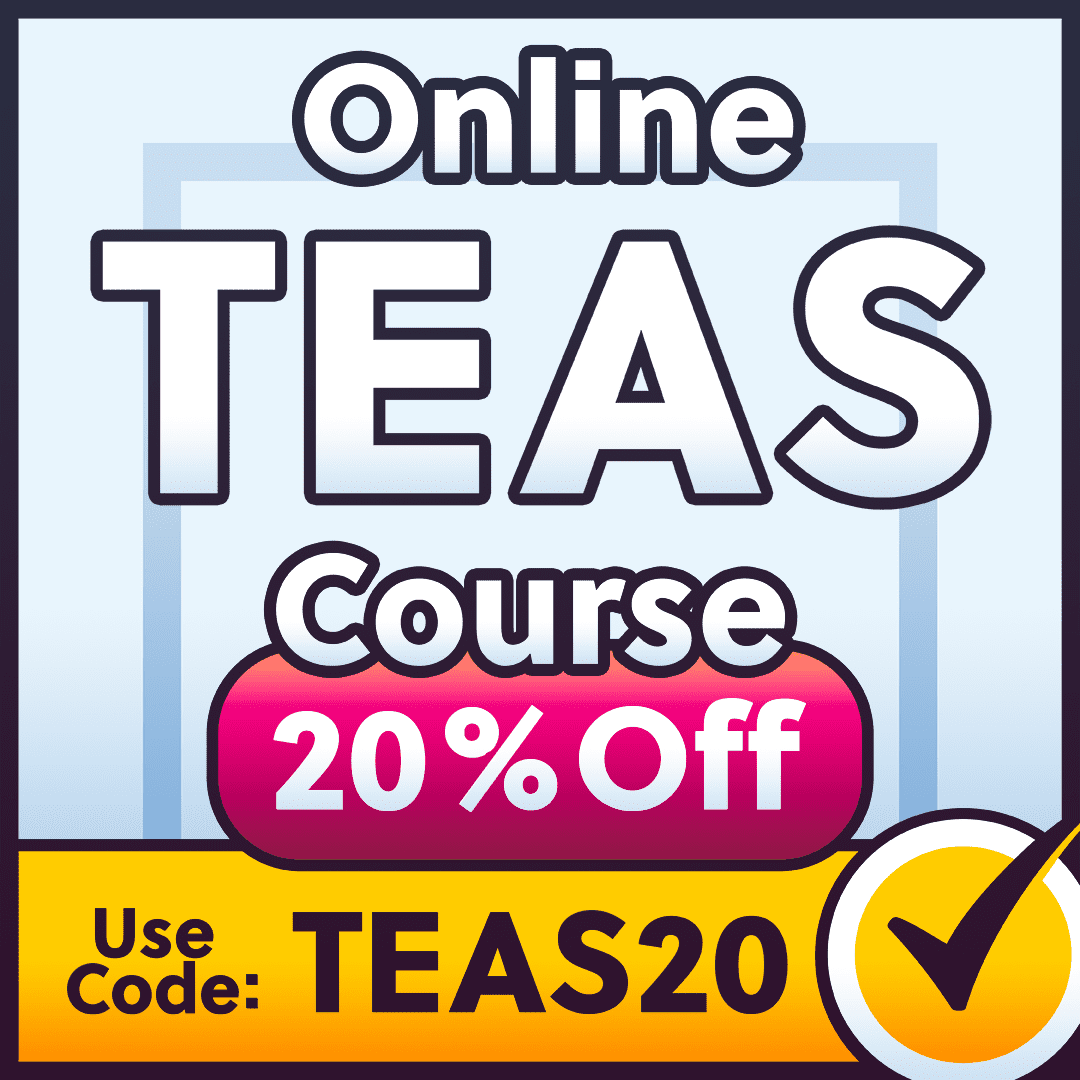 FAQs
How many questions are on the TEAS Reading exam?
The TEAS reading section is 55 minutes long and contains 45 questions. This section includes six "pretest" questions that do not count toward your final score.
How long is the TEAS Reading exam?
The TEAS Reading exam is 55 minutes long, with 45 questions.
What is a passing TEAS Reading score?
Institutions decide what score is considered a passing TEAS Reading Score. After taking the exam, you will receive a total score, which includes your scores from all four sections (Reading, Mathematics, Science, and English & Language Usage). You will also receive individual scores for each section. Many programs consider a total score of at least 60% to 70% passing, but students are strongly encouraged to learn more about the score requirements for the nursing program.
Study for the TEAS test by clicking below: