NYSTCE Multi-Subject Practice Test
While many teachers specialize in only one subject, quite a few choose to focus on several at once for a multitude of reasons. Throughout all grade levels, you'll find teachers who handle either the full brunt of core subject teaching, or who simply teach more than one class for both core subjects and electives. Choosing to teach in this way undoubtedly requires extra training and dedication. However, earning your certification in multiple subjects also requires an additional step.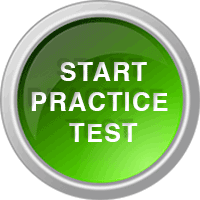 This step involves taking and passing the NYSTCE Multi-Subject exam. The NYSTCE (New York State Teacher Certification Examinations) is specifically designed to assess whether incoming teachers within the state of New York are adequately prepared for professional work. All New York educators will have to contend with this test. The Multi-Subject exam actually encompasses several different exams, split up by educational level. These levels are Birth-Grade 2, Grades 1-6, Grades 5-9, and Grades 7-12. For convenience's sake, we will go over them all here.
Each of these exams has three sections: Parts One through Three. They all have the same structure. Part Three is composed of 40 multiple choice questions, while Parts One and Two feature 41 questions, one of which is "constructed-response," or essay format, while the rest are multiple choice. You can expect to spent five and a half hours total completing whichever of these exams you take. Additionally, each part of every exam focuses on the same three subjects: Arts and Sciences, Mathematics, and Literacy and English Language Arts.
Each of these subjects also feature their own subareas. The Arts and Sciences sections will generally cover Fine Arts, Health and Fitness, Family and Consumer Science, and Career Development; Social Studies; and Science and Technology. Part One deals with Literacy and Language Arts, and its subareas are Analysis, Synthesis, and Application; Instruction in English and Language Arts; Instruction in Foundational Literacy Skills; and Knowledge of Literacy and Language Arts.
NYSTCE Multi-Subject (02) Practice Test
NYSTCE Multi-Subject (02) Practice Test *FREE*
The Mathematics section is the only one that varies between tests. Birth-Grade 2 and Grades 1-6 feature Analysis, Synthesis, and Application; Instruction in Mathematics; Number and Operations; Measurement, Geometry, and Data; and Operations and Algebraic Thinking. Grades 5-9 and Grades 7-12 focus on Analysis, Synthesis, and Application; Number Systems; Measurements, Geometry, Statistics, and Probability; and Algebra and Functions.
At Mometrix Test Preparation, we want to see you succeed. That's we we want to offer you our NYSTCE Multi-Subject practice test and NYSTCE Multi-Subject study guide, both of which are featured on this page. Both of these tools are designed to help you better understand the inner workings of the real Multi-Subject exam, so you know what to expect come test day and can better approach its material. We hope you will choose to incorporate them into your study plan. Good luck!
NYSTCE Multi-Subject Study Guide
Mometrix Academy is a completely free resource provided by Mometrix Test Preparation. If you find benefit from our efforts here, check out our premium quality NYSTCE Multi-Subject study guide to take your studying to the next level. Just click the NYSTCE Multi-Subject study guide link below. Your purchase also helps us make even more great, free content for test-takers.
NYSTCE Practice Exams
Provided by:
Mometrix Test Preparation
Last updated: 10/17/2018