The Graduate Record Examination (GRE) is used as an evaluation for applicants applying to specific graduate schools. This evaluation is primarily used by business schools and law schools. In fact, some law schools will accept your GRE score if you do not have an LSAT score.
This page will provide you with everything you need to know about the GRE, including what's on the GRE test and how you can register to take the test.
About the GRE
The GRE is used as an evaluation for applicants applying to specific graduate schools. This evaluation is primarily used by business schools and law schools. Some law schools accept GRE scores if you do not have LSAT scores.
Who is Required to Take this Evaluation?
Every graduate student will not have to take this assessment. Primarily it is required if you are applying to pursue:
A Master's in Business
MBA
JD
A Doctorate Degree
The implementation of this evaluation helps educational admissions to ascertain the preparedness of the many students who apply from all over the world. Educational requirements are different in each part of the world so this assessment allows applicants to show their academic and professional experience.
The score you receive on the GRE will not be the only thing considered before you are accepted into the program you are applying to. However, it is a method of proving your readiness for the field of study you have chosen.

Check Out Mometrix's GRE Study Guide
Get practice questions, video tutorials, and detailed study lessons
Get Your Study Guide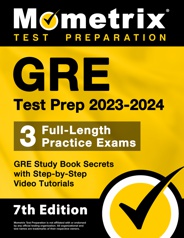 GRE Test Contents
The GRE test has five sections, each with a time limit between 18 and 30 minutes. In total, the test takes about 1 hour and 58 minutes.
Analytical Writing (One Section)
The Analytical Writing Assessment (AWA) is the essay portion of the test and is comprised of a single 30-minute essay. In your essay, you put forth a thesis statement and defend it over the course of the essay. You are required to respond to and analyze a general statement relating to politics, education, or culture. Basically, it asks you to take a stand on the issue.
Verbal Reasoning (Two Sections)
The measure of Verbal Reasoning is split into two sections.
| Section | Questions | Time Limit |
| --- | --- | --- |
| Section 1 | 12 | 18 minutes |
| Section 2 | 15 | 23 minutes |

The verbal reasoning questions test your ability to recognize relationships between words and concepts, evaluate written information, and analyze relationships among parts of sentences.
There are three types of verbal reasoning questions.
Text Completion (TC): You must fill in the blank with the correct vocabulary word; however, some sentences may have multiple blanks, and some questions may ask you to fill in blanks spread out over an entire paragraph.
Sentence Equivalence (SE): You must choose two words that would both logically complete the sentence (no partial credit, unfortunately).
Reading Comprehension (RC): These questions deal with specific reading passages, which can be fewer than 100 words or as long as 450 words. The passages cover topics from multiple fields, such as science, literary critique, and social sciences. You should at least be familiar enough with these subjects to understand the questions being asked.
One strategy for dealing with verbal reasoning questions is to refrain from immediately reading the answer choices after reading the questions; many of the wrong answers are designed to "sound" right, and looking at the answers before thinking over the question can lead to jumping to conclusions. Cover up the answers with your hand and think over the sentence carefully to decide which word would best fit the blank. Only circle an answer once you have given the matter serious independent thought.
Quantitative Reasoning (Two Sections)
The measure of Quantitative Reasoning is split into two sections.
| Section | Questions | Time Limit |
| --- | --- | --- |
| Section 1 | 12 | 21 minutes |
| Section 2 | 15 | 26 minutes |

Fortunately, the GRE does not deal with higher-level math such as calculus, trigonometry, and geometry proofs. Instead, it deals with high-school-level subjects such as basic properties of shapes, integer properties, exponents, and word problems dealing with rate questions and probability.
While the GRE does test your ability to deal with number properties and geometric figures (which you should definitely familiarize yourself with), the real purpose of the Quantitative Reasoning section is to test the way you solve problems. Essentially, it tests your ability to reason with numbers.
There are three types of quantitative reasoning questions.
Quantitative Comparison: You must compare two given quantities and determine which quantity is greater (or if they are equal).
Multiple-Choice: You must choose one or more correct answers from a list of five answer choices.
Numeric Entry: You must enter your answer into a single box as a decimal or as an integer, or you must enter your answer as a fraction into two separate boxes.
Click below to see all of the formulas you should know:
GRE Formulas
Arithmetic and Number Properties
Types of Numbers
Order of Operations: PEMDAS
Commutative, Associative, and Distributive Properties
Prime Numbers
Factorization
Divisibility
Absolute Values
Fast Fractions
Percentages
Ratios
Powers and Roots
Exponents
Roots
Algebra
Simplifying Expressions
Factoring
Solving Equations
Geometry
Angles
Polygons
Triangles
Circles
Squares
Rectangles
Trapezoids
Quadrilaterals
3-D Shapes
Coordinate Geometry
Lines
The Distance Formula
Quadratics
Word Problems
Distance, Rate, and Time
Work Rate
Sequences
Interest
Statistics
Counting
Probability
It is worth noting that you are allowed to use the on-screen calculator for the GRE test. However, you should not always rely on a calculator when you are pressed for time; there's a risk of entering the wrong numbers. Being able to estimate and perform mental math helps save time. Also, you will be allowed to use an unlimited amount of scratch paper.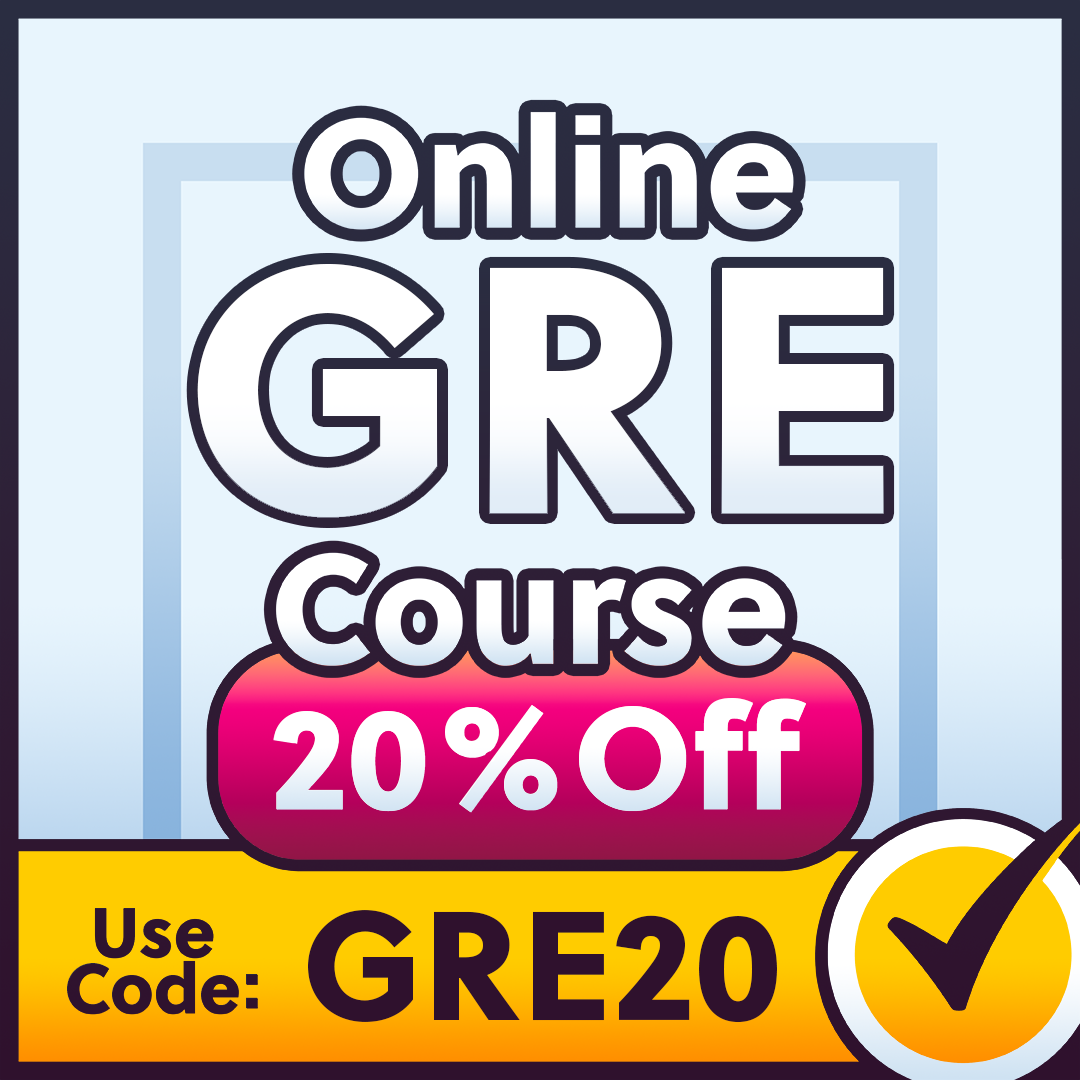 Online GRE Prep Course
If you want to be fully prepared, Mometrix offers an online GRE Prep Course. The course is designed to provide you with any and every resource you might want while studying. The GRE Course includes:
Review Lessons Covering Every Topic
450+ GRE Practice Questions
More than 500 Digital Flashcards
Over 230 Instructional Videos
Money-back Guarantee
Free Mobile Access
and More!
The GRE Prep Course is designed to help any learner get everything they need to prepare for their GRE exam. Click below to check it out!
Check Out Mometrix's GRE Flashcards
Get complex subjects broken down into easily understandable concepts
Get Your Flashcards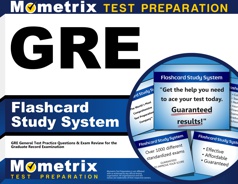 How Computer-Adaptive Testing Works
The GRE is computer-adaptive; depending on your performance, the difficulty of your test may increase or decrease as you go on. Here's a look at how it works:
The test starts with a section judged to be of medium difficulty, and depending on your performance, the next section may be easier or harder. If you do well in the first math section, the second math section will be harder; conversely, if you do poorly on the first section, the second section will be easy. Of course, the algorithm for doing well or poorly is a little imprecise, but suffice to say that the fewer questions you miss, the more likely you are to get more difficult sections. Remember: getting the easy section means limiting how high you can score, so you want to aim for the more difficult sections.
It is important to note that you can skip questions and come back to them later if you have time. You only have an allotted amount of time for each section, but you can use that time to work on that section however you wish. You may skip as many questions as you like, but it is recommended that you only skip harder questions so you can return to them later; that way, you won't waste too much time on the harder questions and will ultimately be able to answer more questions. Each question scores the same amount of points, so there's no reason to waste time on harder questions. Also note that there's no penalty for wrong answers on the GRE; you are free to answer the questions in any order, but you should definitely try to answer every question, even if this sometimes means taking a wild guess.
Test Day
It is important that you get plenty of rest the night before the test. DO NOT plan on cramming the night before. Make sure you work on plenty of GRE practice test questions in the weeks leading up to your test. The sheer amount of knowledge needed for the GRE is built up over several months of studying. A few GRE practice test questions the day before won't hurt, but you should be as relaxed as possible. You'll need to bring a valid ID in order to take the test; it would also be a good idea to bring some snacks along the lines of nuts, dates, and bananas—natural foods with plenty of calories.
The test will take around four hours; this time includes check-in and background questions. Remember: the test is divided into two 30-minute essays and four math/verbal sections. You will have a 10-minute break after the third section and one-minute breaks between the other sections. You may take a break on your own at any time, but remember that you only have a limited amount of time.
Requirements for At-home Testing
The exam can be taken online at your home if you can meet the equipment and environment regulations.
Equipment Requirements
A computer that meets one of these requirements:

A computer with Windows operating system (minimum Windows version 8)
A MAC that has Mac OS X® 10.5 or higher (10.13 High Sierra is recommended)

Internal or external speakers
Built-in camera or a webcam that can show a 360° view of the room you are testing in, including the surface of the table.
Environment Requirements
You cannot have anyone else in the room while you test.
You cannot be in a park, internet café, or library.
All doors leading into the room must be closed.
Your ears must be uncovered and visible during the test.
You may not sit on a couch or overstuffed chair; you must sit at a standard desk or dining room chair.
You must dress appropriately.
You may only take notes on a desktop whiteboard using an erasable marker. At the end of the test, you are required to show the proctor that you have erased all notations that you made.
Pens and pencils are not permitted.
Test Score Reporting and Analysis
When you take the exam, you have the option of sending your scores to up to four schools. (If you want it sent to more schools, you'll have to pay $25 per additional school.)
A good GRE test score is somewhat relative. Last year, applicants to the top 10 Engineering programs had an average quantitative score of 165 (around 90%), while those admitted to the top 10 Education programs had an average of 156.6 (64%). Scoring around 50% is about average; it probably won't help you much, but it's not going to particularly hurt you either. A score around the 25% mark might be a bit more detrimental to your application. Ideally, a score around 75% will help you stand out as a competitive candidate.
Remember: a GRE score is only part of your application. Even a perfect score doesn't guarantee acceptance by high-ranking schools. Check the average scores of the school you're applying to in order to figure out what your goal for the GRE should be. Depending on your goal, you may have more or less room to skip questions. Assuming your goal is about 160 on each section, you could miss over a dozen questions in verbal and 8-9 in math.
Receiving Your Score
You'll receive a score on a range of 130-170 the day of the test. At the very end of the test, a window will pop up and ask if you want to see your scores; remember, if you click no, then not only will you not receive your score, your score will subsequently not be sent to your selected schools. Your essay scores should be available in about two weeks and should be available through your GRE account. Your score will be valid for up to five years.
Retaking the Test
You can take the test every 21 days, but only five times in a 365-day period. If you choose not to send your scores to any schools, you can ignore the results of your first GRE and try again later. (If you decide later that you do want to send that day's score, it will cost a fee.) You may take the GRE as many times as you can afford. You may want to retake it if your score is far below the average for the program you're aiming for, if you feel your application isn't strong enough to send in an average score, if you feel like you've improved since your last attempt, or if you panicked during your test and feel you could do better next time.
Remember: the GRE is an important part of your application, but it does not guarantee your acceptance.
Affiliate disclosure: As an Amazon Associate, we may earn commissions from qualifying purchases from Amazon.com.