ACCUPLACER Writing Practice Test
Writing — and writing well – is one of the cornerstones of learning. Putting words on paper in a clear manner ensures you're conveying exactly what you mean. How do you know that you're ready to take the next step, and are prepared to write on the college level? You take the ACCUPLACER Writing Placement test. The test, administered by the College Board, helps students and their schools assess the level of writing skill. It's an important step as students make their way to college. The following provides an overview of the test. We'll also tell you about an amazing study guide system that will help you prepare.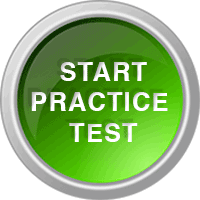 What are the key categories of the ACCUPLACER Writing Placement test?
The writing test evaluates how to express ideas through effective language use and other methods. It also assesses standard English conventions, which include sentence structure and punctuation.
What's the test like?
The writing test has 25 questions in two main categories. They are an expression of ideas, which involve developing, organizing, and effectively using language; and standard English convention, which tackles sentence structure, and conventions of usage and punctuation. A further breakdown is below:
Development: Looks at the proposition, support, and focus. Students will be required to make text clear and relevant by adding, revising, or retaining information.
Organization: Covers logical sequence, and introductions, conclusions, and transitions. In this section, students will revise text to make sentences and paragraphs more logical and cohesive. They will also revise text to ensure transitions are effective in connecting information and ideas.
Effective Language Usage: Precision, concision, style and tone, and syntax are all covered here. This section focuses on language improvements in text. For example, students must examine word choice for exactness and context; eliminate extra or redundant words; improve style and tone or to ensure consistency and syntax.
Sentence Structure has seven subcategories — sentence boundaries; end-of-sentence punctuation; within-sentence punctuation; possessive nouns and pronouns; items in a series; nonrestrictive and parenthetical elements; hyphenation conventions, and unnecessary punctuation. Here, students will be asked to: correct incomplete sentences, correct parallel structure issues; identify modifier issues, including misplaced modifiers; identify and fix inappropriate verb tense; and identify poor shifts in pronouns.
Conventions of Usage: This section has eight subcategories — possessive determiners; noun agreement; pronoun clarity; pronoun-antecedent agreement; subject-verb agreement; frequently confused words; logical comparison; and conventional expression. In this section, students will have to recognize possessive determiners; recognize and fix agreement issues between both subjects and verbs, and pronoun and antecedent; and more.
Conventions of Punctuality: There are seven separate categories, and they are listed here. End-of-sentence punctuation; within-sentence punctuation; possessive nouns and pronouns; Items in a series; nonrestrictive and parenthetical elements; hyphenation conventions; and unnecessary punctuation. Students must correct inappropriate punctuation; identify poor uses of possessive nouns and pronouns; when to use a hyphen; and fix unnecessary punctuation, among other things.
Writing Passages has been written specifically for this test and are in one of two genres. They are literary genre (essays) and informational. The passages are between 300 and 350 words, typically containing 12 to 16 sentences.
What else should I know about taking the ACCUPLACER Writing Placement test?
Here are some other insights you'll find valuable:
This test has no time limit. Feel free to work at your own pace.
You can schedule the test by contacting your local college and counseling office. If you are planning on going to school out of state, the office should be able to help you find a local college or university at which you can take the exam. You might also be able to get a proctor.
Make sure to bring a valid photo ID and ask your college if there are any other materials you should bring to the test.
Remember, this is a test designed to evaluate how ready to you are for a college-level writing course. There is no pass/fail grade.
Writing is hard. There's no doubt about it. In addition to understanding the intricacies of the English language, you have to know what to write to convey exactly what you mean. Ambivalence is the last thing any writer needs.
This is where Mometrix can help you. We have developed study materials, so you can excel at the ACCUPLACER Writing Placement test. Whether you need help doing well on the test (remember, this is not a pass/fail exam), need advice on not to panic, or need to understand the components you need to study for, we have what you need.
Our study guide gives you all of the knowledge you'll want. Our flash card system not only lets you test yourself, but you can ask anyone, at any time, to quiz you. Imagine that! You can study for the ACCUPLACER Writing Placement test at your convenience. That flexibility is just one of the many advantages to our study guides and flash cards.
Upgrade your studying with our ACCUPLACER study guide and flashcards: