ACCUPLACER Reading Practice Test
How prepared are you for the ACCUPLACER reading test?
This overview looks at the Reading test and answers several questions about the exam.
Take our free ACCUPLACER reading practice test to see if you are ready for test day.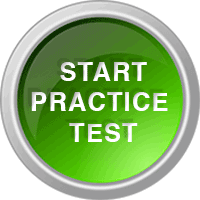 What does the ACCUPLACER Reading Placement test assess?
The Reading test evaluates knowledge in four broad categories.
The Information and Ideas section assesses a student's ability to closely read a passage, determine central themes and ideas. Students must draw reasonable, logical conclusions from what they've read. They will have to summarize the text, as well. This section focuses on the information in texts.
In Rhetoric, students are evaluated on their ability to analyze word choice, text structure, arguments, and more. How does the selection of words and phrases shape the meaning of a piece of text? What is the main, or most likely, the purpose of the text? Do claims or counterclaims use evidence to support the author's reasoning? This is all about the craft and structure of writing.
The Synthesis section explores analyzing multiple texts. How ought you to synthesize information and ideas?
In Vocabulary, students determine what words and phrases mean.
What else should I know about this test?
There are 20 questions on the Computer test and 40 on the "companion" form. The companion form is used when the test can't be administered online. It's also used for students with special accommodations.

The reading passages have either been commissioned for this exam or are from a previously published work. The readings are in two types of passages. Single passages utilize texts from a unified subject. Paired passages look at the same or closely related topics from different perspectives.

The genre of the reading passages are either literary (prose fiction or literary nonfiction) or informational (across a range of content areas). The content areas include careers/history/social studies; humanities; and science.

The length of reading passages varies. Very short reading passages are 75 to 100 words. Short passages are 150 to 300 words. Some 250 to 300 words are classified as medium passages. Any passage from 350 to 400 words is considered a long passage.

The reading passages are either narrative, informational/explanatory, or argument. Reading passages are anywhere from 75 to 400 words.

The exam itself tests skills from high school to first-year postsecondary. However, most of the passages reflect college or career-level readiness.
How long is the ACCUPLACER Reading test? In other words, how long do I to complete it?
This is not a timed test, so you have as much time as you need.
I'm interested in taking the test. How do I arrange it?
Talk to a representative in your college advising and counseling office. They can walk you through the process.
I'm going to college out of state. What do I do?
Talk to your college or university. They should be able to help you take the test at a local college, and they may even be able to arrange a proctor.
What type of identification do I need to take the ACCUPLACER Reading Placement test?
You're going to need a photo ID. Your college may ask you to bring other materials, so please check with them.
Will I receive a pass/fail mark?
No. These are not pass/fails tests. These tests are designed to assess how ready you are for college, so it's important to do the best you can.

College is an important investment in your future. You want to make sure you're prepared to not only take the test, but to succeed at the next education level. Before you even take the ACCUPLACER Reading Placement Test, you have to study for it. You have to know what to expect when taking the test. You have to know how to succeed.

Mometrix offers study guides and flashcards that can put you on the road to success. Mometrix professionals create guides that give students materials that are the best you can find. The study guides and flashcards are all easy to understand. We explain how to navigate the test, provide advice on how to approach questions, and warn of test-taking pitfalls all in a way that's very easy take in.

Don't take a risk at not being prepared. You've invested too much and come too far. With a college career looming, you need all of the help you can get. That's why Mometrix is here.
Upgrade your studying with our ACCUPLACER study guide and flashcards: