LSAT Test
Taking the Law School Admission Test (LSAT) is a requirement for people applying to American law schools. It is only given four times a year, and can only be taken at authorized testing centers. In addition to an unscored writing sample, there are five multiple-choice sections on the LSAT test. Two are in Logical Reasoning, one is in Analytical Reasoning, and one is in Reading Comprehension. One section is an unscored experimental section which can be in any of the three categories. Scores range from 120 – 180, with the median always being very close to 150. Doing well on the exam requires strong preparation. You can use the extensive library of LSAT test prep videos here on Mometrix Academy to make sure you're ready on test day.
LSAT Prep Course
LSAT Study Materials
Mometrix Academy is a completely free resource provided by Mometrix Test Preparation. If you find benefit from our efforts here, please consider buying one of our premium quality study guide or flashcard products to take your studying to the next level (just click one of the links below). Your purchase also helps us make even more great, free content for test-takers.
Want to Learn More About the LSAT Test? Visit Exampedia!
What to expect on the LSAT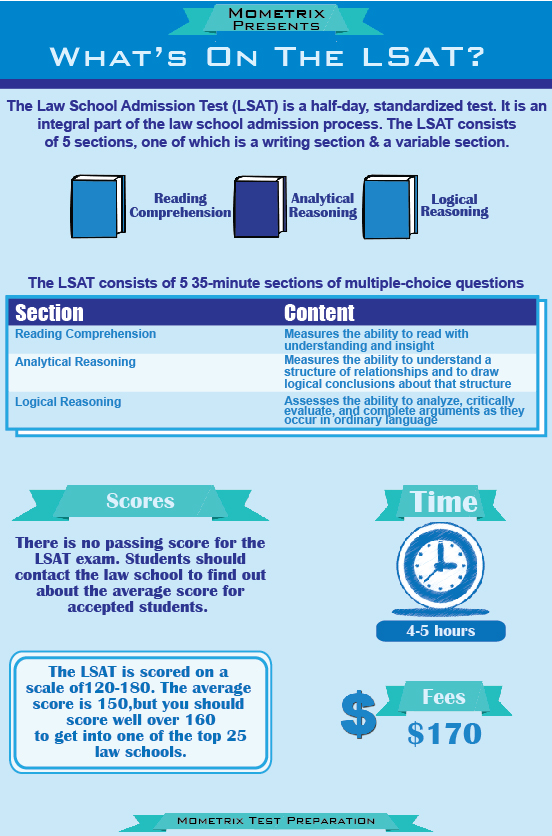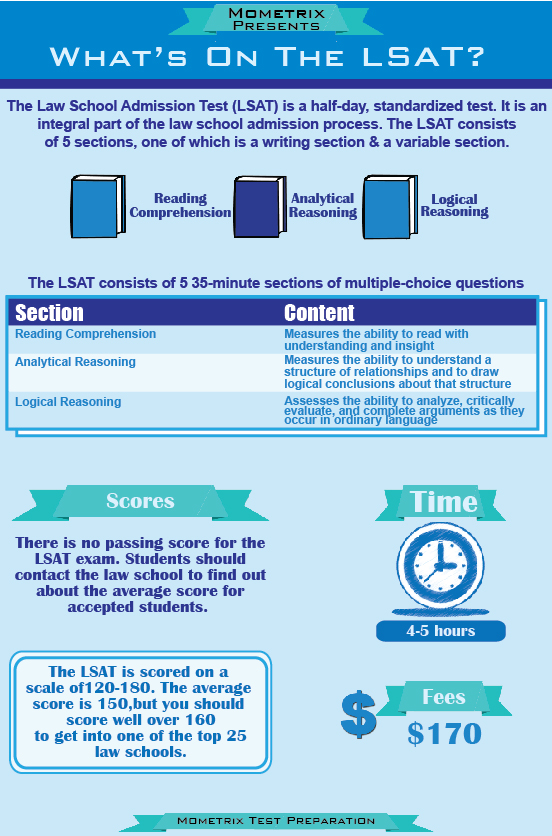 Provided by:
Mometrix Test Preparation
Last updated: 01/20/2016
Find us on Twitter: Follow @Mometrix