The CBEST test was developed to meet requirements of laws relating to credentialing and employment. It is used to assess and verify acceptable proficiency in reading, writing, and math skills in the English language. The CBEST test is not a measure of teaching skills or abilities. Instead, it measures more basic educational skills that are needed and used by professional staff members in schools that offer academic programs in kindergarten, grades one through twelve, and adult education.
Is the CBEST hard?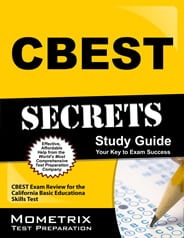 The CBEST is timed for 4 hours and consists of three sections: reading, math, and writing.
The CBEST exam contains 100 multiple-choice questions total.
The reading section contains 50 questions and assesses the test takers ability to comprehend information presented in written passages, tables, and graphs.
The math section of the CBEST exam also has 50 questions and requires the test taker to solve mathematical problems. Most of the questions are presented as word problems.
The writing section consists of two essays. The topics in the writing section assess the test taker's ability to write effectively.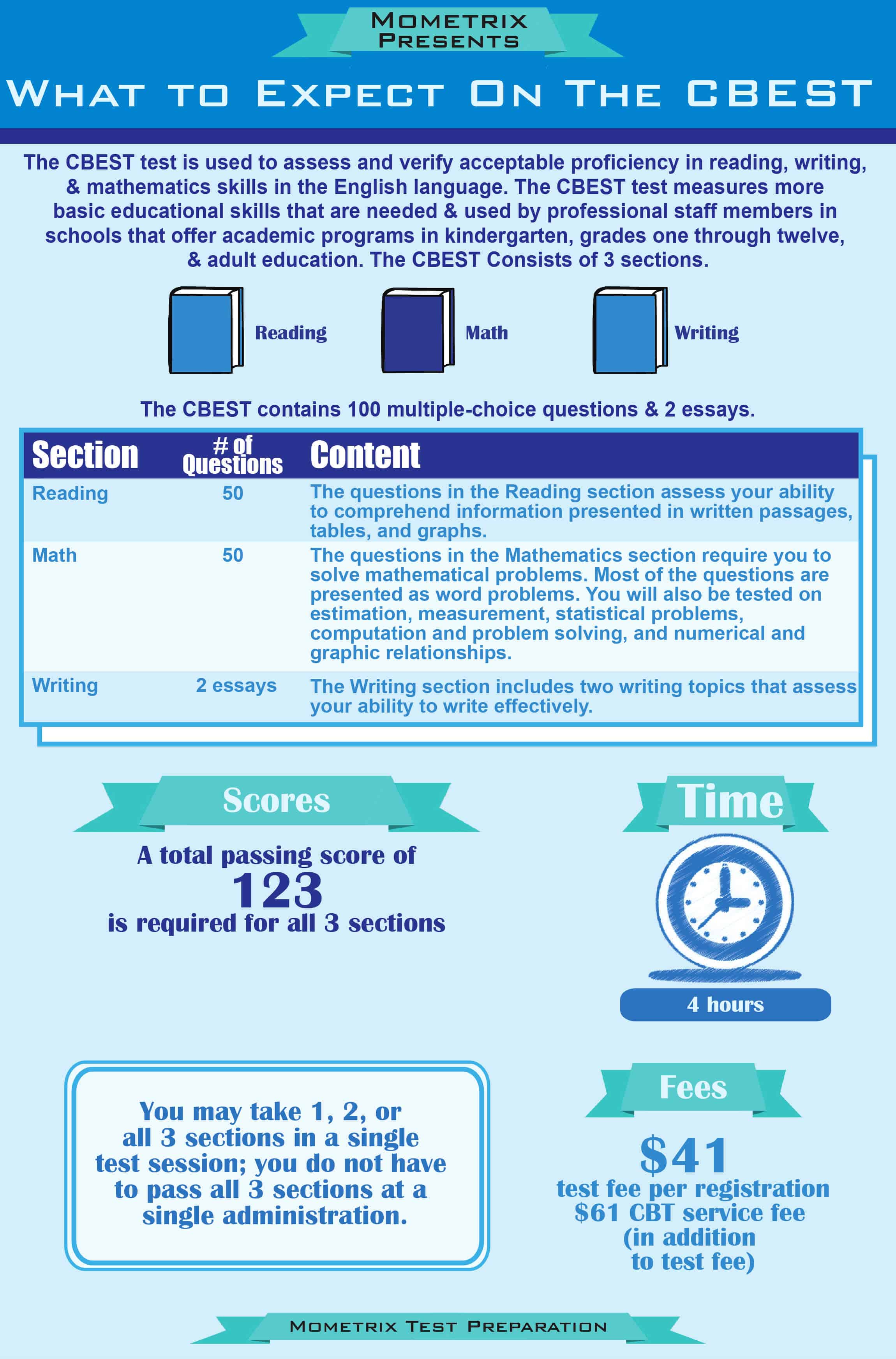 CBEST Scores
A total passing score of 123 is required for all three sections of the CBEST exam.  Each test section is scored on a range from 20 to 80 with 41 being considered as the minimum passing score. The test taker may take one, two, or all three sections of the CBEST test in a single session or may choose to take the sections separately. The test taker also does not have to pass all three sections at a single administration.
How Much Does the CBEST Exam Cost?
To take the CBEST exam, there is a $41 test fee per registration plus an additional $61 to cover the computer-based test registration.