The Praxis exam is required by many states around the country for entry-level teachers. This exam is based on which state you want to teach in along with which grade level or subject area you want to teach.
The Praxis exam measures your knowledge and skills in the specific grade level or subject area. The Praxis Elementary Education: Multiple Subjects exam is used to determine whether or not a candidate has the knowledge that is required to become an entry-level teacher in multiple subjects such as Reading and Language Arts, Mathematics, Social Studies, and Science.
Praxis II Elementary Education Practice Test
The Praxis Elementary Education: Multiple Subjects exam consists of 235 questions which take 4.25 hours to complete and costs $170 to register for the exam.
Official site: (link)
Praxis Test Prep: (link)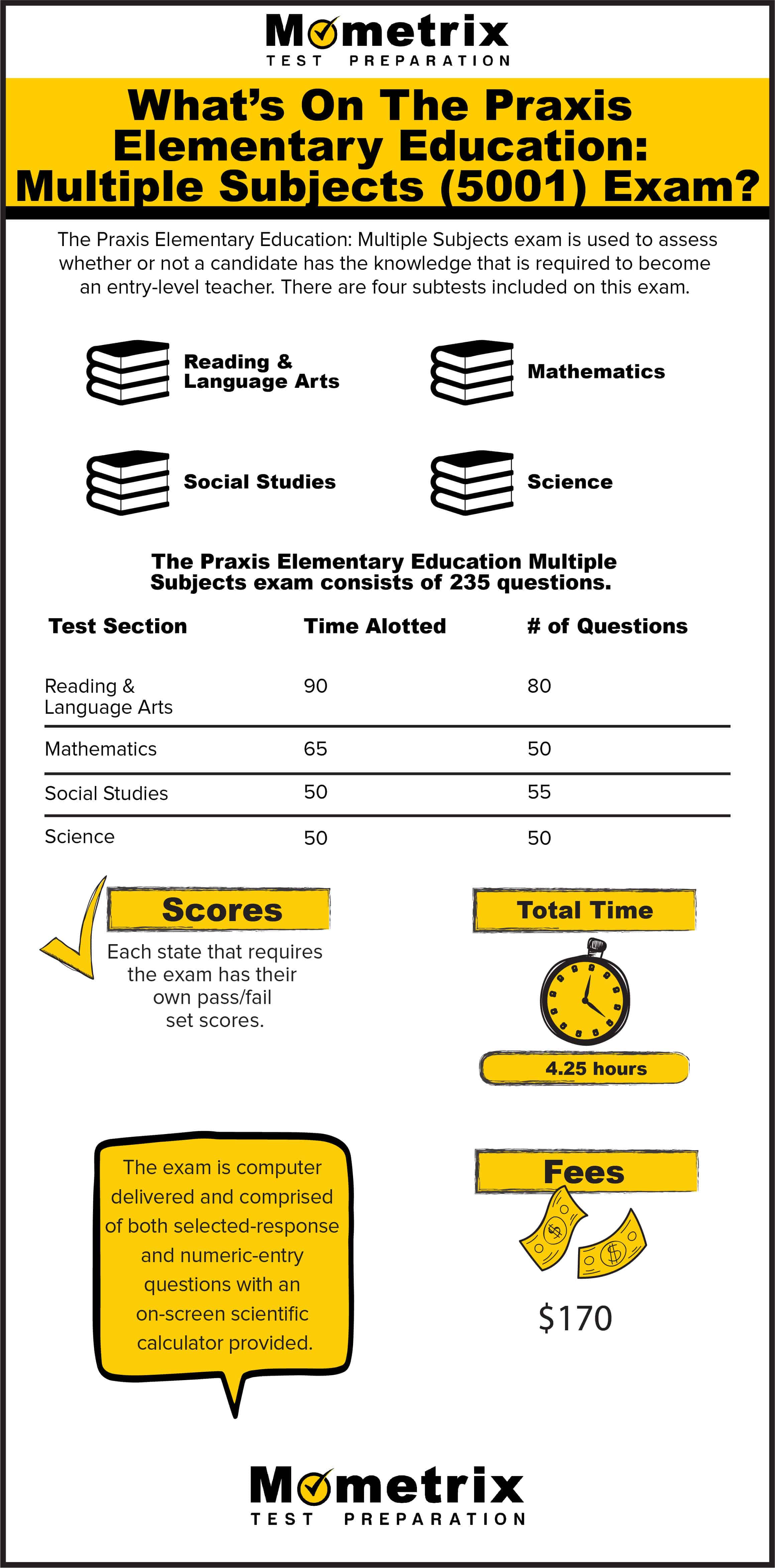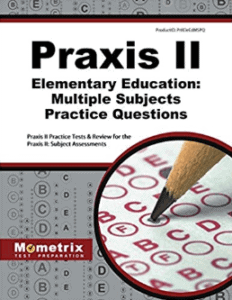 The Reading and Language Arts subtest is 90 minutes long and contains 80 questions. This section includes 38 questions covering Reading and 42 questions covering Writing, Speaking, and Language.
The Mathematics subtest has 50 questions and is timed for 65 minutes. This section of the exam covers Numbers and Operations which include 20 questions, Algebraic Thinking with 15 questions, and Geometry and Measurement, Data, Statistics and Probability that contains 15 questions.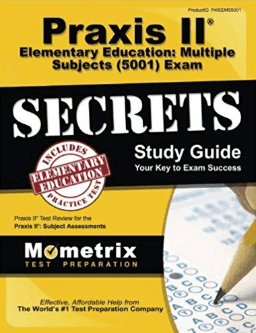 The Social Studies subtest contains 55 questions and is timed for 50 minutes. This subtest includes 25 questions regarding United States History, Government, and Citizenship, 16 questions over Geography, Anthropology, and Sociology, and 14 questions over World History and Economics.
The Science subtest contains 50 questions that are timed for 50 minutes. The Science subtest covers 16 questions of Earth Science, 17 questions of Life Science, and 17 questions of Physical Science.
Scores
Each state sets their own "passing" score for the Praxis exam.