The CNA Exam, also known as the Certified Nursing Assistant Certification Exam, is the test used to determine whether or not someone has the knowledge and aptitude to gain the CNA certification. This can be a daunting step in attaining the certification required to get a job as a nurse; however, this article should help describe what the certification exam should look like and what you can do to pass it. The certification exam is typically made up of two sections: the written portion and the practical exam.
This article will give more information on both sections and tips on how to pass each respective portion. It will also help with other information needed to become prepared to take your test. It will also provide you with resources to help with your studying as you prepare to take your certification examination. Hopefully, with the information provided, you can be well on your way to passing your Certified Nursing Assistant Certification Exam.
CNA Testing
The first portion of the certification exam will be the written portion. This will consist of 60 questions that will test your knowledge of procedure and information related to the nursing setting. This test normally consists of five different sections. These sections are Role of the Nurse Aide, Promotion of Safety, Promotion of Function and Health of Residents, Basic Nursing Care Provided by the Nursing Aide, and Providing Specialized Care for Residents With Changes in Health.
The Role of the Nurse Aide section will typically consist of eleven questions. Similarly, the Promotion of Safety section will also usually be around eleven questions. The Promotion of Function and Health of Residents section is around fourteen questions. The Basic Nursing Care Provided by the Nursing Aide section will contain sixteen questions. The Providing Specialized Care for Residents With Changes in Health section makes up the rest of the eight questions. You will have 90 minutes to complete all five sections of the CNA testing. For a more in-depth look at the type of questions, please visit mometrix.com.
The next section of the Certified Nursing Assistant Certification Exam is the Clinical Skills Test or the CST. This is often seen as the most difficult portion of the test and is often the reason for most applicants' failure. The test is typically administered by one or two professionally trained nurses, who will have the applicant perform a minimum of 5 important CNA skill sets that will be required in the field. These skill sets can include things such as hand washing, measuring body temperature, pulse measuring, partial bed bathing, catheter application, measuring respiration, measuring blood pressure, dental care, patient positions, making an occupied bed, gait-transfer belt use, and moving a patient from the bed to the stretcher. The CNA skills test is typically around 35-45 minutes. It is important to remember that it will be graded on not only on knowledge and ability to follow procedures but on demeanor as well.
Even though you may display the correct skills while performing the procedures, if you look panicked, your patient will as well. Another thing you should remember to be adequately prepared is that you will be tested on up to 30 different critical skills. This means that you will need to learn all 30 of them; however, learning these alone may not be enough. It is also pivotal that you practice the skills you learn. If you do not practice what you are learning your skills will not appear developed; thus, causing you to look like an amateur even though you have taken the time to develop the knowledge.
Practicing can be done in many different ways. It is suggested that you try to get extra experience by working in a lab or interning somewhere these skills can be developed; alternatively, if you are not able to do so, you can ask a friend to assist you by pretending to be a patient. You can also ask a nursing colleague to watch you and give you conductive criticism. If you have no one to criticize you, pretending that a test administer is watching you can be conducive to your skills development as well.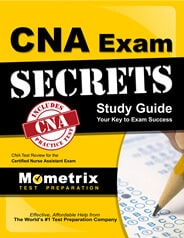 During the examination, it is also recommended that you be sure to follow all the steps as instructed. This includes the steps easily over-looked such as washing your hands thoroughly. These small steps are often the causations of failure as they are easy to forget or because of you doing them in a previous exercise you feel that it is not necessary a second time. It is important to remember that it is always necessary, every time. Also upon the start of any exercise, make sure that you understand every instruction clearly. If you are unsure or confused about any portion of the instructions, make sure to ask the proctor to clarify the instructions to prevent any error.
Another tip to passing is to ensure that all the equipment and materials you need are provided for the exercise. If the materials or equipment are not provided, you need to ask the test administrator to provide what is needed to perform the exercise safely and efficiently. Remember to follow all safety and sanitation codes to the letter as any mistake among these two things will result in an immediate failure.
While all this information is universally relevant, it is essential to remember that each state may perform the Certified Nursing Assistant Certification Exam differently. Even though you may attain your certification in one state does not mean that it will carry over to another state. Even though 24 different states and the District of Columbia are in use of the National Nurse Aide Assessment Program, or NNAAP, maintained by the National Council of State Boards of Nursing (NCSBN), states are allowed to use their own CNA certification exams if they so choose. Tests will still typically take place at Prometric Testing Centers.
Hopefully, this article was able to provide you with a better understanding of the Certified Nursing Assistant Certification Exam and allow you to become better prepared for your exam. For further instruction and access to materials such as study guides, flashcards, and practice tests please visit mometrix.com.
CNA Certification Resources
1. CNA Exam Secrets Study Guide: CNA Test Review for the Certified Nurse Assistant Exam (link)
2. CNA Testing Organization (link)
3. CNA Online Preparation Course (link)