– As of May 2018, there were roughly 257,210 employed EMTs.
– More than 123,330 EMTs are employed in other ambulatory health care services.
– The state of California has the highest rate of employed EMTs at 21,430.
– EMTs treat nearly 20 million patients per year in the United States.
EMTs are in high demand. The employment of EMTs is projected to grow 7 percent from 2020 to 2028, according to the Bureau of Labor Statistics. And because of this growth, many people might begin to consider a career in emergency medicine.
Being an EMT can be a stressful but rewarding career. As a first responder, you'll be dispatched to the scene of an emergency which can include anything from someone having a serious heart attack to a fire. You never know what your day will bring you.
If you're thinking about becoming an EMT, it's important to know and understand the job requirements and description of the job duties that you will be performing.
What is an EMT?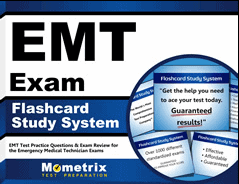 An EMT is an emergency medical technician, which is considered to be an entry-level emergency responder position. They are trained to provide medical care for sick or injured people in an emergency situation. EMTs are trained to provide basic emergency medical care and transportation services.
What are the Responsibilities of an EMT?
EMTs provide an important and vital role while providing quick, on-the-scene medical care to sick or injured people and transport them to the hospital for care. EMTs can often be the difference between life and death for some patients.
Common duties of an EMT include:
Respond to 911 calls for emergency assistance
Assess patient injuries and evaluate patient
Quickly determine a treatment plan
Relaying important medical information about patients to medical staff after transport
Provide medical aid such as CPR, AED, prevent spinal damage, ventilate, control severe bleeding, bandaging wounds, etc to stabilize the patient
Clean equipment
Check and replace used and damaged supplies
Perform physical exams such as checking vital signs
Treat minor wounds such as cuts and burns
Administer medications
Transfer patients in and out of ambulances using backboards and gurneys
Comfort and reassure patients in distress
Communicate with the receiving physicians about patients status and treatments they administered
Skills Required for EMTs:
Excellent communication skills
Problem-solving skills
Physical strength
Listening skills
Interpersonal skills
Compassion
Must be able to multi-task
Calm under pressure
EMT Work Environment
EMTs spend a lot of their time driving and riding in ambulances as well as giving medical treatments in their ambulances. Working as an EMT means that you'll never know what to expect day to day. EMTs regularly encounter life-or-death situations and may be put in dangerous conditions while they are responding to an emergency. An EMT will work at any location and in any type of weather.
Working as an EMT means that you'll usually be working full time. EMTs may work eight or 10-hour shifts, or even 12-hour shifts. EMTs could also work night and weekends or even a rotating schedule.
How to Become an EMT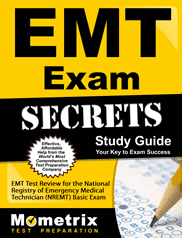 On top of needing to be a people person and being able to remain calm in hectic situations, you'll also need to have a high school diploma or a GED in order to become an EMT.
Meet the Basic EMT Requirements
Be 18 or older
Pass a background check
Take a CPR certification class
Get Trained as an EMT
An EMT training program takes between 120 and 150 hours to complete and may take between 1 to 2 years. Many community colleges offer an EMT program.
Get Certified as an EMT
Anyone that has taken the training to become an EMT will need to take the EMT certification exam to become a certified EMT and to begin working. The National Registry of Emergency Medical Technicians (NREMT) administers this exam in coordination with state-certified organizations.
The EMT-Basic certification includes a written test and a skills analysis. The written portion of the exam covers EMT procedures. The skill analysis portion ensures that the candidate can physically perform EMT job duties.
How Much Does an EMT Make?
According to BLS.gov, as of 2019, an EMT is paid roughly an average of $34,400 per year which is about $17.02 per hour. The lowest 10% of EMTs make less than $23,490 while the highest 10% earned more than $59,860. The top-paying industry for an EMT is in Management, Scientific, and Technical Consulting Services with annual earnings of $59,580.
What is the Job Growth for an EMT?
According to BLS.gov, the job growth for an EMT will grow 7% through 2028.
EMT Certification: The Definitive Guide
EMT Pay – EMT Employment and Wages
The total employment for EMTs across the United States is 260,600. The average hourly wage is $18.67 making the average annual wage $38,830.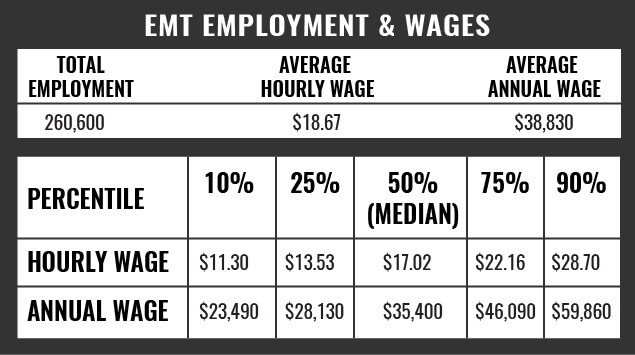 Bottom 10%:
Average Hourly Wage: $11.30
Average Annual Wage: $23,590
25%:
Average Hourly Wage: $13.53
Average Annual Wage: $28,130
50%:
Average Hourly Wage: $17.02
Average Annual Wage: $35,400
75%:
Average Hourly Wage: $22.16
Average Annual Wage: $46,090
Top 90%:
Average Hourly Wage: $28.78
Average Annual Wage: $59,860
Industries With the Highest Levels of EMT Employment

Other Ambulatory Health Care Services
122,910 total EMTs employed with 39.68% of employment in the industry
Average annual wage of $35,670 with an average hourly wage of $17.15
General Medical and Surgical Hospitals
47,990 total EMTs employed with 0.86% of employment in the industry
Average annual wage of $39,760 with an average hourly wage of $19.12
Other Support Services
2,510 total EMTs employed with 0.76% of employment in the industry
Average annual wage of $36,150 with an average hourly wage of $17.38
Outpatient Care Centers
2.060 total EMTs employed with 0.22% of employment in the industry
Average annual wage of $45,310 with an average hourly wage of $21.48
Offices of Physicians
2,060 total EMTs employed with 0.08% of employment in the industry
Average annual wage of $44,680 with an average hourly wage of $21.48
Areas With Highest Concentration of EMT Employment

Other Ambulatory Health Care Services
122,910 total EMTs employed with 39.68% of employment in the industry
Average annual wage of $35,670 with an average hourly wage of $17.15
General Medical and Surgical Hospitals
47,990 total EMTs employed with 0.86% of employment in the industry
Average annual wage of $39,760 with an average hourly wage of $19.12
Other Transit and Ground Passenger Transportation
2,510 total EMTs employed with 0.76% of employment in the industry
Average annual wage of $31,470 with an average hourly wage of $15.13
Other Support Services
2,510 total EMTs employed with 0.76% of employment in the industry
Average annual wage of $36,150 with an average hourly wage of $17.38
Amusement Parks and Arcades
700 total EMTs employed with 0.32% of employment in the industry
Average annual wage of $36,770 with an average hourly wage of $17.68
Top Paying Areas for EMTs

Management, Scientific, and Technical Consulting Services
8 total employment
Average annual wage of $59,580 with a $28.64 hourly wage
Medical and Diagnostic Laboratories
8 total employment
Average annual wage of $50,680 with a $24.37 hourly wage
Nonscheduled Air Transportation
40 / 0.08% total employment
Average annual wage of $50,270 with a $24.17 hourly wage
Chemical Manufacturing
40 / 0.01% total employment
Average annual wage of $48,870 with a $23.50 hourly wage
Other Professional, Scientific, and Technical Services
30 total employment
Average annual wage of $46,950 with a $22.57 hourly wage
States with Highest EMT Employment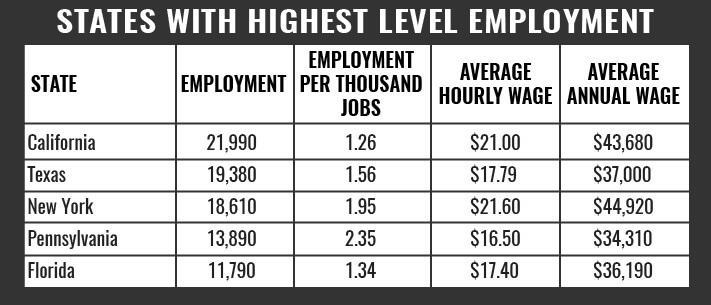 California
21,990 / 1.26% total employment
Average annual wage $43,680 / $21.00 hourly wage
Texas
19,380 / 1.56% total employment
Average annual wage $38,000 / $17.799 hourly wage
New York
18,610 / 1.95% total employment
Average annual wage $44,920 / $21.60 hourly wage
Pennsylvania
13,890 / 2.35% total employment
Average annual wage $34,310 / $16.50 hourly wage
California
13,890 / 1.26% total employment
Average annual wage $43,680 / $21.00 hourly wage
Florida
11,790 / 1.34% total employment
Average annual wage $36,190 / $17.40 hourly wage