– A scaled score of 300 is required to pass the CPP exam.
– Passing or failing the examination is based on the number of questions answered correctly, so it is to your benefit to answer all questions.
The CPP certification exam is for those who are payroll professionals that tests your knowledge of federal statutes, regulations, and taxes related to payroll preparation. While the CPP certification can be a step up in your career, the exam can be daunting. But before you start preparing for the CPP, take a look at a few tips that can help you pass the CPP exam.
1. Understand the CPP Exam Outline
One of the best ways to study for the CPP certification is to understand the exam outline. Understanding the exam outline will help you understand more of what you will expect on the exam as well as understanding more of the details and the format of the exam.
Here's what you need to know about the CPP Certification exam:
• The CPP exam takes 4 hours to complete.
• The exam consists of 190 multiple-choice questions, 25 of which are pre-test questions and do not count towards the final score.
• Each question has 4 answer choices with only 1 being correct.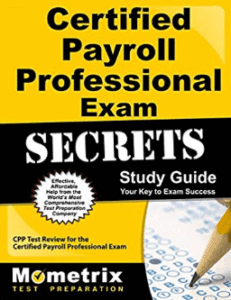 2. CPP Study Guide
Along with understanding the exam outline, a study guide created especially for the CPP is a great way to prepare for the exam. Using a study guide to prepare for the CPP will allow you to brush up on key concepts that you may have questions about. Using a study guide will also allow you to dig deeper into the content of the exam.
3. Rely on Your Experience
There are certain requirements for candidates to be able to register and take the CPP exam, and because of this, the CPP exam is practice-based. This means that even though you have taken a course or ready the CPP Study Guide, you'll need to rely on the experience and knowledge that you already have. You should already have experience and understanding of key concepts and terminology that are relevant to payroll.
4. Read Carefully
It's easy to get ahead of yourself and skim through the questions quickly. Instead of skimming, try to pace yourself and take the time to read through every question and each answer that is available for that question. Taking the time to carefully read each question will allow you to find any details that could help you in choosing the correct answer.
5. CPP Practice Test
There are several benefits to taking a practice test when you're preparing for the CPP certification exam. One benefit is that you will experience what it will be like to take the actual exam. You'll also be able to figure out which areas of the exam that you will need more work on. When you're ready to take a practice test, check out our CPP Practice Test on our Academy page!
6. Answer All of the Questions
Your final score for the CPP exam is based on the number of questions you have answered correctly. Because of this, it's in your best interest to answer all of the questions on the exam. It's better to leave an answer that you think might be correct rather than leaving the answer blank. This will give you a shot at getting the answer correct.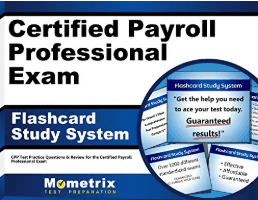 7. CPP Flashcards
Flashcards are a handy way of preparing for the CPP exam; they're easily portable and small enough to fit in a bag. You can take them out basically anywhere and study. Using flashcards to prepare for an exam is also a great way to help you remember key concepts and details that you'll need to know for the exam. They help you to remember valuable information without the need for cramming.
8. It's Okay to Guess
It's important to make sure that you answer all of the questions on the CPP exam because your score is composed of the number of questions you answered correctly. But, there may be a question or two that you might get stuck on. If this happens, that's okay, because it's okay to guess on the CPP exam. Answer the question the best to your ability and try not to linger on that same question. Guessing the answer will give you at least a 25% chance of choosing the right one.
9. Check Your Answers
The CPP exam is a timed exam which means that you'll need to pace yourself when answering the questions. However, if you find that you have completed the test with time left over, go back and check your answers as well as re-check your calculations. Each calculation question will have incorrect answers that can be found using an incorrect calculation method. Write down the steps you took to find the answer, and make sure that each step is correct.
If you need more information about the CPP Certification, visit the American Payroll Association website: https://www.americanpayroll.org/education-certification/certification/certified-payroll-professional-(cpp)cpp)