TExES Principal Practice Test (068)
The TExES Principal Exam is used in the state of Texas to ensure entry-level principal and assistant principal candidates are qualified to serve in this capacity. It is a computer-administered exam that includes 120 multiple-choice questions, with a time allotment of five hours.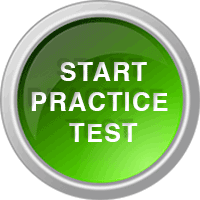 The questions on the exam relate to grade levels from early childhood education to 12th grade. Additionally, there is a set of questions that relate to the Texas Academic Performance Report. A passing score is 240 or greater.
If you require special accommodations, this request must be made prior to the day of the exam.
What are the domains covered on the exam? What is the percentage of multiple-choice questions for each domain?
The three domains assessed are School Community Leadership, Instructional Leadership, and Administrative Leadership. Under each domain, is a set of competencies that are tested.
School Community Leadership – 33%
Competency 001: Principal shapes campus culture by promoting a vision of learning that is upheld by the school community.
Competency 002: Principal has the ability to communicate and work with the school community to meet the needs of all and promote student success.
Competency 003: Principal behaves in a manner that is truthful, fair, ethical, and legal.
Instructional Leadership – 44%
Competency 004: Principal has the ability to ensure the curriculum and strategic plans improve teaching and learning. Additionally, encourage the use of proper assessments to measure student performance.
Competency 005: Principal has the ability to sponsor a school program and campus culture that benefits student learning and staff professional development.
Competency 006: Principal has the ability to develop a system that helps with the improvement of staff performance, while adhering to legal requirements of personnel management.
Competency 007: Principal has the ability to guarantee an effective learning atmosphere, using organizational, decision-making, and problem-solving skills.
Administrative Leadership – 23%
Competency 008: Principal uses leadership ideologies for effective budgeting, personnel, resource, and technology utilization.
Competency 009: Principal has the ability to use management and leadership skills to ensure a safe and operational learning environment.
TExES Principal Exam (Review Session)
TExES Principal Exam (Review Session)
How do I register for the exam?
When you register online, you will be required to input your first and last name, birthday, and TEA ID number. You will also be allowed to select the site at which you'd like to take the exam. The site name and address will be printed on your admission ticket.
Once registration is complete, be sure to print your admission ticket. You will need to take this with you on the day of the exam.
What is the cost of the exam?
The cost of TExES Principal Exam is $131.
What are the testing dates and locations?
TExES Principal (068) Exam is offered year-round, at various sites in Texas.
What should I do the day of the exam?
Bring a valid photo ID and admission ticket.
You are prohibited from bringing personal items such as a jacket, backpack, or cell phone.
What happens after I take the exam?
Your test results will be available within a week of the date you took the exam.
What happens if I don't pass the exam?
You must wait at least 45 days from the day you took the test to attempt it again.
You are allowed up to 5 attempts at the exam. If you do not pass by the 5th time, you must consult with the State Board for Educator Certification to inquire about a waiver of this limitation.
Studying is more than cramming information in order to pass an exam, it's about implementing a study plan that is comprehensive and effective. Doing so can help enable you understand the material and be successful when using this knowledge to perform your job.
Understanding the importance of this, Mometrix has created a study guide that includes video tutorials, designed to help you triumph over the TExES Principal Exam.
Knowledge of the critical concepts of the exam can easily be acquired by pairing our study guide with our flashcards.
Get studying today!
TExES Principal Study Guide
Mometrix Academy is a completely free resource provided by Mometrix Test Preparation. If you find benefit from our efforts here, check out our premium quality TExES Principal study guide to take your studying to the next level. Just click the TExES Principal study guide link below. Your purchase also helps us make even more great, free content for test-takers.
TExES Exam – Home
Provided by:
Mometrix Test Preparation
Last updated: 12/21/2018