NYSTCE EAS Educating All Students Test Practice Test
To ensure that all New York state teachers have the necessary skill level to teach the diverse population of students in the state, the New York State Board of Education created the New York State Teacher Certification Examinations (NYSTCE) as the final step in teacher certification. This examination is part of a series of tests offered by the State Board of Education, where teachers can be certified in a particular area of study or in preparation to serve in administration or another educational role. The NYSTCE Educating All Students Exam is designed for educators to meet the educational needs of students with a broad range of backgrounds and needs.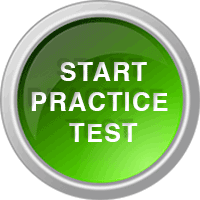 NYSTCE Educating All Students (EAS) Practice Test
NYSTCE Educating All Students (EAS) Practice Test
Teachers need to know the legal, ethical, and professional responsibilities in education-related interactions with students, parents, guardians, and others within the school community. New York educators should understand the importance of parent involvement in support of student learning. This is a computer-based test that allows you 2 hours and 15 minutes to complete all the questions and submit your answers. Plan your studies for 40 selected response questions, which make up 70% of the test material and 3 constructed-response questions which make up the other 30% of the test. The New York State Board of Education requires you to obtain a score of 520 to pass your test and achieve your certification.
Mometrix has designed the NYSTCE Educating All Students Study Guide which is a comprehensive study guide that will prepare you for all areas of this test. After thoroughly studying the material, test your knowledge using the NYSTCE Educating All Students Practice Test. Many students who need to take the same tests enjoy forming a study group so they can study together. Plan your studies to cover the topics of Diverse Student Populations, English Language Learners, Students with Disabilities and Other Special Learning Needs, Teacher Responsibilities, and School-Home Relationships. Be sure to register for your test and plan to take it when you have plenty of time and won't feel rushed. Bring proper identification with you and be sure to read the official testing center rules.
NYSTCE EAS Educating All Students Test Study Guide
Mometrix Academy is a completely free EAS test resource provided by Mometrix Test Preparation. If you find benefit from our efforts here, check out our premium quality NYSTCE EAS Educating All Students Test study guide to take your studying to the next level. Just click the NYSTCE EAS study guide link below. Your purchase also helps us make even more great, free content for test-takers.