MBLEx Practice Test
The Massage and Bodywork Licensing Examination (MBLEx) is regulated by the Federation of State Massage Therapy Boards, or FSMTB, and administered via Pearson VUE. The MBLEx is an entry-level licensure exam administered in 46 jurisdictions nationwide, including Washington, D.C., the U.S. Virgin Islands, and Puerto Rico. Passing the MBLEx is one of multiple necessary steps toward earning your state licensure in massage therapy. Make sure to check with your state board to ensure you meet all necessary criteria to become a licensed massage therapist.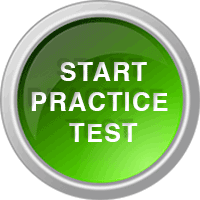 What are the eligibility requirements to take the Massage and Bodywork Licensing Examination (MBLEx)?
In order to sit for the MBLEx test, you must be able to demonstrate either enrollment in an approved massage prep program, or successful completion of an approved massage therapy program. Approved programs are recognized by the state boards under which the schools operate, and cover MBLEx subject area content as presented in the MBLEx Content Outline. Your educational program must provide documentation to FSMTB; you cannot send transcripts on your own. You may apply online to take the MBLEx, after which the FSMTB will provide authorization to sit for the test via email. You can then schedule your test date online or over the phone, and an appointment confirmation will be emailed to you. You must take the test within 90 days of approval to test. The fee to sit for the MBLEx is $195.
What does the MBLEx cover? How many questions are on the MBLEx?
The MBLEx consists of 100 computer-adaptive questions. This means that as you answer each question correctly, the difficulty of the next question increases. This adaptation continues until a question is answered incorrectly, and then the process begins again. Just keep in mind that the test is customized to you, so try to answer each consecutive question to the best of your ability. The content outline below contains subject areas, potential topics, and weights per section.
Anatomy and physiology, 11%

System structure, system function, tissue injury and repair, and energetic anatomy concepts

Kinesiology, 12%

Components and muscle characteristics, muscle contractions, proprioceptors, muscle actions and attachments, joint function, and range of motion

Pathology, areas of caution, contraindications, special populations, 14%

Pathologies overview, contraindications, areas of caution, special populations, and medication classes

Benefits, physiological effects of soft tissue manipulation techniques, 15%

Identification of physiological effects, psychological effects and benefits of touch, soft tissue manipulation and techniques, hot/cold applications, and overview of massage modalities

Client assessment, treatment planning, and reassessment, 17%

Massage session organization, client consultation and evaluation, collection of written data, visual and palpation assessment, range of motion, clinical reasoning, client treatment goals, and treatment strategy formulation

Boundaries, ethics, laws, and regulations, 16%

Ethical behavior, professional boundaries, therapeutic relationship, dual relationships, sexual misconduct, laws and regulations, scope of practice, communication, confidentiality, and principles

Professional practice guidelines, 15%

Safe and proper use of equipment, hygiene, cleanliness and sanitation, safety, therapist care, draping, business practices, and business and healthcare terminology
MBLEx Practice Exam
Test Preparation
Now that you have a good understanding of the eligibility requirements, content, and structure of the MBLEx, it's time to begin preparing. The best way to ensure you do your best on the MBLEx and, ultimately, earn the license you've been working so hard to earn, is to prepare using the most comprehensive test preparation materials on the market. Mometrix Test Preparation has everything you need in the MBLEX Secrets study guide. In the MBLEX Secrets study guide, you get authentic MBLEx material, along with expert tips and tricks designed to help you reduce stress, recall information, and perform your best on the MBLEx. In addition to the MBLEX Secrets study guide, Mometrix Test Preparation has constructed a complete MBLEx Practice Test and a comprehensive set of MBLEx Flashcards. Read the MBLEX Secrets study guide, evaluate your knowledge using the MBLEx Practice Test and MBLEx Flashcards, and take the next step toward becoming a licensed massage therapist.
MBLEx Study Guide
Mometrix Academy is a completely free MBLEx exam resource provided by Mometrix Test Preparation. If you find benefit from our efforts here, check out our premium quality MBLEx study guide to take your studying to the next level. Just click the MBLEx study guide link below. Your purchase also helps us make even more great, free massage exam content for test-takers.
MBLEx Study Guide
MBLEx Flashcards
Learn more about the Mometrix MBLEx Secrets Study Guide.