HSPT Verbal Skills Review Course
HSPT Verbal Skills Study Guide
60 multiple choice questions at 16 minutes timed test using a #2 pencil
This section is part of the "cognitive skills" testing portion and will measure your performance in language, reading and areas within social studies. Its main purpose is to test how well you perform tasks related to using words. Hence, verbal skills is further broken down into the following subsections:
Analogy – 11 items; in this section you want to determine how two words are related.
Logic– 12 items; you will be given three statements. It is your job to determine if the third statement is true, false, or uncertain based on the truth of the first two statements.
Verbal Classification – 16 items; you will be given four answers and asked to identify which one of the four that does not belong with the others.
Synonyms – 11 items; tests your knowledge of vocabulary, specifically a word or pair of words that means exactly or nearly the same.
Antonyms – 10 items; also tests your knowledge of vocabulary. You will look for words or word pairs that are opposite in meaning.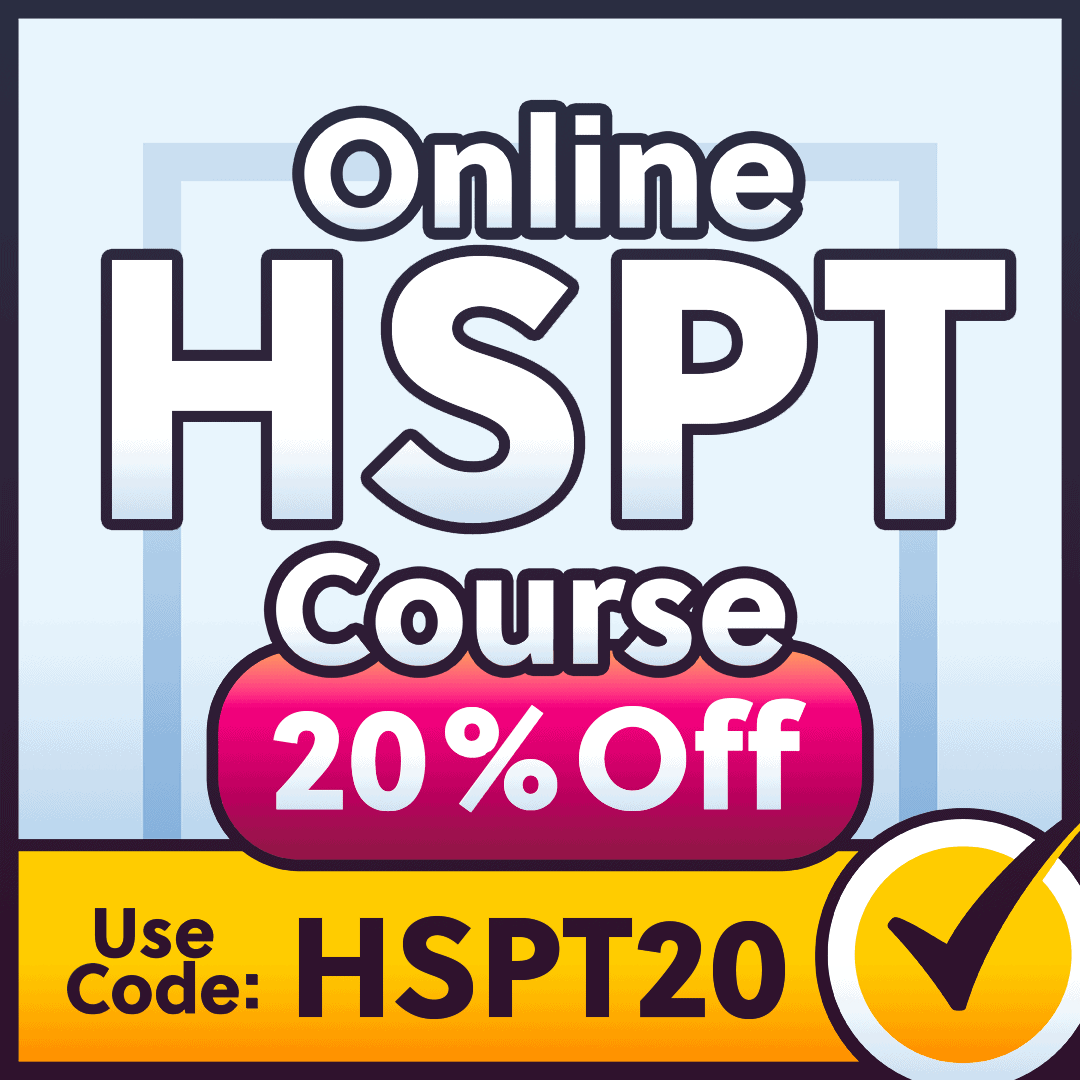 Check Out Mometrix's HSPT Verbal Skills Study Guide
Get practice questions, video tutorials, and detailed study lessons
Get Your Study Guide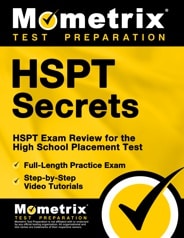 HSPT Test Online Prep Course
If you want to be fully prepared, Mometrix offers an online HSPT Prep Course. The course is designed to provide you with any and every resource you might want while studying. The HSPT Course includes:
50 Lessons Covering all the Topics
1,450+ HSPT Practice Questions
Over 100 Video Tutorials
More than 350 Electronic Flashcards
Money-back Guarantee
Free Mobile Access
and More!
The HSPT Prep Course is designed to help any learner get everything they need to prepare for their HSPT exam; click below to check it out.