HSPT Reading Comprehension Review Course
HSPT Reading Comprehension Study Guide
62 multiple choice questions @ 25 minutes timed test using a #2 pencil
This part of the test will focus on all aspects of reading. You can expect to see questions pertaining to recalling main ideas of passages (comprehension) as well as recalling details and understanding vocabulary.
Comprehension – 40 items; the following will be tested in this section: vocabulary in context, literal comprehension (details and cause/effect), inferential comprehension (main idea or title, drawing conclusions, reasoning, implied characteristics), critical comprehension (author purpose, compare/contrast, author's qualifications, predictions and fact vs. fiction). Try to focus on opening and closing sentences of each paragraph to comprehend the main idea. Pay attention to key words and use context clues. As you go through the questions, consider eliminating the answers that do not relate so that you can focus on remaining possible choices. This will help in managing your time.
Vocabulary – 22 items; you want to grasp meaning from context and understand multi-meaning words. So, when studying for this section of the test practice developing word awareness. Use context clues and word parts (prefixes, suffixes and root words). Try to keep a dictionary handy. Make studying words and meanings fun by playing word games.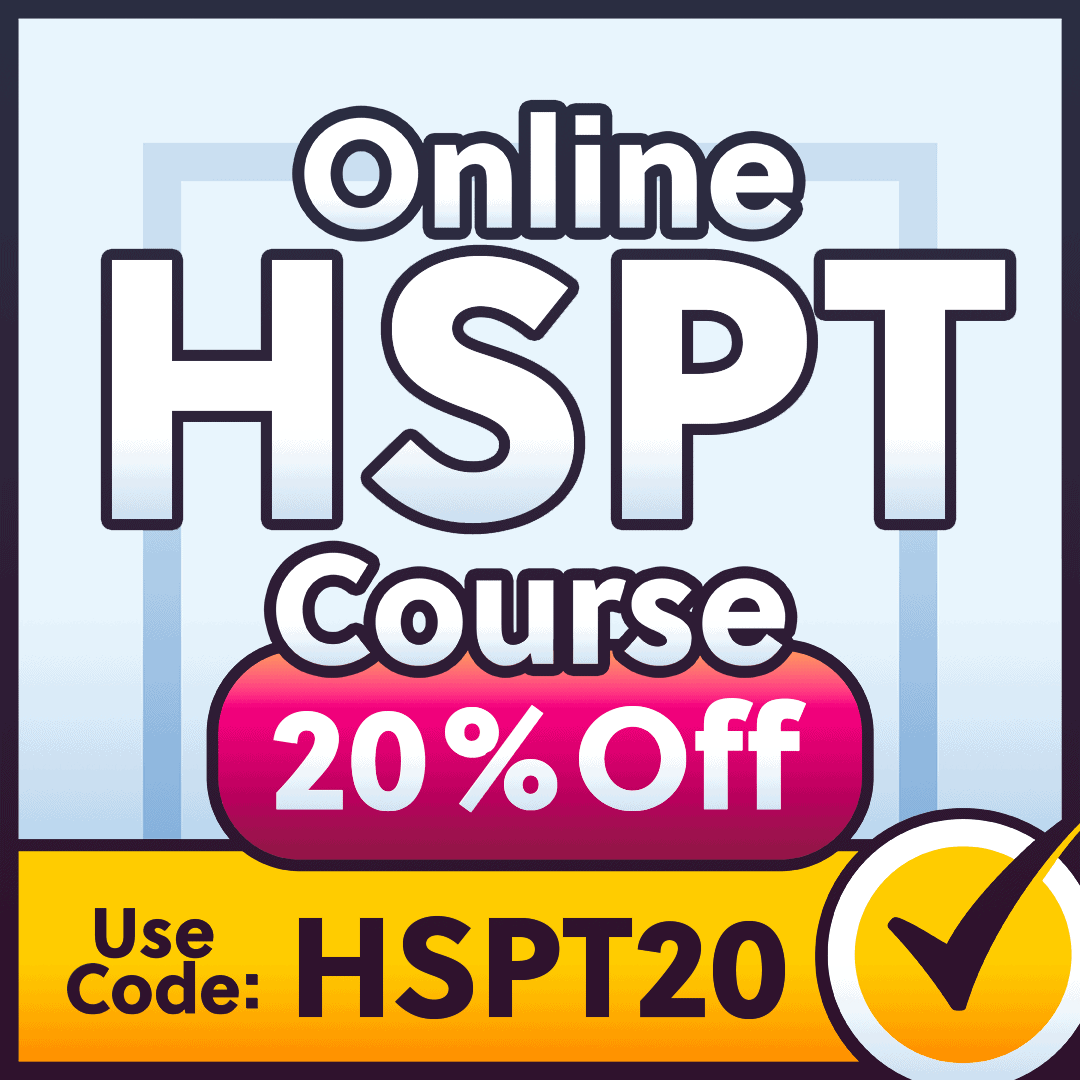 Check Out Mometrix's HSPT Study Guide
Get practice questions, video tutorials, and detailed study lessons
Get Your Study Guide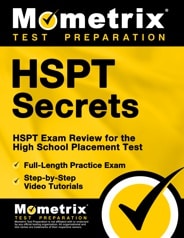 HSPT Test Online Prep Course
If you want to be fully prepared, Mometrix offers an online HSPT Prep Course. The course is designed to provide you with any and every resource you might want while studying. The HSPT Course includes:
50 Lessons Covering all the Topics
1,450+ HSPT Practice Questions
Over 100 Video Tutorials
More than 350 Electronic Flashcards
Money-back Guarantee
Free Mobile Access
and More!
The HSPT Prep Course is designed to help any learner get everything they need to prepare for their HSPT exam; click below to check it out.