HSPT Language Review Course
HSPT Test Prep Language Study Guide
60 multiple choice questions @ 25 minutes timed test using a #2 pencil
This section of the test will measure your knowledge of grammar and writing mechanics by testing you in the following categories: punctuation, capitalization, spelling, usage and composition.
Punctuation – 11 items; you will be asked to identify punctuation errors. Remember, punctuation is what we use to build sentences. It is made up of signs and symbols that show us how to read these sentences. Commonly used punctuation includes the period, comma, semicolon, colon, question mark, exclamation point, dash, hyphen, quotation marks, brackets, parentheses, apostrophe, quotation marks and ellipsis.
Capitalization – 3 items; we capitalize the first word of a sentence, titles and proper nouns. In this section, you will be asked to identify the capitalization error. Keep in mind, there may not be an error so read carefully.
Spelling – 10 items; try to remember basic spelling rules you learned in class such as "i before e, except after c". When studying, keep a dictionary handy for reference (remember you will not be allowed to use one during the test). Also, make sure you understand prefixes and suffixes.
Usage – 26 items; this section will ask you to identify correct and incorrect usage of words including nouns/pronouns, verbs/adjectives/adverbs and other parts of speech. Make sure to study the parts of speech and to be able to identify each so that you are familiar with this portion of the language test.
Composition – 10 items; will test your knowledge in formulating and communicating written language. Applying all the rules of the above language subsections will be very helpful in successfully answering composition questions.

Check Out Mometrix's HSPT Study Guide
Get practice questions, video tutorials, and detailed study lessons
Get Your Study Guide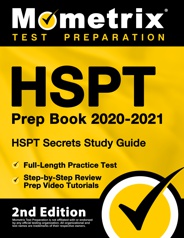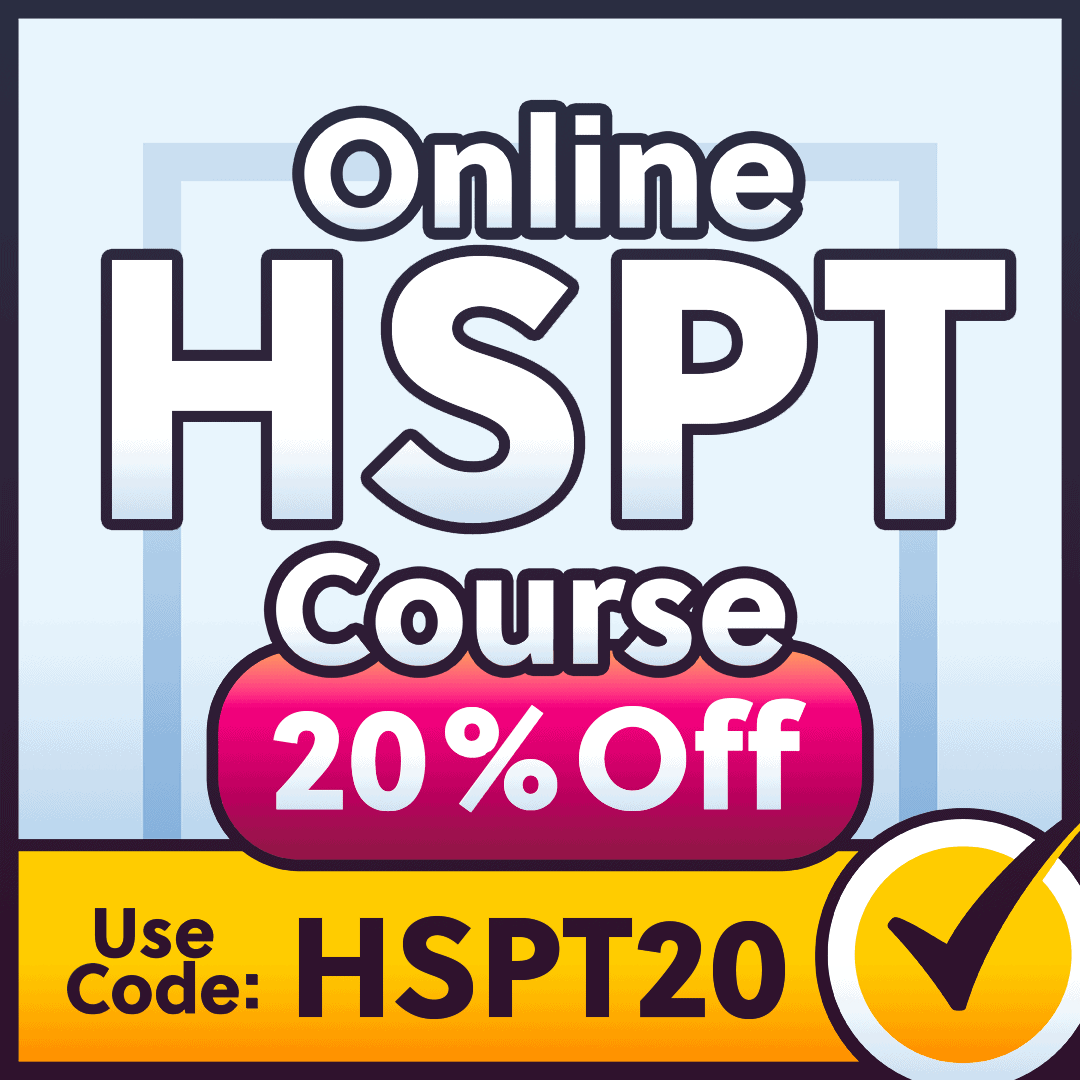 HSPT Test Online Prep Course
If you want to be fully prepared, Mometrix offers an online HSPT Prep Course. The course is designed to provide you with any and every resource you might want while studying. The HSPT Course includes:
50 Lessons Covering all the Topics
1,450+ HSPT Practice Questions
Over 100 Video Tutorials
More than 350 Electronic Flashcards
Money-back Guarantee
Free Mobile Access
and More!
The HSPT Prep Course is designed to help any learner get everything they need to prepare for their HSPT exam; click below to check it out.
More videos are being added daily. Subscribe to our newsletter on the right to receive updates of all things new happening with Mometrix Academy.