Home Inspector Practice Test
The National Home Inspector Examination (NHIE) is designed to evaluate the competency of home inspection professionals to make sure they have the knowledge and understanding necessary to provide valid home inspections. Twenty-nine states currently include the exam as part of their licensing requirements. The exam is administered by the Examination Board of Professional Home Inspectors.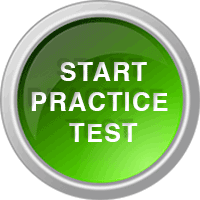 Does the Exam Vary by State?
For most states, you can register online or by phone with the test administrator, PSI, to take the exam at any of the 250 test centers located throughout the United States. Exam results are accepted in every state that requires the exam for licensure. However, if you are applying for a license in Florida, Illinois, Nevada, South Dakota, Texas, Vermont, or Washington State, you are required to register and take the exam through companies specifically contracted to administer the exam in those states. Some states also have additional questions specific to home inspection in that state.
What is the Exam Fee?
The fee for the National Home Inspector Examination fee is $225 in most states. You will be required to pay the fee when you register for the exam. You may reschedule or cancel your exam with no penalty if you do so at least four business days before the exam date.
What Do You Need on Exam Day?
You will receive a reporting time for your exam. Plan to arrive at least 15 minutes early to your testing center. You will need to bring your confirmation number, two appropriate forms of signature identification, including a photo identification.

You will not be allowed to bring any personal items into the testing center. This includes cell phones, calculators, electronic devices, and notebooks. Eating and drinking are not allowed during the exam.
What Is the Exam Format?
You will take the exam on a computer. It consists of 200 multiple-choice questions. You will have four hours to complete the exam and will have time before the you begin the exam to become familiar with the computer system.
How Is the Exam Scored?
The exam is scored on a scale from 200 to 800 with 500 necessary to pass. You will receive a copy of your score report immediately after completing the exam. Score reports vary by state and testing center.
Home Inspector Exam Study Guide
Home Inspector Exam Study Guide
What Content Does the Exam Cover?
The exam questions are distributed across the following content domains:
Building Science (64 percent)
Questions in this domain will measure your ability to:
Examine the building site, building exterior, building structure, electrical systems, cooling and heating systems, insulation, ventilation, interior, fireplace and chimney, kitchen appliances, pool and spa areas, and yard irrigation systems to evaluate conditions, operability, materials, and installation practices that might affect human and building safety as well as the maintenance, stability, and performance of the building, keeping both the immediate and potential long-term concerns in mind.
Analysis and Reporting (24 percent)
Questions in this domain will measure your ability to:
Create a thorough inspection report that describes the individual building systems and their constituent elements.
Outline the methods used in the inspection and report on what was and was not inspected, explaining the reasoning behind anything that was not inspected.
Report on any building systems and constituent elements that were inspected and that are not performing well.
Provide recommendations on what actions would be needed to correct problems and on anything that may require further inspection and assessment.
Business Operations (12 percent)
Questions in this domain will measure your ability to:
Recognize and understand the purpose of the inspection contract and its components to clarify both the client's and the inspector's rights and responsibilities.
Recognize and understand the inspector's ethical and legal responsibilities and how to avoid problems related to negligence, fraud, conflicts of interest, professional boundaries and provide service that meets high standards for quality, integrity, and objectivity.
How Should You Prepare for the Exam?
You want to be as well-prepared as possible before you take the National Home Inspector Exam. This means not only having the knowledge and experience to answer the questions but also understanding how to apply that knowledge to choose the correct answers to as many questions as possible.
The experts at Mometrix have researched this problem and prepared two essential products to guide your study and practice as you prepare for exam day. Mometrix's Home Inspector Exam Secrets Study Guide includes the critical test-taking tips, strategies, and skills you need along with practice test questions to flex your knowledge muscles and build your confidence. The Home Inspector Exam Flashcards Study System provides an easily portable system you can use anywhere. The cards break down the extensive amount of material covered on the exam into smaller bites that you can master easily through repetition and practice. Together, these tools will keep you on track for a successful exam day.
Home Inspector Study Guide
Mometrix Academy is a completely free National Home Inspector exam resource provided by Mometrix Test Preparation. If you find benefit from our efforts here, check out our premium quality Home Inspector study guide to take your studying to the next level. Just click the Home Inspector study guide link below. Your purchase also helps us make even more great, free content for test-takers.
Home Inspector Study Guide
Home Inspector Flashcards