Home Inspector Practice Test
The Home Inspector practice test will assist you in passing the Home Inspector Exam, which is a test that is used to ensure that home inspectors are knowledgeable and qualified enough to effectively perform as a home inspector. The Home Inspector Exam is split into three different domains; building science, analysis and reporting, and business operations. The building science domain focuses on the inspection for standards for a building site to ensure safety regulations are met. The analysis and reporting domain focuses on inspecting specific rooms and informing the client what was inspected. The business operations domain focuses on the inspection contract. The free Home Inspector practice test will address the same content.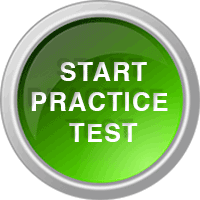 Home Inspector Study Guide
Mometrix Academy is a completely free National Home Inspector exam resource provided by Mometrix Test Preparation. If you find benefit from our efforts here, check out our premium quality Home Inspector study guide to take your studying to the next level. Just click the Home Inspector study guide link below. Your purchase also helps us make even more great, free content for test-takers.
Mometrix Academy – Home
Provided by:
Mometrix Test Preparation
Last updated: 11/13/2017
Find us on Twitter: Follow @Mometrix