Family Nurse Practitioner Practice Test
The Family Nurse Practitioner (FNP) certification examination was designed by the American Nurses Credentialing Center (ANCC) to provide board certification for individuals who are interested in becoming certified Family Nurse Practitioners. The FNP-BC certification exam is a competency-based, entry-level exam that assesses your knowledge in a variety of relevant clinical areas, ranging from prenatal to elderly primary care.
Click "Start Test" below to take a free Family Nurse Practitioner practice test!
Family Nurse Practitioner Exam Eligibility
To meet the eligibility requirements to take this exam, you will need to have obtained all of the following:
A master's, post-graduate certificate, or DNP from an accredited FNP program, with a minimum of 500 faculty-supervised clinical hours
Three comprehensive graduate-level courses in the following:

Advanced physiology/pathophysiology
Advance health assessment, including advanced assessment techniques and assessment of all human systems
Advanced pharmacology, which includes pharmacodynamics, pharmacokinetics, and pharmacotherapeutics of all broad categories

Content in the following:

Health promotion and/or maintenance
Differential diagnosis and disease management
All of your verification to prove your eligibility must be sent to the ANCC along with a validation of education form before registering for the exam. The proper form and submission documents can be found on the ANCC website.
Family Nurse Practitioner Exam Outline
The FNP exam contains 175 multiple-choice questions, 25 of which are not scored, and you will be given a time limit of 3.5 hours.
The exam is split into five content domains, and each domain contains some number of knowledge questions and skill questions: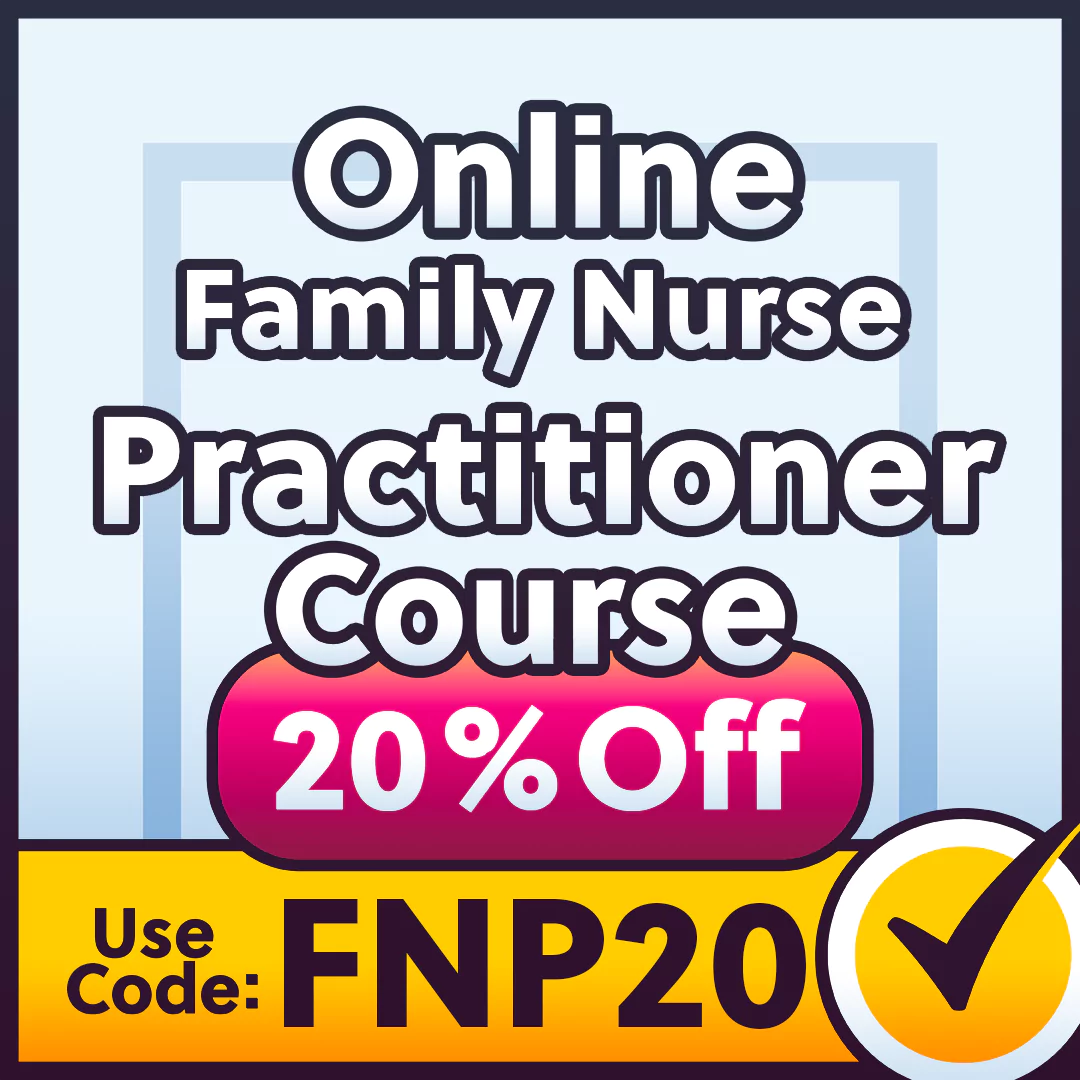 I. Assessment (29 scored questions)
The questions in this domain assess your knowledge of evidence-based population health promotion and screening. The following skills are also tested:
Risk assessment
Functional assessment
Physical assessment
Focused history
Comprehensive history
II. Diagnosis (26 scored questions)
The questions in this domain assess your knowledge of pathogenesis and clinical manifestations of disease states. The following skills are also tested:
Differentiation between normal and abnormal physiologic changes
Diagnostic test selection
Formulating differential diagnoses
III. Planning (29 scored questions)
The questions in this domain assess your research appraisal skills and your ability to practice with cultural sensitivity. You will also be tested on your knowledge of the following:
Evidence-based clinical guidelines and care standards
Age-appropriate preventions
Pharmacotherapeutics
Pharmacodynamics
Pharmacokinetics
Pharmacogenetics
Anticipatory guidance
IV. Implementation (43 scored questions)
The questions in this domain assess your therapeutic communication, resource management, and patient education skills, as well as your ability to create comprehensive documentation. You will also be tested on your knowledge of the following:
Pharmacologic and non-pharmacologic interventions
Scope and Standards for Advanced Practice Registered Nurses
Legal and ethical implementations for healthcare and technology
Regulatory guidelines
V. Evaluation (23 scored questions)
The questions in this domain assess your ability to evaluate, manage, and report test results. You will also be tested on your knowledge of the following:
Pharmacotherapeutic and non-pharmacologic intervention and treatment outcomes
Ethical and legal principles and issues for patients, systems, and populations
Useful Topics to Study
The body systems and drug agents listed below are covered in some way on the exam, so you should ensure you are familiar with them.
Body Systems
Drug Agents

Cardiovascular
Endocrine
Gastrointestinal
Genitourinary
Renal
Head, eyes, ears, nose, and throat
Hematopoietic
Immune
Integumentary
Musculoskeletal
Neurological
Psychiatric
Reproductive
Respiratory

Analgesic
Anti-infective
Antineoplastic
Cardiovascular
Endocrine
Eye, ear, and skin
Gastrointestinal
Genitourologic
Immunologic
Musculoskeletal
Neurological
Psychiatric
Respiratory
Family Nurse Practitioner Exam Registration
Registering for and scheduling your Family Nurse Practitioner exam can be done online.
The cost of the examination is $395 for all candidates who are not members of the American Nurses Credential Center. Active ANCC members will pay $295 to register for the exam.
Test Day
You should arrive at the testing center 15-30 minutes before the exam is scheduled to begin. When you arrive, you will be asked to provide two forms of identification. Your primary form of ID must include your name, signature, and photo, while the second form of identification must simply have your name and signature.
Personal items such as cell phones, coats, wallets, food/drink, and notes are not allowed in the testing area.
How the Family Nurse Practitioner Exam is Scored
You will be able to see your preliminary scores as soon as you complete the exam. You will have to sign into your AANC account to view your final score report.
You will need to achieve a score of 350 to pass, with the maximum score possible being 500.
Check out Mometrix's Family Nurse Practitioner Flashcards
Get complex subjects broken down into easily understandable concepts
Get Your Flashcards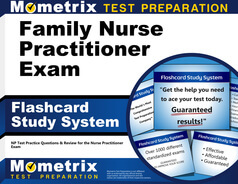 FNP Test Online Prep Course
If you want to be fully prepared, Mometrix offers an online FNP Prep Course. The course is designed to provide you with any and every resource you might want while studying. The FNP Course includes:
138 Lessons Covering Every Topic
750+ FNP Practice Questions
Over 90 Video Tutorials
More than 750 Electronic Flashcards
Money-back Guarantee
Free Mobile Access
and More!
The FNP Prep Course is designed to help any learner get everything they need to prepare for their FNP exam. Click below to check it out!
FAQs
How many questions are on the ANCC FNP exam?
There are 175 multiple-choice questions on the exam, 25 of which are unscored.
How long is the ANCC FNP exam?
The time limit for this exam is 3.5 hours.
What is the passing score for the ANCC FNP exam?
To pass the exam, you must achieve a scaled score of at last 350.
How much does the ANCC FNP exam cost?
The examination fee is $295 for ANCC members and $395 for non-members.