CT Practice Test
Are you considering getting certified by taking the Computed Tomography (CT) exam? If so, know that your preparation is the most important piece to succeeding on test day! The CT test is a difficult exam that requires a lot of study and preparation in order to pass.
For this reason, we created our CT practice test to help test takers learn about what they will see on the actual test. Knowing the format and wording of the questions isn't enough, you will also need to take a look at the layout and breakdown of the test to truly optimize your study habits, so let's take a look! If you would like to check out some sample questions, check below!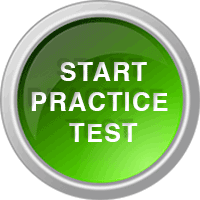 The CT exam contains 185 multiple-choice questions of which twenty (20) are trial questions that do not count for or against you. The breakdown of the test is as follows:
Patient Care and Safety (36 items)
Imaging Procedures (75 items)
Physics and Instrumentation (54 items)
Test takers will have 3 1/2 hours to complete the examination. All scores are scaled in a possible range of 1 to 99, and the minimum passing score is 75. With these things in mind, choose your study material and preparation time wisely to ensure you will be ready for the exam. If you do not know where to start, check out our free CT practice test that will give you an idea of the questions on the test.
Computed Tomography Exam Basics Review
Computed Tomography Exam Basics Review
CT Study Guide
Mometrix Academy is a completely free resource provided by Mometrix Test Preparation. If you find benefit from our efforts here, check out our premium quality CT study guide to take your studying to the next level. Just click the CT study guide link below. Your purchase also helps us make even more great, free content for test-takers.