Certified Payroll Professional Practice Test
The American Payroll Association developed the Certified Payroll Professional (CPP) exam as a credential to certify the competence and integrity of payroll specialists, The CPP exam assesses the test taker's knowledge of applicable federal statutes, taxes, and regulations related to workplace payroll preparation.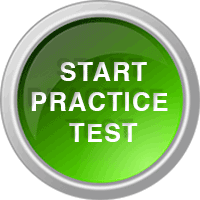 Certified Payroll Professional Practice Exam
Certified Payroll Professional Practice Exam
Who can take the CPP Exam?
The certification board of the APA determines test eligibility based on length of workplace experience (18 months to three years) and completion of APA-approved courses on specified aspects of payroll administration and practice.

CPP candidates apply online to the APA's certification department to register for the test. The APA's CPP committee verifies the candidate's education and employment in the payroll field before permitting registration for the exam. The APA waives eligibility requirements for payroll professionals who reapply for CPP certification
When and how is the CPP Exam administered?
The APA approves candidates to take the CPP and issues them an identification number. Test takers are required to pay testing fees before locations or times are scheduled. APA members in North America or on military installations pay a $380 fee; non-members are charged $550. Fees for international candidates are slightly higher. Test takers in North America may select either a spring or a fall exam date. A separate testing schedule applies to members of the armed forces.

CPP exams are scheduled at Pearson VUE Testing Centers. Test takers should arrive a half hour prior to the scheduled exam and present a photo ID to the test center manager. Armed forces members must show their military ID. PPA recommends that test takers bring a silent, battery-operated calculator to the test or ask Pearson VUE center if one is provided at the exam location.
Are there accommodations for Disabled or non-English speaking candidates?
Pearson VUE follows the guidelines for the Americans with Disabilities Act (ADA) in providing additional test time, separate exam space, or a reader-recorder for the visually impaired, so long as test-takers can document their disabilities. Non-English speaking candidates may ask to use Direct Translation Only Dictionaries.
How long is the CPP Exam?
Examinees have four hours to complete 190 multiple choice questions. Twenty-five of these, unknown to the test taker, are used for statistical purposes. The APA does not publish a passing score for the exam. Test questions are weighted so that no simple computation of correct answers over total numbers of questions is possible.
How is the CPP Exam Organized?
The CPP measures a candidate's knowledge of payroll practices and relevant regulations. The test consists of seven units, the largest of which is Core Payroll Concepts (27% of the questions), followed by Compliance (21%), and Paycheck Calculation (20%). Smaller units include the Payroll Process and Systems (9%), Payroll Administration (10%), Audits (7%) and Accounting (6%).

The tables needed to answer certain questions appear as supplement to the exam software. Before the exam begins, a tutorial explains how to use the software.

Changes made to tax policy or payroll practices within the yearly test cycle are incorporated in the upcoming year's CPP exam.
When will I know if I passed the CPP?
A passing score on the CPP is 300. On the day of the exam, candidates learn whether they passed or failed. Those who fail learn which sections of the exam were most challenging. The Pearson VUE Centers do not reveal information about exact scores, specific questions, or the test taker's answers.

Unsuccessful candidates may retake the CPP in the next season's testing cycle after reserving and paying for a new exam through the American Payroll Association.
How should I prepare for the CPP Exam?
The Certified Payroll Professional Exam is content-driven, and so are the Mometrix CPP Flashcards and the CPP Exam Secrets Study Guide. These materials focus solely on what it takes to pass the CPP Exam.

The flashcards are easy to read and convenient to carry to study during slow times at work or in the quiet morning hours. The flashcards make concepts like wage garnishment or bank reconciliation and abbreviations such as COBRA or FLSA easy to recall through frequent repetition. Even friends and family with no payroll experience can help you study with flashcards.

To study for CPP Exam's how-to questions about payroll procedures, the Secrets Study Guide is invaluable. Here you will learn to evaluate questions such as how to calculate overtime pay or federal income taxes, how to account for an employee's personal time, back up computer files, or establish internal controls for audits. Questions like these require not only experience and workshop attendance but reasoning skills. The Secrets Study Guide helps test takers think their way to the best possible answer.

Certification as a payroll professional is a big step up in your career. With Mometrix, you can move forward with confidence.
Certified Payroll Professional Study Guide
Mometrix Academy is a completely free CPP certification resource provided by Mometrix Test Preparation. If you find benefit from our efforts here, check out our premium quality Certified Payroll Professional Exam Secrets Study Guide to take your studying to the next level. Just click the Certified Payroll Professional study guide link below. Your purchase also helps us make even more great, free content for test-takers.
Certified Payroll Professional Study Guide
Certified Payroll Professional Flashcards