DANB CDA Practice Test
Those wanting to become dental assistants have all heard about the CDA exam. Test-takers will want to be as prepared as they can possibly be. That is why I suggest you check out our CDA practice test to make sure you know everything you need to know to ace your exam! In addition to knowing what questions are on the CDA test, all test-takers need to know the format of the test. The computer-based CDA exam contains 320 multiple-choice questions over a period of 4 hours. These questions covers General Chairside Assisting (GC), Radiation Health and Safety (RHS), and Infection Control (ICE). After the exam, the candidate will get preliminary results over their pass or fail status. There isn't a minimum passing score for this exam because each question is weighed differently due to its difficulty. Now that you know how the CDA exam is formatted, be sure you have all of the knowledge needed to ace your exam by checking out our free CDA practice test! Our question bank below provides some practice questions to get you started on your preparation. Check it out!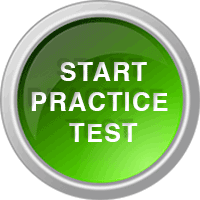 DANB CDA Study Guide
Mometrix Academy is a completely free CDA practice exam resource provided by Mometrix Test Preparation. If you find benefit from our efforts here, check out our premium quality DANB study guide to take your studying to the next level. Just click the DANB CDA study guide link below. Your purchase also helps us make even more great, free content for test-takers.
CDA Exam Questions
Mometrix Academy – Home
Provided by:
Mometrix Test Preparation
Last updated: 02/22/2018
Find us on Twitter: Follow @Mometrix