Adult-Gerontology CNS Practice Test
In order to pass the Adult-Gerontology Clinical Nurse Specialist (ACCNS-AG) Exam, you will need to prepare in advance by studying the material as well as taking practice tests to judge your preparation. Our Adult-Gerontology CNS practice test will show you if you are prepared for your exam!
During the official exam, you will have 3 1/2 hours to complete a 175 multiple-choice test. The reason preparation is so important is that you have a large number of questions in a relatively small amount of time. So, consider using the Adult-Gerontology CNS practice test to prepare yourself! Though you will answer 175 questions on test day, only 150 of the questions are scored while the other 25 questions are used for statistics to improve the test in the future.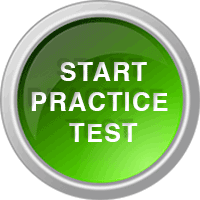 In addition, you will need 93 correct answers out of the scored 150 (62%) in order to pass. Scores will be presented to the applicant differently for those taking the written test compared to those taking the computer-based test. Written test results will delivered to candidates via mail in 2 to 4 weeks following the test. Results from the computer-based exam are available with a score breakdown on-site after the exam. The content covered in the ACCNS-AG exam is the same material you will see in our free Adult-Gerontology Clinical Nurse Specialist practice test, so try out some practice questions from our question bank below!
Adult-Gerontology CNS Exam Questions
CNS Adult-Gerontology Study Guide
Mometrix Academy is a completely free resource provided by Mometrix Test Preparation. If you find benefit from our efforts here, please consider buying one of our premium quality study guide or flashcard products to take your studying to the next level (just click one of the links below). Your purchase also helps us make even more great, free content for test-takers.
CNS Adult-Gerontology Study Guide
CNS Adult-Gerontology Flashcards