If one wishes to become a licensed veterinary technician in the U.S. or in Canada, he or she must first learn how to pass the VTNE, or Veterinary Technician National Examination. The eligibility requirements vary from state to state, so it is recommended that candidates refer to their state's requirements.
The VTNE is a computer-based exam consisting of 170 multiple-choice questions (20 of which are unscored, new questions). The fee to take the VTN is always $300 and there are three testing windows per year: March 15 to April 15, July 15 to August 15, and November 15 to December 15.
The VTNE was created by the Veterinary Information Verifying Agency (VIVA) that was founded by the American Association of Veterinary State Boards (AAVSB). The VTNE exam is administered by the AAVSB where you can find information regarding the VTNE exam.
As mentioned, each U.S. state and Canadian province has local requirements for licensure, so be sure to visit the Board and Agency Directory on the AAVSB website. There you will find information pertaining to the area you wish to practice as a veterinarian technician.
The VTNE is a licensure exam to ensure graduates of veterinary schools possess the basic qualities of an entry-level veterinary technician. Some states and provinces require you to submit your official transcript from your accredited program and it must include the name of your degree and your graduation date. Once you have been approved to take the VTNE test, you will receive an Authorization To Test (ATT) by email from Professional Examination Service (ProExam).
You can take the VTNE test at Prometric Testing Centers in the U.S. and in Canada. Visit the Prometric website to find a test center and to schedule your test. The VTNE test is a three-hour exam with a "pass" or "fail" score. Your results are unofficially available for you to view on the computer immediately after you complete the test. Your official results will be available in more detail on MyAAVSB three or four weeks after you have taken the test. Your official results will also be sent to your state or provincial veterinary board.
If you fail the VTNE test, you can retake it up to four more times. You will have to pay the registration fee each time; however, you only need to submit your transcript once. If you have failed the exam five times, you must contact the AAVSB in order to take the exam again. Confirm with your local veterinary board how many times you are allowed to retake the VTNE test.
How to Pass the VTNE Exam
The VTNE is an in-depth exam that covers, in great detail, all areas of a veterinarian technician's responsibilities. You must prepare carefully for the VTNE exam and build a strong foundation on which you can build your career.
Mometrix can help you study for the VTNE exam. Visit Mometrix.com where you can find tools to help you practice for your VTNE exam. These tools include a VTNE study guide, a VTNE practice test, and VTNE flashcards.
AAVSB can also offer you study assistance, information about the VTNE exam, and answer questions you may have about taking the test. Through their website, you can also find a recommended reading list of material that covers the areas on the test.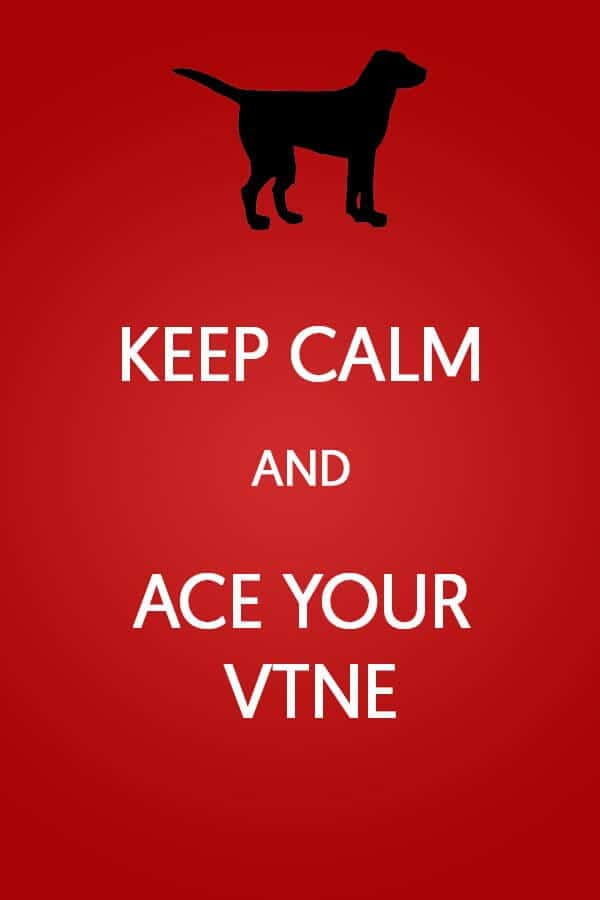 The Nine Domains of the VTNE Exam
Pharmacy and Pharmacology
Your knowledge of preparing, administering and dispensing pharmacological agents and how these agents affect the patient's anatomy, physiology, and pathophysiology. Your ability to educate the client on administering pharmacological agents to the patient, as well as safe use and the effects of the agents.
Surgical Nursing
Your knowledge of how anatomy, physiology, and pathophysiology apply to surgical nursing. Preparing and maintaining the equipment and supplies needed by the veterinarian to perform the surgery. Preparing the patient for surgery. Functioning as a sterile (suturing, handling instruments) and as a non-sterile (ensuring patient safety and proper procedure) surgical technician.
Dentistry
Your knowledge of anatomy, physiology, and pathophysiology and how it applies to dentistry. Preparing and maintaining equipment and instruments for the veterinarian to perform a dental procedure. Performing and assisting in a dental procedure, including prophylactic, radiographic, therapeutic, and charting. Educating your client on your patient's dental health and post-treatment care.
Laboratory Procedures
Applying your knowledge of anatomy, physiology, and pathophysiology to laboratory procedures. Collecting, preparing, and maintaining specimens for laboratory testing. Performing laboratory tests including microbiology, serology, cytology, hematology, urinalysis, and parasitology. Maintaining laboratory equipment and supplies.
Animal Care and Nursing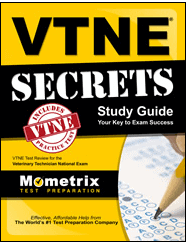 Using your knowledge of anatomy, physiology, and pathophysiology and applying it to animal care and nursing. Documenting patient evaluations of physical, behavioral, nutritional and environmental status. Performing patient restraint, post-operative care, catheterization, wound management, bandaging, and rehabilitation therapy. Performing clinical diagnostic procedures including blood pressure measurement, electrocardiography, and oximetry. Educating your client on animal behavior, nutrition, pre- and post-operative care, preventative care, and zoonosis. Providing a safe, sanitary, and comfortable environment for your patients. Maintaining testing equipment and supplies to ensure accurate testing and patient safety.
Diagnostic Imaging
Applying your anatomy, physiology, and pathophysiology knowledge to diagnostic imaging. Producing diagnostic images of patients. Maintaining diagnostic equipment to ensure proper test results and patient safety.
Anesthesia
Your knowledge of anatomy, physiology, and pathophysiology applied to anesthesia. Assist in the development of a safe and efficient anesthetic plan for your patient. Implement an anesthetic plan for procedures including diagnostic, therapeutic, and surgical. Preparing and maintaining the equipment needed for a safe procedure. Educate your client on anesthetics and reassure them regarding the patient's safety during the procedure.
Emergency Medicine/Critical Care
How your knowledge of anatomy, physiology, and pathophysiology applies to emergency medicine and critical care. Perform triage and document the critical status of the patient's physical, behavioral, nutritional, and environmental state including shock, acute illness, acute trauma, and toxicity. Perform emergency and critical care nursing procedures including cardiopulmonary cerebral resuscitation (CPCR), stemming acute blood loss, and fracture stabilization; as well as blood transfusions, fluid resuscitation, and ongoing oxygen therapy.
Pain Management/Analgesia
The use of your knowledge of anatomy, physiology, and pathophysiology and how it applies to pain management and analgesia. Assess the need and implement a pain management plan for your patient's recovery. Educate your client on the administration of analgesics, pain management protocols, and side effects.
VTNE Prep Resources
1. VTNE Secrets Study Guide: VTNE Test Review for the Veterinary Technician National Exam (link)
2. VTNE Flashcard Study System: VTNE Test Practice Questions & Review for the Veterinary Technician National Exam (link)
3. American Association of Veterinary State Boards (link)