The Commercial Drivers License Exam, or CDL, is the exam you are required to take in order to obtain your license for driving and operating any commercial vehicle. This became a requirement in 1986 to reduce the amount of traffic incidents involving commercial vehicles. To ensure that only competent drivers were on the road, the test was designed to weed out those who are not knowledgeable or skillful enough to be safe drivers on the road. Hopefully, this article will help you to better understand what to expect when taking the CDL exam, as well as give you the tools and resources needed to be successful when you take your Commercial Drivers License Exam.
The first thing you need to know is that there are three different types of a CDL: Class A, Class B, and Class C. Class A licenses are for any combination of vehicles that weigh more than 26,000 pounds, as long as the vehicle or vehicles being towed weigh more than 10,000 pounds. Class B is any single vehicle that weighs more than 26,000 pounds, is designed to transport 24 people including the driver, and is not towing a vehicle that is more than 10,000 pounds in weight. Any vehicle not included above that is purposefully made to carry 16 to 23 people including the driver or is made to hold hazardous materials is considered a vehicle requiring a class C license.
There are also commercial vehicles that one can operate without obtaining a CDL. It is good to know what vehicles these are so you do not obtain a CDL when you do not need to. These include: Any commercial vehicle used by a farmer to transport products and supplies to and from the owner's farm, while being use within a 150 mile radius of the farm; any vehicle used for fire-fighting or other emergencies; any military vehicle being used for military purposes by military personnel; any recreational vehicle driven for personal use; a vehicle that is owned, leased, or controlled by an air carrier; and any vehicle that is singularly used to carry seed cotton module or cotton burrs. Though you are not required to have a CDL for these particular vehicles, you will be required to have an A, B, or C class license.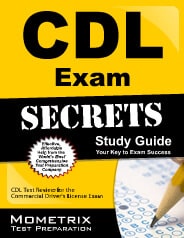 There are two other classifications that can apply to each class of CDL: Interstate and Intrastate. Interstate means that you can operate a commercial vehicle that travels between states to adequately do your job.
To qualify for this type of CDL you must be at least 21 years old, be able read and speak English, have no missing limb, no disabilities related to the hand, finger, arm, foot, or leg that can be a detriment to your driving, no diabetes in which insulin is needed, no heart problems, no respiratory problems, no high blood pressure problems, no rheumatic, arthritic, orthopedic, muscular, neuromuscular, or vascular issues that could affect your ability to control the vehicle, no condition that causes loss of consciousness, no mental or psychiatric problem that could interfere with driving, you must have vision better than 20/40 and not be color-blind, you must have adequate hearing, you cannot be addicted to drugs or alcohol.
CDL Prep
To become an Intrastate driver, which is a driver who does all their commercial driving work within their state's borders, you only have to be 18 years of age, meet all the physical requirements of the Interstate classification, and be a resident of the state you would like to do intrastate commercial work.
There are four different tests involved when trying to attain your CDL; knowledge tests, safety inspection, skills tests, and the road test. You must pass all four of these in order to attain your license. The knowledge tests are pretty self-explanatory. These tests will test you on your knowledge of commercial driving information, road rules and regulations, and vehicle information. The questions will be multiple-choice and matching, and you will need to get at least 80 percent of the questions correct in order to pass the knowledge portion of the license test.
Before progressing further in the CDL exam, the test administrator must inspect the vehicle in order to make sure that it meets the safety requirements, as well as liability insurance and registration requirements. During this inspection the examiner will check for the following: current liability insurance, headlights that can bright and dim, two tail lamps and two stop lamps on models 1959 and earlier, turn signals, functioning horn, inspection certificate, properly working exhaust system, two current license plates, functioning windshield wipers, a rearview mirror, seat belts, approved glass coating material, clearance lamps, side reflectors, mud flaps, hazard warning lamps, fire extinguisher if needed, school bus flashing lights if applicable, School Bus sign if applicable, reflective triangles if needed, full service brakes, hydraulic brake, and a parking brake.
The CDL skills test will determine whether or not your off-set backing maneuver, straight line backing, and parallel parking skills are up to par and ready to merit you becoming a licensed driver. For the skills test, you will also need to show that you have the ability to do an air brake test to check for leaks in the system, warning signals, and the emergency brakes functionality.
CDL Practice Test
The final test is the road test. For this part of the CDL exam, the examiner will accompany you on a short distance drive to test the following: starting the vehicle, a quick smooth stop, parallel parking, backing, upshifting, downshifting, lane changes, merging, use of lanes, determining the right-of-way, appropriate posture, appropriately approaching a corner, traffic signals and signs, left turns, and right turns. After you successfully complete all four of these tests, you will be considered skilled enough to gain your CDL.
Hopefully this article was able to provide you with a better understanding of the Commercial Drivers License Exam, and allow you to become better prepared for your exam. For further instruction CDL prep and access to materials such as CDL study guides, CDL flashcards, and practice tests please visit mometrix.com.