VTNE Practice Test
The VTNE is a test given to credential entry-level veterinary technicians. The VTNE is administered throughout the US and Canada at PSI testing centers. You must earn a passing score to be classified as competent and credentialed as a vet tech. Each state or provincial agency is responsible for the application process and credentialing procedures in respect to determining licensing or certification.
Please Note: the VTNE is administered by the American Association of Veterinary State Boards (AAVSB). However, the AAVSB does not credential veterinary technicians. Please contact your state or provincial agency for credentialing details.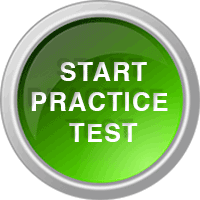 Time: 3-hour, computer-based exam
Number of questions: 170 multiple-choice questions; your score is based on 150 operational questions. The other 20 are considered pilot questions and are only used to help create future exams. Please note: these 20 pilot questions will not count toward your score
Cost: $315 payable by credit card during the online application process
Scoring: reported as a scale score ranging from 200-800, with a passing score being 425; you will receive an official printed score report immediately after finishing the exam. Score reports will also be posted on your MyAAVSB portal approximately 2-3 weeks after the exam window ends, in addition to being available to the respective provincial or state agency. Please note: you can transfer your score to a jurisdiction other than the one indicated on your application by submitting a request to VIVA Program. An $85 Veterinarian Online Score Transfer fee will apply
Withdrawing: withdraw applicants will be given partial refunds as long as you do so before the application/refund deadline. After refund deadline, partial refunds given for emergency situations only, such as death in family or medical emergency directly affecting you
Language: test offered in English and French
Scheduling Exam: once your application is reviewed and approved, you will receive an email directing you to select an exam date, time and location
Retaking Exam: you may retake this exam. However, the following states have strict retake requirements and require prior approval beyond 3 attempts:

All Canadian provinces
Georgia
Indiana
Missouri (retake limit of 4 attempts)
Tennessee
*Please Note: over 5 attempts requires approval by the AAVSB Board of Directors.
What is the VTNE certification?
The VTNE certification is the Veterinary Technician National Exam. This exam is used to evaluate a candidate's competency to become an entry-level veterinary technician. Having a passing score on the VTNE gives the veterinary technician the VTNE credential.
How much does it cost to take the VTNE?
The cost to register and to sit for the VTNE exam is $320.
How do you become VTNE certified?
To become VTNE certified, you will need to first complete an approved course of study, such as a vet tech prep program. This can usually take up to two years to complete. After graduation, students are able to take the VTNE.
Is the VTNE exam all multiple choice?
The VTNE exam contains 200 multiple-choice questions.
How long do you have to take the VTNE?
Test-takers are given four hours to complete the VTNE.
How do you sign up for the VTNE exam?
To sign up for the VTNE exam, you will need to first verify that you are eligible to take the VTNE. Once your eligibility has been verified, you can submit your application online at the AASVB website. After your application has been approved, you will then be able to schedule your exam date.
What is the pass rate for the VTNE?
The three year average passing rate for the VTNE is 76%. This percentage is based off of March 2014 to February 2017.
What is a passing score for the VTNE exam?
The passing score for the VTNE varies from state to state. In some states, the VTNE is scored on a range from 200 to 800 with the passing score being set at 425. For other states, the VTNE is scored on a range of 0 to 100 with a passing score set at 90.
Who Can Take the VTNE?
The most common classification by most states and all provinces will be those who graduated from a veterinary program accredited by the American or Canadian Medical Association. However, in three U.S. states alternate training or degrees are allowed in certain instances. Specifically Alaska, California and Wisconsin have strict On-the-Job Training (OJT) or alternate degree requirements. Contact each state for further details.
VTNE Exam Practice Questions
What is on the Exam?
Abbreviations including basic metric units, other common metric units, US customary units of measurement, units of time, symbols and other common abbreviations.

Basic metrics – weight/mass, volume and length
Other common metrics – milliequivalent, cubic centimeter and meter squared
US Customary – cup, fluid ounce, gallon, grain, drops, pound, ounce, pint, quart, tablespoon and teaspoon
Units of Time – day, hour, minute and second
Symbols – percent, greater than and lesser than
Other common abbreviations – a few examples include body sore, central nervous system, both eyes and white blood cells

Domains specifically 9 primary areas of responsibility. The following material broken down by domain will be included on the exam with the percentage of questions appearing on test listed in parentheses: pharmacy & pharmacology, surgical nursing, dentistry, laboratory procedures, animal care & nursing, diagnostic imaging, anesthesia, emergency medicine/critical care and pain management/analgesia. These are also referred to as the task area statements.

Pharmacy and Pharmacology (12%) – apply knowledge of physiology, anatomy, and pathophysiology as it pertains to the use of biological and pharmacological agents; prepare and administer pharmacological and biological agents; instruct the client regarding safe and proper use.
Surgical Nursing (11%) – apply understanding of physiology, anatomy, and pathophysiology as it pertains to surgical nursing; preparing and maintain surgical environment, equipment, instrument and supplies; preparing patients for procedures; operate as both sterile and non-sterile surgical technician.
Dentistry (7%) – utilizing apply knowledge of physiology, anatomy, and pathophysiology as it pertains to dentistry; preparing and maintain environment, equipment, instrument and supplies for dental procedures; perform or assist with dental procedures; educate the client regarding dental health.
Laboratory Procedures (12%) – apply understanding of physiology, anatomy, and pathophysiology as it bears on laboratory methodologies; gather, prepare and manage specimens for outside or in-house laboratory evaluations; perform laboratory tests and procedures; maintain laboratory equipment and related supplies.
Animal Care and Nursing (22%) – utilizing knowledge of anatomy, physiology and pathophysiology as it pertains to animal nursing and care; carry out and record primary and continual evaluations of physical, behavioral, nutritional, and environmental status of animals; conduct animal nursing procedures; carry out clinical diagnostic procedures; educate about animal safety and care; provide a safe, comfortable, and clean environment for animals; maintain equipment to guarantee quality of test results and safe operations.
Diagnostic Imaging (7%) – utilize your knowledge of pathophysiology, anatomy, and physiology as it pertains to diagnostic imaging; manage equipment.
Anesthesia (16%) – utilizing knowledge of anatomy, physiology and pathophysiology as it bears on anesthesia; help to develop the anesthetic plan; administer anesthetic plan to ease diagnostic, surgical, or therapeutic procedures; maintain equipment; educate the client about anesthetics and anesthesia.
Emergency Medicine/Critical Care (6%) – employ understanding of pathophysiology, anatomy, and physiology as it applies to emergency medicine and critical care; perform triage and document primary and continual evaluations; perform emergency nursing procedures; perform critical care nursing procedures.
Pain Management/Analgesia (7%) – apply knowledge of anatomy, pathophysiology, and physiology as it concerns pain management and analgesia; diagnose need for analgesia and support development of pain management plan; educate the client.
Veterinary Knowledge will be covered extensively. There is a list of 50 knowledge statements that you should study to prepare. This list includes, but is not limited to anatomy, normal physiology, toxicology drug classification, surgical procedures, principles of animal behavior, public health and professional ethics. Please refer to aavsb.org for the complete list.

VTNE Study Guide

Mometrix Academy is a completely free resource provided by Mometrix Test Preparation. If you find benefit from our efforts here, check out our premium quality study guide to take your studying to the next level. Just click the VTNE study guide link below. Your purchase also helps us make even more great, free VTNE prep content for test-takers.




VTNE Study Guide Customer Success Stories

Our customers love the tutorial videos from Mometrix Academy that we have incorporated into our VTNE test study guide. The VTNE study guide reviews below are examples of customer experiences.

I purchased the VTNE secrets test preparation book. I would give this book a 5 out of 5. So far I like the book, it is well organized and gives me chunks of information. I also like the fact that it has practice tests built-in with the material. The practice tests have been really helpful, and I look forward to finishing and passing my exam.

VTNE Study Guide – Customer

I really love this book. It combines everything that I learned in two years in a easy understanding matter. The questions and answers section is awesome. The detailed explanation makes me understand where and why I got a question wrong, especially the math ones. Taking my VTNE in a few weeks and I feel very confident about scoring high because of this book!

VTNE Study Guide – Taylor

I love it! It really helps with my studying by explaining the answers to the practice questions, so I know the material not just memorize the answers. I also love how the study guide part is in a great format for a quick refresher if you need it.

VTNE Study Guide – Tara

I really like how this is set up – reading the information in a condensed summary form – not having to sift through lots of extraneous information – so we can just focus on the main points we need to know.
I also appreciated the "key terms" sections since I think we will see many of those on the exam.

VTNE Study Guide – Karen

With looking through the setup of this book, I really feel that this is going to be highly beneficial for me with my study style!! I love how everything is broken into sections and I can read about main points. I really wish I had this book the first time I took the test!! I like the thought of keeping this book as a reference also not to just study.

VTNE Study Guide – Jessica

I love the study guide and have found it very helpful. I wasn't sure what to study and what to focus on, so this study guide helps with that. The study guide also breaks things down well an explains the information well. It came very quickly and is a great product.

VTNE Study Guide – Lauren

I think this study guide is a great tool to use while studying for VTNE boards! It contains great info to refresh my memory, and it also has information that is new to me

VTNE Study Guide – Corinne

I have read through the entire book and have found it to be well informed without all the extra verbiage I sometimes find in other books I have been reading. Whether using this book as a refresher or something to study from, I think people who purchase this will find it extremely useful.

VTNE Study Guide – Jennifer

This is book for a great and precise way of studying for specific topics for the Veterinary Technician National Exam. It takes out all the fluff and beaks down topics and only includes the information that you need to know. It's an easy read, and you can only read a few pages a night if that's all you have time for.

VTNE Study Guide – Carolyn

Learn more about the Mometrix VTNE Test Study Guide