SPEX Practice Test
SPEX is specifically used in the United States and Canada to re-assess physicians and their ability to understand basic medical knowledge. In order to take this exam, the individual must currently hold or have previously held an unlimited license to practice medicine.
This computer-based exam consists of multiple-choice questions. The exam consists of 7 blocks. Each block allows 64 minutes to complete 48 questions. The estimated passing score is 75.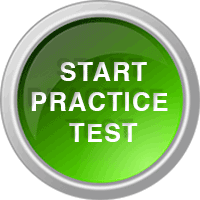 If you require special accommodations, this request must be made in writing when the exam application is submitted.
Note:
To take SPEX through the board-sponsored process, you must have held a valid, unlimited license, and met eligibility requirements established by the licensing board(s).
To take SPEX as self-nominated, you must currently hold a valid, unlimited license.
What are the topics covered?
The two areas assessed are "Disease Categories" and "Physician Tasks".

The following subjects are covered under each topic.
Disease Categories
General principles
Blood disorders
Nervous System/Special Senses Disorders
Mental disorders
Skin disorders
Musculoskeletal System Disorders
Respiratory System Disorders
Cardiovascular Disorders
Gastrointestinal Disorders
Renal and Urinary Disorders
Male Reproductive System Disorders
Female Reproductive System and Pregnancy
Endocrine System Disorders
Immunologic Disorders
Physician Tasks
Applying scientific concepts
Formulating a diagnosis
Managing patient care
How do I register for the exam?
If you have not already done so, you must create an account on the online application system.
Submit your application, certification of identity form (if applicable), and fee.
Verify you meet all eligibility requirements.
Once your application has been reviewed and approved, you will receive an email. This typically takes 5-7 days.,/p>
After you receive approval, you will be emailed a copy of your Scheduling Permit. The permit is used to schedule your exam. Also, you must take the Scheduling Permit with you on exam day in order to take the test.
What is the cost of the exam?
The cost of SPEX is $1,300. This fee is non-refundable and non-transferable. It must be paid with American Express, MasterCard or Visa.
What are the testing dates and locations?
The Scheduling Permit you receive entitles you to a 90-day eligibility period in which you can take the exam.

Test appointments are made on a first-come, first-served basis.

There are over 300 testing sites throughout the US, Canada, Puerto Rico, and the Virgin Islands.
What should I do the day of the exam?
Bring a valid photo ID and Scheduling Permit.

You are not allowed to bring a calculator to the testing area. Additionally, you are prohibited from bringing personal items such as a jacket, backpack, or cell phone.
What happens after I take the exam?
Your test results will be available 2-4 weeks after you take the exam.
What happens if I don't pass the exam?
In a 12-month period, you will be given three attempts to take the exam. You are allowed to make a second attempt at the exam at any point after the first attempt. If a third attempt is required, you must wait 90 days from the day of the second attempt. Any attempts at the exam after these three, there is a mandatory one-year waiting period from the first time you took the exam.

Mometrix has developed the study guide you need to pass SPEX. Of course, we don't give you answers to the questions that will be on SPEX, but we will provide you with practice on the types of questions you will see, which you will find to be a great help.

Throughout the process of studying for this exam, there will be times where you can't sit at your desk, so you need a tool that will help you on the go. Our flashcards do just that!
SPEX Study Guide
Mometrix Academy is a completely free SPEX exam preparation resource provided by Mometrix Test Preparation. If you find benefit from our SPEX review efforts here, check out our premium quality SPEX study guide to take your studying to the next level. Just click the SPEX Secrets Study Guide link below. Your purchase also helps us make even more great, free SPEX examination content for test-takers.
SPEX Study Guide
SPEX Flashcards
Learn more about the Mometrix SPEX Secrets Study Guide