RPSGT Practice Test
This article will help you prepare for the Registered Polysomnographic TechnologistTM (RPSGT) exam, by giving you an idea of what types of competencies will be assessed, along with other general preparation steps you should take.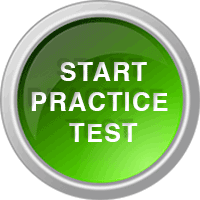 The Role of The RPSGT Exam as Part of Overall Certification
The certification is awarded by the Board of Registered Polysomnographic Technologists and the exam process is administered by Pearson VUE.
In addition to passing the RPSGT exam, to qualify for full certification, you'll also need to have a Basic Life Support (BLS) certification and follow BRPT Standards of Conduct.
Once certified, you will have earned the highest level of internationally recognized certification for clinically assessing those who have sleep disorders.
RPSGT Exam Eligibility
There are five pathways to become eligible to sit for the RPSGT exam, including:
Clinical Experience — Those with at least 1,638 hours of clinical field experience who have also achieved STAR designation.
Healthcare Credential — For those who have or will graduate with at least 546 hours of clinical experience who also hold another healthcare credential.
CAAHEP/CoARC Student — Available for graduates of CoARC- or CAAHEP-accredited polysomnography education programs.
Focused Training — For those with at least 819 hours of related clinical experience who have also completed STAR-designated Focused training, or a combination of Focused 2 and self-study education.
International Option — International candidates who conduct polysomnography after finishing their post-secondary education in a medicine- or science-related discipline in their respective nation.
Applying for the RPSGT Exam
You must apply in advance to be approved to sit for the RPSGT exam. You can apply by contacting the Board of Registered Polysomnographic Technologists.
Costs/Payment Options
The cost to take the RPSGT exam is $450, and is due when you make your application. The fee entitles you one exam attempt that you must complete within 12 months from your application date. You can pay via American Express, MasterCard, VISA, money order or cashier's check.
Times/Locations
After you apply and are approved to take the RPSGT exam, you'll receive an approval email. This email will include your candidate ID, along with details on how to schedule your exam at your nearest test center.
Test Duration
You will have 3 hours to complete the exam.
RPSGT Exam Review
What to Bring:
Two forms of identification, including:
Government-issued photo ID (valid driver's license, passport or state- or military-issued ID, etc.), and
A signed current ID (with no photo requirement), including a signed debit/credit card, signed work or student ID, etc.)
Your exam confirmation notice.
A calculator will be provided to you during testing.
What Not to Bring:
Any electronic devices, including phones, tablets, pagers, alarm clocks or watches
Reference materials such as dictionaries
Your own calculator
Food or drinks
A Closer Look at the RPSGT Exam
What the RPSGT Exam Measures
In general, you'll be assessed on four domains of knowledge:
Domain 1: Study Performance/Instrumentation (40%) — Collecting and reviewing patient information, preparing for the procedure, identifying and applying sensors, calibrating equipment, performing procedures, documenting during testing, identifying and responding to issues and cleaning/disinfecting equipment.
Domain 2: Scoring and Data Processing (20%) — Adult and pediatric scoring, reporting, and archiving data.
Domain 3: Perform Therapeutic Treatment and Intervention (30%) — Contraindications titrate PAP and oxygen, and alternative therapies.
Domain 4: Therapeutic Adherence and Management (10%) — Healthy sleep habits, the importance of therapy, physiology of OSA, mechanics of PAP therapy, desensitization techniques and compliance.
Passing Score Calculation
Because of variations in the exam form difficulty level from one examination to another, the point total needed to pass varies. A thorough and rigorous scoring system is conducted for each examination location to calculate the passing score, otherwise known as the "cut score" between those who pass and those who fail. These calculations are completed before testing. Once you complete your exam, you will immediately learn whether you've passed.
Preparatory Level Needed
In general, prior to taking the RPSGT exam, you should have a good understanding of medical terms, safety guidelines, written and verbal communications, patient confidentiality, standard care and emergency steps, along with basic math and computer skills.
Number of Questions
In general, the Reading Test is comprised of 175 multiple choice questions, including 150 scored items, and 25 practice questions.
Additional Resources
Find additional resources to help you prepare for the RPSGT exam from Mometrix Academy. You can access our valuable RPSGT Study Guide, including videos and exam preparation details, along with a set of flashcards to help you further test your knowledge and retention and prepare for RPSGT exam success.
RPSGT Study Guide
Mometrix Academy is a completely free resource provided by Mometrix Test Preparation. If you find benefit from our efforts here, check out our premium quality RPSGT study guide to take your studying to the next level. Just click the RPSGT study guide link below. Your purchase also helps us make even more great, free content for test-takers.
RPSGT Study Guide
RPSGT Flashcards