Radiation Health & Safety Practice Test
The Dental Assisting National Board (DANB) offers the Radiation Health and Safety (RHS) Exam as a way for candidates to demonstrate their expertise about the proper safety procedures for taking x-rays. Many states require the certification in order for a dental assistant to provide this service but even in states that don't require it, having it will give you a distinct advantage over other applicants and potentially qualify you to earn a higher salary.

How Do I Register for the RHS Exam?
You can register online, by mail, or by fax any time. You'll be able to choose the date, time and location most convenient to you because the test is offered continuously throughout the year at any approved Pearson VUE test center across the United States. There will be an exam fee of $250 that you have to pay at the time of registration.
How Long Does the Test Take?
You will have a total of 75 minutes to complete all the questions. There will also be a 5-minute tutorial at the beginning and a 5-minute comment section after the exam is over. In addition to the time allotted for the test, you should also plan to arrive at least 15 minutes before your appointment starts to check in and familiarize yourself with the testing center.
You may also wish to stay after to ask any questions or discuss any concerns you might have. So you should expect to spend at least two hours at the testing center for the RHS Exam.
Check out Mometrix's Study Guide
Get practice questions, video tutorials, and detailed study lessons
Get Your Study Guide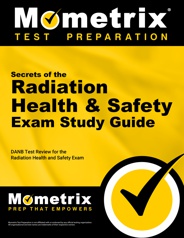 What Topics Are Covered on the RHS Exam?
There are a total of 100 questions on the RHS Exam which will be divided almost evenly between four domains of knowledge:
Expose and Evaluate – 26 Questions
Assessment and preparation
Acquisition
Evaluation
Patient Management
Quality Assurance and Radiology Regulations – 21 Questions
Storage Area Safety
Error Correction
Preparation and Maintenance of Automatic Processor Solutions
Film Processing Conditions
Implementation of Quality Assurance Procedures
Legal Requirements
OSHA Compliance
Radiation Safety for Patients and Operators – 31 Questions
Identify the American Dental Association (ADA) guidelines for selecting patients and minimizing exposure to radiation.
Understand the rules of hazard management and radiation protection while operating the radiographic equipment.
Understand patient safety procedures and how to provide adequate protection from radiation.
Address the concerns of patients (informed consent, patient refusal, etc.).
Demonstrate knowledge of proper protection and safety measures for operators.
Explain the techniques for measuring and observing radiation.
Infection Control – 22 Questions

Standard Precautions for Equipment
Standard Precautions for Patients and Operators
The numbers of questions provided above is an approximation. The actual number may vary slightly, but this is a close estimate that can help you appropriately prioritize the domains during your study sessions.
How Is the Exam Scored?
The test uses a computer adaptive testing method where each question is assigned a certain difficulty level. Your first question will be at or around the average difficulty level. If you answer correctly, the next question you see will be slightly more difficult. If you answer incorrectly, the next question will be slightly easier.
Your score, then, will be a measure of the average difficulty level of the questions you answered correctly. That score will fall somewhere between 100 and 900. In order to pass, you need to get a score of at least 400.
Check out Mometrix's Flashcards
Get complex subjects broken down into easily understandable concepts
Get Your Flashcards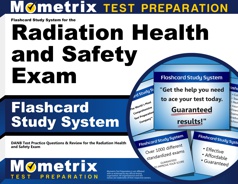 What Do I Need to Study for the RHS Exam?
The good news is that this is that all of the content is pulled from concrete standards, guidelines, and bodies of knowledge. The committee which creates the questions pulls from a set list of references which you can find on their website.
As a dental assistant or a student in a dental assistant education program, much of this content should be familiar to you. However, simply being familiar with the material is not enough to pass an exam. You also need to develop your test-taking skills and learn to think about the material in the way that you will need to for the test.
The Mometrix Study Guide can help with this. In addition to an expert-crafted review of the content, it also provides a wide array of test-taking strategies and tips that you can use to make sure you perform your absolute best on test day. That includes everything from specific methods for approaching tricky questions to pre-test preparation strategies to make sure you are ready to ace that exam.
You'll also benefit from Mometrix Flashcards which come with guidelines for a proven study method that is one of the best ways to prepare you for the unique demands of a content-driven exam like the Radiation Health and Safety Exam.
Radiation Health & Safety Study Guide
Mometrix Academy is a completely free resource provided by Mometrix Test Preparation. If you find benefit from our efforts here, check out our premium quality Radiation Health & Safety study guide to take your studying to the next level. Just click the Radiation Health & Safety study guide link below. Your purchase also helps us make even more great, free content for test-takers.
Upgrade your studying with our RHS study guide and flashcards:
Radiation Health & Safety Study Guide
DANB CDA Online Course
Radiation Health & Safety Flashcards
Radiation Health & Safety Study Guide Customer Success Stories
Our customers love the tutorial videos from Mometrix Academy that we have incorporated into our Radiation Health & Safety study guide. The Radiation Health & Safety study guide reviews below are examples of customer experiences.
I teach in both the Dental Assisting program. I teach the Radiology lecture to the Dental Assistants and the Radiology Lab to both the Dental Assistants and the Dental Hygienists. I found your study guide extremely useful to me while writing my lectures. It helped me focus on what was important and enabled me to deliver the material in an organized manner that will help prepare the students for the Radiation Exam.
Radiation Health & Safety Study Guide – Chris
Love the book. I'm a dental assistant for 7 years and finally want to take the exam to be RHS certified. This book gives easy lecture on how to take X-rays, manual and automatic development processes, abnormalities seen on x-rays etc. I am currently enrolled in a dental assisting program and I still found this book very useful and covers pretty much I've learned working in a dentist office. The book covers all you need to learn. I'm very happy I bought this book. Motivated to take the exam.
Radiation Health & Safety Study Guide – Gary
Your book is laid out very nicely and is so helpful. It has a lot of important information in it that I think will really help prepare me for the exam. It's set up in a way that things make sense and is easy to follow. I love having the practice exam and answers with an explanation along with it. The keys to kelp and strategies are also great. Study steps are another plus.
Radiation Health & Safety Study Guide – Holly
So far, I am impressed. These books hold very good information and get directly to the needed information. I really love the sample exams and then the FULL explanation of the answer in the answer key. Most valuable! Thank you so much for outstanding helpful information! Great job putting the information together!
Radiation Health & Safety Study Guide – Jerre
This book was great at helping me understand the importance of being safe while taking x rays and helped me pass my test 100%! I loved the practice tests and how nicely the book was laid out. It was very simple to understand and really helped me study.
Radiation Health & Safety Study Guide – Daniel
I like the content of the book because it is clear and goes straight to the point. The definitions are easy to read.
Radiation Health & Safety Study Guide – Caroline
This book is helped me mentally prepare for the test, because I was very nervous. There are some great keys and success strategies, and that helped a lot to read more and make my schedule also.
Radiation Health & Safety Study Guide – Jack
I believe the book is really good, the book explains things very well and easy to understand. Also great tips for test-taking skills.
Radiation Health & Safety Study Guide – Heylis
Love this product, it gave me the boost I needed to pass my RHS exam the first time!
Radiation Health & Safety Study Guide – Amanda
I am studying for the exam and find your guide extremely helpful and informative. I am sure it will help me pass. Being able to use the practice test and compare it to the answer and explanation sheets are perfect!

Radiation Health & Safety Study Guide – Customer
I am studying for the RHS exam using this wonderful study guide right now. I really like and appreciate that it is condensed and concise which saves me HOURS of shifting through/highlighting a massive textbook.
Radiation Health & Safety Study Guide – Customer
I failed my RHS test the first time I took it; after buying this study guide and reading it every night for a week I passed the test and felt much more confident. I'd recommend it for sure and have already recommended it to one of my co-workers; she too passed her test.

Radiation Health & Safety Study Guide – Phil