Radiation Health and Safety Practice Test
The Dental Assisting National Board (DANB) offers the Radiation Health and Safety (RHS) Exam as a way for candidates to demonstrate their expertise in the proper safety procedures for taking X-rays. Many states require the certification in order for a dental assistant to provide this service but even in states that don't require it, having it will give you a distinct advantage over other applicants and potentially qualify you to earn a higher salary.
Click "Start Test" below to take a free RHS practice test!
RHS Exam Outline
The Radiation Health and Safety exam contains 80 multiple-choice questions, and you will be given 1 hour to complete the exam.
The questions are split into three domains:
I. Purpose and Technique (50%)
The 40 questions in this domain assess your knowledge of the purpose of radiographic images, as well as various technical aspects of taking radiographic images. Specifically, you will be asked to identify the purpose of the following images:
Bitewing
Cephalometric
Occlusal
Full mouth series
Periapical
Cone-beam computed tomography (CBCT)
Panoramic
As far as technique, these are the topics you will be tested on:
Intraoral techniques
Extraoral techniques
Reviewing patient dental and medical histories
Maintenance of radiographic equipment
Diagnostically acceptable image features
Mounting images using buccal and labial views
Modifying techniques based on clinical conditions and anatomical variations
Preparing images for legal requirements
II. Radiation Safety (25%)
The 20 questions in this domain test your knowledge of X-radiation production and safety. Specifically, these are the topics this domain covers:
X-radiation biology
X-radiation physics
Factors that affect X-ray production
Sources of X-radiation for operators
X-radiation characteristics
Protocol for suspected X-ray machine malfunctions
Factors that affect X-radiation safety
Causes of unnecessary X-radiation exposure
Patient exposure to X-radiation
Informed consent for X-radiation exposure
III. Infection Prevention and Control (25%)
The 20 questions in this domain test your knowledge of basic precautions for both equipment and patients as standardized by ADA, CDC, and OSHA. Here are some of the specific topics this domain covers:
Treatment room setup and breakdown
Clinical contact surfaces
Barriers
Critical and semicritical instrument sterilization
Positioning devices
Hand hygiene
Cross-contamination
Donning
Doffing
Check out Mometrix's Study Guide
Get practice questions, video tutorials, and detailed study lessons
Get Your Study Guide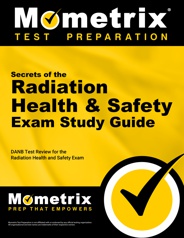 RHS Exam Registration
Before you register for the exam, you should decide whether or not you want to take the exam in-person at a testing center or remotely via an online proctor. The differences between these testing options will be outlined below.
You can apply for the exam online, or by mail or fax if you are taking the in-person test. When you send in your application, you will also need to send in the nonrefundable $75 application fee. Once you have sent in your application, it generally takes about 2-4 weeks for be processed by DANB.
Once your application is approved, you will be sent a confirmation email with a link to schedule your exam. You must schedule your appointment within 60 days of receiving the authorization to test. When you schedule your exam, you will need to pay the $270 exam fee.
Test Day
Test day will look different depending on your testing method of choice.
In-person Testing
You should arrive at the testing center 15-30 minutes early. Once you arrive, you will be asked to provide a valid photo ID, and you may be asked to scan your fingerprint and/or palm for identification purposes.
Before you enter the testing room, you will be asked to leave all personal items in a secure locker outside the room. Personal items include things like your phone, bags, food, notes, books, pencils, and any electronic devices.
Once you begin the exam, you will only be able to leave the testing room to use the restroom, but the timer will not be stopped during your break.
Remote Testing
You should log in to your account 15-30 minutes before the scheduled exam time to ensure there is enough time to finish the check-in process. The check-in process involves providing a valid photo ID, scanning your room with your webcam, run and pass the OnVUE system check, and sign a non-disclosure agreement (NDA). Once the NDA has been signed, the exam will begin.
Note that you are not allowed to wear a jacket during the exam, no other person is allowed in your room, and the following items are prohibited:
Bags
Notes
Mobile electronic devices (your cell phone is allowed but must be placed at a considerable distance from your testing area)
Pens and pencils
Food
Weapons
Books
How the RHS Exam is Scored
This exam is computer-adaptive, so depending on your performance, the difficulty of your test will increase or decrease as you go on.
Here's a look at how it works:
The first question is judged to be of medium difficulty, and depending on your performance, the next question may be easier or harder. If you do well in the first question, the second question will be harder; conversely, if you do poorly on the first question, the second question will be easy.
The questions on the exam are rated on a scale of 100-999. The higher a question is rated, the harder the question is (e.g., a question marked as 740 will be more difficult than a question marked 355).
To pass the exam, your final question must be on or above the 400 mark. If your final question is below this mark, you will not pass the exam, even if you have answered some questions above the 400 mark at some point during the exam. This is because the computer has rated the difficulty of your final question based on how you answered the previous questions.
If you passed, your official exam results are provided by DANB within one to three weeks after taking the exam by mail. Your score report is uploaded to your online account if you did not pass.
Check out Mometrix's Flashcards
Get complex subjects broken down into easily understandable concepts
Get Your Flashcards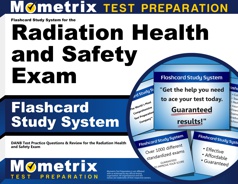 How to Pass the DANB RHS Exam
How to Study Effectively
Your success on Radiation Health and Safety test day depends not only on how many hours you put into preparing but also on whether you prepared the right way. It's good to check along the way to see whether your studying is paying off. One of the most effective ways to do this is by taking Radiation Health and Safety practice tests to evaluate your progress. Practice tests are useful because they show exactly where you need to improve. Every time you take a free Radiation Health and Safety exam practice test, pay special attention to these three groups of questions:
The questions you got wrong
The ones you had to guess on, even if you guessed right
The ones you found difficult or slow to work through
This will show you exactly what your weak areas are and where you need to devote more study time. Ask yourself why each of these questions gave you trouble. Was it because you didn't understand the material? Was it because you didn't remember the vocabulary? Do you need more repetitions on this type of question to build speed and confidence? Dig into those questions and figure out how you can strengthen your weak areas as you go back to review the material.
Answer Explanations
Additionally, many DANB RHS practice tests have a section explaining the answer choices. It can be tempting to read the explanation and think that you now have a good understanding of the concept. However, an explanation likely only covers part of the question's broader context. Even if the explanation makes sense, go back and investigate every concept related to the question until you're positive you have a thorough understanding.
Comprehend Each Topic
As you go along, keep in mind that the DANB RHS practice test is just that: practice. Memorizing these questions and answers will not be very helpful on the actual test because it is unlikely to have any of the same exact questions. If you only know the right answers to the sample questions, you won't be prepared for the real thing. Study the concepts until you understand them fully, and then you'll be able to answer any question that shows up on the test.
Strategy for RHS Practice
When you're ready to start taking practice tests, follow this strategy:
Remove Limitations. Take the first test with no time constraints and with your notes and RHS study guide handy. Take your time and focus on applying the strategies you've learned.
Time Yourself. Take the second practice test "open book" as well, but set a timer and practice pacing yourself to finish in time.
Simulate Test Day. Take any other practice tests as if it were test day. Set a timer and put away your study materials. Sit at a table or desk in a quiet room, imagine yourself at the testing center, and answer questions as quickly and accurately as possible.
Keep Practicing. Keep taking practice tests on a regular basis until you run out of practice tests or it's time for the actual test. Your mind will be ready for the schedule and stress of test day, and you'll be able to focus on recalling the material you've learned.
FAQs
How many questions are on the DANB RHS exam?
There are 80 multiple-choice questions on the exam.
How long is the DANB RHS exam?
The time limit for this exam is 1 hour.
What is a passing score for the DANB RHS exam?
To pass this exam, you must achieve a score of at least 400.
How much does the DNAB RHS exam cost?
The application fee is $75, and the examination fee is $270.
Radiation Health & Safety Study Guide Customer Success Stories
Our customers love the tutorial videos from Mometrix Academy that we have incorporated into our Radiation Health & Safety study guide. The Radiation Health & Safety study guide reviews below are examples of customer experiences.
I teach in both the Dental Assisting program. I teach the Radiology lecture to the Dental Assistants and the Radiology Lab to both the Dental Assistants and the Dental Hygienists. I found your study guide extremely useful to me while writing my lectures. It helped me focus on what was important and enabled me to deliver the material in an organized manner that will help prepare the students for the Radiation Exam.
Radiation Health & Safety Study Guide – Chris
Love the book. I'm a dental assistant for 7 years and finally want to take the exam to be RHS certified. This book gives easy lecture on how to take X-rays, manual and automatic development processes, abnormalities seen on x-rays etc. I am currently enrolled in a dental assisting program and I still found this book very useful and covers pretty much I've learned working in a dentist office. The book covers all you need to learn. I'm very happy I bought this book. Motivated to take the exam.
Radiation Health & Safety Study Guide – Gary
Your book is laid out very nicely and is so helpful. It has a lot of important information in it that I think will really help prepare me for the exam. It's set up in a way that things make sense and is easy to follow. I love having the practice exam and answers with an explanation along with it. The keys to kelp and strategies are also great. Study steps are another plus.
Radiation Health & Safety Study Guide – Holly
So far, I am impressed. These books hold very good information and get directly to the needed information. I really love the sample exams and then the FULL explanation of the answer in the answer key. Most valuable! Thank you so much for outstanding helpful information! Great job putting the information together!
Radiation Health & Safety Study Guide – Jerre
This book was great at helping me understand the importance of being safe while taking x rays and helped me pass my test 100%! I loved the practice tests and how nicely the book was laid out. It was very simple to understand and really helped me study.
Radiation Health & Safety Study Guide – Daniel
I like the content of the book because it is clear and goes straight to the point. The definitions are easy to read.
Radiation Health & Safety Study Guide – Caroline
This book is helped me mentally prepare for the test, because I was very nervous. There are some great keys and success strategies, and that helped a lot to read more and make my schedule also.
Radiation Health & Safety Study Guide – Jack
I believe the book is really good, the book explains things very well and easy to understand. Also great tips for test-taking skills.
Radiation Health & Safety Study Guide – Heylis
Love this product, it gave me the boost I needed to pass my RHS exam the first time!
Radiation Health & Safety Study Guide – Amanda
I am studying for the exam and find your guide extremely helpful and informative. I am sure it will help me pass. Being able to use the practice test and compare it to the answer and explanation sheets are perfect!

Radiation Health & Safety Study Guide – Customer
I am studying for the RHS exam using this wonderful study guide right now. I really like and appreciate that it is condensed and concise which saves me HOURS of shifting through/highlighting a massive textbook.
Radiation Health & Safety Study Guide – Customer
I failed my RHS test the first time I took it; after buying this study guide and reading it every night for a week I passed the test and felt much more confident. I'd recommend it for sure and have already recommended it to one of my co-workers; she too passed her test.

Radiation Health & Safety Study Guide – Phil