Praxis Technology Education (5051) Practice Test
The Praxis is designed to assess your skills and abilities needed for your specific teaching career. In this case, teaching technology education at a middle or high school level. This exam is required for licensure in many states. It uses concepts from the Technological Literacy Standards.
Who is Eligible?
As the Praxis and all exams involved are usually required for state licensure as a teacher, you will want to check with your state or the state you are applying in for their requirements before taking this exam. You will also want to check if there are any other Praxis exams that you will need to take.
Many of these exams are completed as part of an education program to gain a teaching license. Your specific program will have the information you need to determine if you are eligible or ready to take this exam.
There is a fee of $120 to take this exam that is due at the time of registration.
When and Where is it Offered?
The Praxis is offered by computer-administered testing through ETS. The technology education exam can be scheduled during several testing windows throughout the year. A complete list of these dates and times will be made available during registration.
You can also choose a location that is the most convenient for you. Space may be limited so be sure to register as early as possible.
When you have completed your registration, you will be given access to an admission ticket. This will include the date, time, location, and address of your scheduled exam. Make sure to print this out, as you will need to bring it to your testing session.
Check Out Mometrix's Praxis Technology Education (5051) Study Guide
Get practice questions, video tutorials, and detailed study lessons
Get Your Study Guide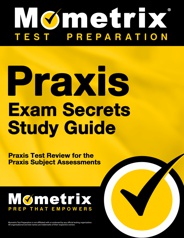 What Should I Bring?
Along with your admission ticket, you will need to bring at least one form of personal identification with you to the testing site. This should be a valid and current primary ID that includes your correct name that matches your application information, signature, and recognizable photo. If there are any questions about this ID, you may be asked to submit another form.
As this is a computer-administered exam, you will not need to bring any personal items with you. This includes electronic devices, calculators, and pencils. Any items brought with you, will be stored in a designated area before testing.
It is important to note that you should arrive at least 30 minutes early for your exam. This will allow you to sign in without being short on time. Those who show up late will not be allowed to test.
What is Covered?
The Technology Education exam is made up of 120 multiple choice questions. Some of these may not be scored and are used as pretest questions. You are given two hours to complete it. The subject matter you will be expected to know are as follows with an approximate number of questions included in each section:
Technology and Society – 18 questions
Technology Design and Problem-Solving – 24 questions
Energy, Power, and Transportation – 18 questions
Information and Communication Technologies – 18 questions
Manufacturing and Construction Technologies – 18 questions
Pedagogical and Professional Studies – 24 questions
You will also be expected to know the effects of these technologies in relation to individuals, the environment, and society as a whole.
How is it Scored?
Most testing centers will give your score at the completion of the exam. Make sure to check with your state for what is considered a passing score, as these may differ. During registration, you will be able to choose which states, institutions or agencies receive a copy of your scores.
Official score reports will be made available to you and your designated recipients about two to three weeks after your testing window has closed. This will include your score and pass/fail status as well as a diagnostic breakdown of your raw scores in each category. It will also include passing scores for each state you want to receive your test results.
These scores will also be available on your My Praxis account online for up to a year.
Check Out Mometrix's Praxis Technology Education (5051) Flashcards
Get complex subjects broken down into easily understandable concepts
Get Your Flashcards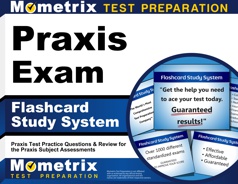 How Should I Prepare?
Mometrix wants to help make sure that you pass this exam and all others you may need to take. That is why we have designed a study guide and set of flash cards for your test preparation needs. These are specifically formulated to cover all subject matter related to this exam.
They also include plenty of sample questions to test your knowledge in those areas. The way these questions are constructed are made to mimic what you will see on the actual exam, making sure that you know exactly what to expect. Let us help you out with this exam, it's what we were made for.
Praxis Technology Education Study Guide
Mometrix Academy is a completely free resource provided by Mometrix Test Preparation. If you find benefit from our efforts here, check out our premium quality Praxis Technology Education (5051) study guide to take your studying to the next level. Just click the Praxis Technology Education (5051) study guide link below. Your purchase also helps us make even more great, free content for test-takers.