Praxis Teaching Reading: Elementary Education (5203) Practice Test
The Praxis Reading: Elementary Education exam assesses a teaching candidate's knowledge and skills needed to support reading development at the elementary level. This exam evaluates your understanding of how to support developing literacy as an integrated skill in oral language development and building to include developing writing skills parallel with reading development.
Test design
The Teaching Reading: Elementary Education exam is a two and a half hour computer delivered test consisting of 90 selected response and three constructed-response questions. The selected-response questions account for 75% of the exam, and the constructed-response questions account for 25% of the exam. There are three content categories:
Assessment and Diagnostic Teaching of Reading – 22 selected-response questions; 1 constructed-response question

Knowledge of formal and informal reading assessments
Knowledge different assessment data to diagnose reading needs and monitor progress
Utilization of reading data to address the needs of students with reading difficulties and accelerate the development of reading skills
Knowledge of flexible grouping to address students' changing reading needs
Familiarity with the Response to Intervention (RTI) process

Reading Development – 45 selected-response questions; 1 constructed-response question

Phonemic Awareness and Oral Language Development
Phonics and Alphabetic Principle
Word-Analysis Skills and Vocabulary
Development of Reading Fluency and Reading Comprehension
Reading Comprehension Strategies Across Text Types

Writing in Support of Reading – 23 selected-response questions; 1 constructed-response question

Interdependence of Reading and Writing Development
Reading and Writing as Tools for Inquiry and Research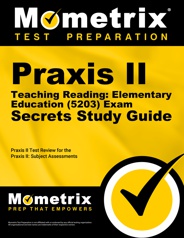 The questions will test your ability to recall factual information, think critically about the data presented, analyze that information, compare presented situations with your knowledge, and/or make a judgment about it. Questions may contain graphs, passages, tables, and may contain an audio or video component. Constructed-response questions require you to demonstrate your knowledge by creating your response to a prompt. Essays and short-answer questions are types of constructed-response.
Registration, cost, and dates
To take the exam, register online and pay the $139.00 testing fee. Payment is accepted with a MasterCard, Visa or debit card. Testing facilities are located nationwide and internationally, and exams are offered during various testing windows. It is vital that you register with the name shown on the identification you will use for your certification with your state, and that you follow the rules and regulations guiding your registration and credentialing.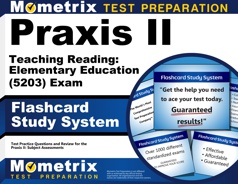 Test Day
On test day, arrive 30 minutes before your testing appointment and ensure you have valid, government-issued identification. The ID must have your photo, signature, and name visible and it must not be expired. You are not allowed to bring any personal items into the testing space, and storage at the testing facility is limited. Leave all personal belongings at home or in your car.
You will be assigned a testing station and provided with all supplies needed to complete the exam. If you have any questions during your testing period or need a new sheet of scratch paper, raise your hand, and the proctor will come to you. Test facility staff cannot answer questions regarding the exam itself but will assist with computer issues and other non-test related needs.
Cheating, or the appearance of cheating, will be dealt with severely. Make sure you understand the expectations of the testing facility and follow the rules and guidance provided.
Exam results and scoring
At the conclusion of your exam, your results are transmitted to the Teacher Credentialing Agency of your state and up to four additional recipients that you designated when you registered. You will have access to your official score online two to three weeks after the testing window closes.
The score required to pass varies by state credentialing requirements. Your state agency will provide the required passing score for the exam. Your total score is based on your correct responses, and incorrect answers are not penalized.
Preparing for the Praxis Teaching Reading: Elementary Education exam
Prepare for the Praxis content exam confidently with Mometrix's exclusive collection of tips and information selected based on intensive research. The study guide covers the five essential skills you need to do well on the test plus it includes a comprehensive review for the exam that will bolster your confidence in the knowledge you have tirelessly worked to gain. The flashcards are a compilation of critical concepts you must understand and engage your senses in your learning process, leading to your ability to recognize key concepts and how they are applied.
Praxis Teaching Reading: Elementary Education Study Guide
Mometrix Academy is a completely free resource provided by Mometrix Test Preparation. If you find benefit from our efforts here, check out our premium quality Praxis Teaching Reading: Elementary Education (5203) study guide to take your studying to the next level. Just click the Praxis Teaching Reading: Elementary Education (5203) study guide link below. Your purchase also helps us make even more great, free content for test-takers.
Praxis Study Guide
Praxis Flashcards