Praxis Spanish: World Language (5195) Practice Test
In most states across the United States, you will need to pass the Praxis Spanish: World Language Exam before you can become certified to teach Spanish. This is true even if you are already a credentialed teacher in other subjects (or in the general, core subjects). The test measures all four dimensions of language fluency including listening, speaking, reading, and writing.
How Long Will I Have to Complete the Test?
Altogether, the test will last about three hours, including 15 minutes for the optional practice questions. In addition to the time for the test, you should also plan to spend about 30 minutes checking in. Arrive early to make sure you can get checked in and settled before your appointment actually begins.
Because it is computer based, you don't need to bring any testing materials with you. Scratch paper and writing utensils will be provided to you by the testing administrator. Do not bring your own.
What Does the Praxis Spanish Exam Include?
The Praxis Spanish Exam includes 75 multiple choice questions, three written response questions, and three spoken response questions. They will cover the following content areas:
Interpretive Listening (with cultural knowledge) – 30 multiple choice questions
You will hear five recordings including actual radio broadcasts, spoken narratives, short dialogues, and so on. Each one will be played twice, and it's recommended that you take notes while you listen. For each recording, you'll answer six multiple choice questions that measure your comprehension of what you heard.
Interpretive Reading (with cultural knowledge) – 30 multiple choice questions
You will see five short passages taken from newspapers, literature, and other Spanish language sources. When you finish reading, you'll be taken to a separate page to answer six questions about it so you should take notes while you read since you can't refer back to the text once you leave it.
Cultural Knowledge – 15 multiple choice questions
The questions in this section will measure your knowledge of the perspectives, cultural practices, and products of the target culture. Both the questions and the answers will be in Spanish.
Interpersonal and Presentational Writing – 3 written response questions
The first task will be to write an email, memo, or letter responding to the one provided.
The second task is to write a short essay responding to a specific prompt.
The final task will be to write a short essay response to a reading passage. The passage will be one that you have seen already in the reading section (and that you will encounter again in the spoken section).
Interpersonal and Presentational Speaking – 3 spoken response questions
The first part will be a task related to one of the passages you read in the writing section. You will have 30 seconds to read the directions and then hear a spoken prompt related to the passage. Then, you will get two minutes to prepare your response to the prompt and two minutes to record your spoken response.
For the second part, you will hear a question. Then, you will have two minutes to prepare a response and two minutes to record your response.
The third part is a simulated conversation. You will have 30 seconds to read an outline of the conversation. Then, you will have five turns to participate in the conversation (indicated by a tone when the recording begins). Each turn will last 25 seconds. Provide full and complete responses appropriate to the conversation.
Check Out Mometrix's Praxis II Spanish Study Guide
Get practice questions, video tutorials, and detailed study lessons
Get Your Study Guide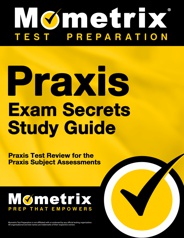 How Is the Praxis Spanish Exam Scored?
The exam will be given a cumulative score ranging from 100 to 200. The six constructed responses you did for the writing and speaking sections will each be graded on a scale of 0 to 3. Each state sets its own requirements regarding minimum scores needed to pass so you will need to check with your local board to find out what your target score should be.
How Can I Make Sure I Do My Best on This Test?
For the spoken section, prepare by giving yourself practice prompts and questions and recording yourself. Make sure to stay within the time limits that you'll have on the test. For the simulated conversation, your best means of practice is to have real conversations with Spanish speakers.
For the other sections, you should use the Spanish: World Language Study Guide along with the companion Spanish: World Language Flashcards. These study tools provide a complete review of the grammar, linguistics, and cultural knowledge that you will need to know for the test. In addition, they provide practice reading passages and practice questions for all sections of the test. Finally, each one comes with proven test-taking strategies that will help you perform your best, even though you're working entirely in your second language.
Praxis Study Guide
Mometrix Academy is a completely free Praxis test resource provided by Mometrix Test Preparation. If you find benefit from our efforts here, check out our premium quality Praxis Study Guide and Praxis Flash Cards to take your studying to the next level. Just click the Praxis study guide link below. Your purchase also helps us make even more great, free test content for test-takers.
Praxis Spanish: World Language Study Guide
Praxis Spanish: World Language Flashcards