PAX Verbal Practice Test
The preadmission exam (PAX) for nursing is designed to assess the potential of candidates applying to nursing school. It is required by many nursing programs across North America. The verbal section is focused on the reading and writing skills that will be most important during your studies as well as in your career.
The type of problem you will see most on the PAX are reading comprehension and word knowledge problems. The  questions will test your competency at every grade level from 8th through freshman year of college. You will be granted a total of 45 minutes to answer 60 questions. To gauge your readiness for the verbal section of the PAX, take the quiz below.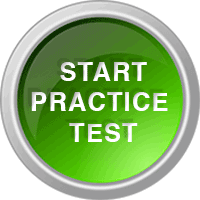 What Is the Registration Process for the PAX Exam Like?
While the exam itself is the same no matter where you take it, it is going to be administered by the school that you are applying to. So you will register for your appointment through the school. The exam fee also depends on where you are taking it but will usually range from $60 to $100.
When you register, you will have a range of dates to choose from. It is offered several times each month. Many locations will also offer a range of start times on each date so that you can find something that fits best with your schedule.
Which Skills Will Be Tested on the Verbal Section of the PAX Exam?
Similar to other college admissions exams, the verbal section is focused on fundamental reading, writing, and critical thinking skills. This section will contain 60 questions divided into three main categories:
Reading comprehension: understanding and interpreting information from a text.


Critical thinking: reasoning within the text and beyond the text.


Word knowledge: vocabulary, sentence structure, grammar, and word choice.
The ability to comprehend what you read, construct your thoughts in clear, grammatically correct sentences, and critically analyze ideas are all essential for success in your classes.
How Should I Prepare for Test Day?
The entire exam will last about two hours. You get 40 minutes per section, regardless of the number of questions. That means you have less than a minute per question to complete the 60 questions on the verbal section.
Aside from the time limits of the exam, you also need to be prepared in general to make sure you are able to perform your best on the day of the test. With that in mind, here are a few tips to make sure you come to the testing center rested and ready:
Get to bed early the night before so that you can wake up early enough to eat a full breakfast the morning of the test.


Arrive at the testing center at least 30 minutes before your appointment to check in.


Bring your valid government-issued photo ID.


Don't bring a calculator or any personal items into the testing center.
All of the questions will be multiple choice and you are able to skip questions and come back to them later. So, if you get to one that stumps you, just move on and get through the ones you can answer quickly. Then, use the rest of your test time to answer the difficult ones.
What Is the Minimum Score Needed to Pass the PAX Exam?
The exam is given a cumulative score ranging from 1 to 199. However, in order to receive a score at all, you need to complete all three sections. So your top priority should be making sure you answer all of the questions, even if you have to guess. Beyond that, there is no set minimum required.
However, the program you are applying to will usually have either their own minimum requirements or be able to tell you what the average scores are for the students they accept. As guideline while you study, you should aim to score above the 50th percentile which means you should try to get a 103 or better.
How Should I Study for the Verbal Section?
A big part of this section will be reading a lot and answering various kinds of questions about the text you read. Your goal is to improve your reading speed so that you can get through the passage fast enough that you still have time for the questions.
However, you can't neglect comprehension in favor of speed. So it's important to combine your reading practice with plenty of practice answering the kinds of questions they will ask. For that, you should get the Mometrix study guide. It contains practice reading passages and questions to go with them.
More importantly, each set of practice questions comes with detailed explanations of the answers so that you can clearly see the logic behind the correct answers and understand what you did wrong on the questions you answered incorrectly.
In addition to practicing these skills, you will want to brush up on your knowledge of the rules of grammar, sentence structure, and vocabulary. Mometrix flashcards can help you efficiently absorb all of the core grammar rules and vocabulary that you will need to master this section of the exam.
PAX Exam Prep