PAX Science Practice Test
Nursing requires a strong command of essential concepts from anatomy and physiology, biology, and especially health science. So the science section of the pre-admissions exam for nursing is designed to measure a candidate's grasp of these important scientific foundations.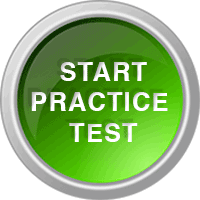 What Do I Need to Register for the PAX Exam?
All prospective students will take the PAX Exam at the school to which they are applying. So the registration process will depend on the location where you are taking the test. Call the admissions officer to schedule your appointment.
You will have a range of appointments to choose from, usually with different start times offered on each date. You will also have the option of taking the exam at a school closer to you if you are applying to a program that is far from where you live. So there is a fair amount of flexibility.
The exam fee will range from $60 to $100 depending on where you take it. If you require any kind of special accommodations for a disability, you should make these arrangements when you register.
Which Topics Are Included on the PAX Science Section?
The 60 multiple choice questions featured on this section of the exam will span a wide range of scientific fields but will almost exclusively focus on concepts that you need in order to succeed in your classes during the nursing program as well as to succeed in your career as a nurse later on.
In order to master this section, you will need to brush up on your knowledge in the following fields:
General biology
Anatomy and physiology
Microbiology
Health science
Chemistry
Ecology
Physics
You don't need to be an expert in all of these fields but you will need a strong command of their foundations and especially those concepts which are most relevant to nursing.
What Do I Need to Know on the Day of the Exam?
The PAX Exam is a rigorous, strictly timed exam designed to measure your potential as a student in a nursing program. So it's important that you are ready to do your best on the day of the test. In addition to extensive studying leading up to the exam, you also need to prepare for the actual testing conditions and requirements so that you can show up with everything you need and avoid running into problems that could end up hurting your score.
Here are a few of the logistical details you should plan for on test day:
You need to arrive 30 minutes before your appointment to check in.


You will need your valid, government-issued photo ID in order to take the exam.


There are no calculators (or any other study aids) allowed in the exam room.
The test will be administered on a computer and there will be other test-takers in the room with you.


You will have 40 minutes to complete each section so about two hours for the entire exam.
You are able to skip questions and return to them so the best way to use your limited time is to first get through all the questions that you can answer quickly and confidently. Then, go back through to answer the ones that are more challenging or time consuming.
What Score Do I Need to Pass the PAX Exam?
The three sections of the exam are scored together on a scale of 1 to 199. While there is no minimum required to pass, you should try to get into the 50th percentile or above which means you need a score of at least 103.
With that said, the best way to make sure you do well enough to get into the nursing program you are applying for is to ask the admissions officer what their score requirements are. You can also ask what the average score is for students who have been admitted into the program in the past. This will give you a much better of idea of how well you need to do on this test.
What Is the Best Way to Study for the Science Section?
Your best friend while you prepare for this test is going to be an expert-crafted study guide like the Mometrix Study Guide. It features a comprehensive review of the scientific essentials from all the fields that you are likely to encounter. In order to help you better understand the information, they also include video tutorials and explanations.
Once you've learned the details, you should drive the concepts home by using Mometrix flashcards. This set of flashcards covers important vocabulary and terms from anatomy, microbiology, and other relevant sciences. They also make a very convenient on-the-go study tool so that you can sneak a quick study session here and there throughout the day.
PAX Exam Prep