PAX Math Practice Test
The math section of the pre-admissions exam for nursing will measure your mathematical aptitude with regard to arithmetic, algebra, and geometry. The questions will be largely (but not exclusively) focused on the kind of math you would actually use on the job as a nurse. There will be 40 questions on this section of the PAX exam, and you will be given 35 minutes to complete it.
The type of problem you will see most on the PAX are percentages problems, followed by decimals and fractions. Measurement and algebra will also appear five times each on the test. Some will be in the form of word problems while others will be what are called computation problems. To gauge your readiness for the math section of the PAX, take the quiz below.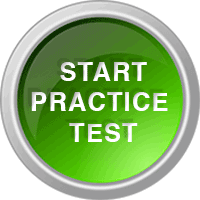 How Do I Register for the PAX Exam?
The exam is created by the National League of Nursing but is actually administered independently by each nursing school. As part of the application process, you will likely be asked to make an appointment to come to the school and take the exam.
If you are applying to a program out of state or otherwise too far away to come sit for an exam, you can coordinate with the admissions officer to take it a school that is closer to you. There are multiple dates available every month, including some weekend options. So it should be possible to find an appointment that fits with your schedule. Just make sure you leave yourself plenty of time to study.
Once you've chosen an appointment, you will need to pay a registration fee which is set by the school. The cost will depend on where you are applying but likely won't be more than $100.
What Subjects Are Covered on the Math Section of the PAX Exam?
The math section of the PAX Exam has a total of 40 questions which cover a range of operations and concepts pulled mostly from arithmetic, algebra, and geometry. That includes things like:
Problem solving
Basic operations
Word problems
Unit conversion
Volume, area, and geometric shapes
Fractions
Decimals
While it does not feature any particularly advanced math, you will have a very limited time frame to answer each questions so it's important that you are able to immediately recognize exactly what the problem is asking you to do and that you know the fastest way to do it.
What Should I Expect on Test Day?
While there will be some variation depending on where you are taking the exam, some conditions will be consistent no matter where you are:

The full test will last about two hours, with 40 minutes for each section.


It is computer-based


The test is administered in group sessions so there will be other people in the room with you.


All of the questions are multiple choice.


There will be no calculators or other study aids allowed in the exam room.


You need to arrive 30 minutes early, with your valid, government-issued ID in order to check in.
It's also important to note that there will be additional, unscored questions on the exam because the National League of Nursing needs to try out new questions for future versions of the test. The unscored questions won't be labelled during the exam so you won't know which ones are scored and which aren't. Just do your best on all portions of the exam.
How Is the PAX Exam Scored?
The three scored sections will receive a cumulative score ranging from 1 to 199. The average score candidates receive is about 103. So set that as a benchmark while you study. However, ask the school you are applying to whether or not they have any minimum requirements of their own. If they don't have a required minimum, ask them if they can tell you what the average score is for applicants who are accepted to the program.
Fortunately, the exam is scored very quickly. You won't receive a score report but you will be able to view your results online within about four hours of taking the exam. If you didn't do as well as you would have liked, you can take the exam again in 60 days.
What Should I Do to Prepare for the Math Section of the PAX Exam?
Preparing for a math exam requires a blend of study, practice, and repetition. Because this exam has such a strict time limit, you also need to work on strategies that help you minimize the time spent doing calculations. The Mometrix study guide can help you with each aspect of this study program.
It features clear, step-by-step explanations of different types of math problems you will encounter on the test including word problems, unit conversions, and basic operations. On top of that, it provides quick tricks that help you determine the solution without performing long calculations. These tactics can help shave precious minutes off your time while maintaining a high level of accuracy.
Combining this study guide with Mometrix flashcards will allow you to really drive those formulas and processes home. Their flashcards feature high-frequency geometric formulas that you will definitely need to have memorized as well as important mathematical rules that can help you quickly find the solution to problems.
PAX Exam Prep