Occupational Therapy Assistant Practice Test
The Certified Occupational Therapy Assessment, or COTA, is a certification test offered by the National Board for Certification in Occupational Therapy, or NBCOT. This exam was designed in order to make sure that occupational therapist assistants are qualified to perform in the duties required of them. The test is divided into three domains. The first domain measures the test-taker's ability to assist the OTR in gathering information on things that will influence occupational performance throughout therapy. This domain will cover 32 percent of the exam. The second domain will assess how well the test-taker can implement interventions that follow intervention plans and how well they can support client participation during the therapy process. This domain will cover 60 percent of the exam. The final domain measures the test-taker's ability to adhere to professionalism and promote quality practice. This domain covers the remaining 8 percent of the test. While this test may seem daunting, you as a potential test-taker can feel prepared by taking the above free Occupational Therapy Assistant practice test.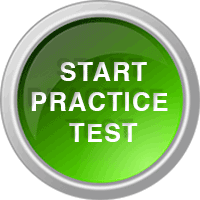 Occupational Therapy Assistant Study Guide
Mometrix Academy is a completely free COTA certification resource provided by Mometrix Test Preparation. If you find benefit from our efforts here, check out our premium quality NBCOT-COTA study guide to take your studying to the next level. Just click the Occupational Therapy Assistant study guide link below. Your purchase also helps us make even more great, free content for test-takers.
Occupational Therapy Assistant Study Guide
Occupational Therapy Assistant Flashcards
NBCOT-COTA Exam Questions
NBCOT-COTA Exam Questions
Mometrix Academy – Home
Provided by:
Mometrix Test Preparation
Last updated: 01/22/2018
Find us on Twitter: Follow @Mometrix