Medical Surgical Nurse Practice Test
The Medical Surgical Nurse practice test will assist you in passing the Medical Surgical Nurse Certification Exam, which is a test that assesses the test-taker's knowledge and ability to perform in a medical surgical setting. The Medical Surgical Nurse Certification exam consists of 150 multiple-choice questions that cover a variety of topics. These CMSRN certification topics are as follows: Gastrointestinal; Pulmonary; Cardiovascular; Diabetes and other Endocrine; Genitourinary, Renal, and Reproductive; Musculoskeletal and Neurological; Hematological, Immunological, and Integumentary; Helping Role; Teaching and coaching function; Diagnostic and patient monitoring function; Administering and monitoring therapeutic interventions; Effective management of rapidly changing situations; Monitoring and ensuring quality of health care practices; and Organizational and work-role competencies. The free Medical Surgical Nurse practice test addresses the same content. The paper version of the test will take four hours; however, the computer-based test will take three hours.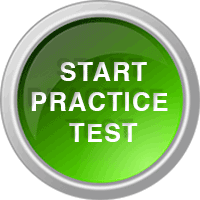 Medical Surgical Study Guide
Mometrix Academy is a completely free medical surgical certification resource provided by Mometrix Test Preparation. If you find benefit from our efforts here, check out our premium quality Medical Surgical Nurse study guide to take your studying to the next level. Just click the Medical Surgical Nurse study guide link below. Your purchase also helps us make even more great, free content for test-takers.
Med Surg Certification
Medical Surgical Nursing Exam Questions
Medical Surgical Nursing Certification

Mometrix Academy – Home